Bengaluru riots a ploy to kill Congress MLA?
According to TV reports citing the CCB chargesheet, investigators have come across the information that the violence was not just aimed at torching the MLA's house but to kill him. Ex-Mayor is under rader.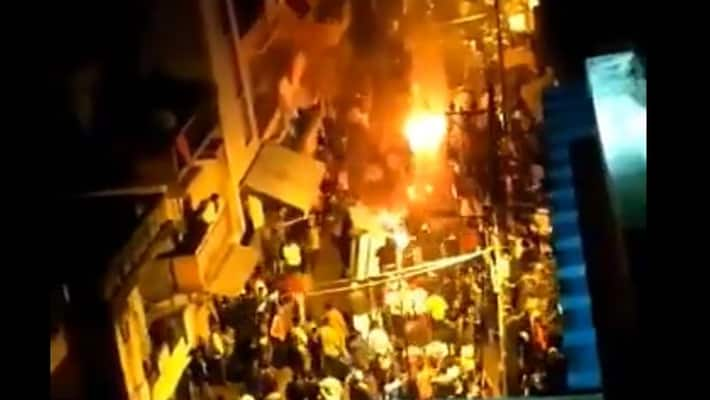 Bengaluru: Did the power struggle between former Mayor R Sampath Raj and Congress MLA Akhanda Srinivas Murthy lead to violence and arson in Bengaluru?
Three persons died in police firing after mobs attacked the DJ Halli police station and the home of Akhanda Srinivasa Murthy in August this year.
Now, television reports, citing the Bengaluru CCB chargesheet, are claiming that Sampath Raj's desire to conquer the Pulakeshinagar assembly led to hatching of the plan to attack the MLA on the pretext of protest over his nephew Naveen's controversial post.
According to reports, Sampath was at his associate Santosh's house which is 300 meters away from MLA Akhanda's house on the day of the attack.
Asianet Newsable had earlier exclusively reported that Sampath Raj was likely to face arrest. Sensing this, he reportedly got himself admitted at hospital to escape the arrest.
Also read: Bengaluru Violence case: Former mayor R Sampath Raj's arrest almost certain, gets himself admitted to hospital
On August 11, deadly violence shattered Bengaluru City's calm and peace. Four people lost their lives, two police stations, and MLA's home and over a dozen vehicles were vandalised. The police has so far arrested over 300 persons in this case.
Sampath and Zakir were summoned by CCB after the incident and Sampath's mobile was seized.
Last Updated Oct 13, 2020, 10:07 AM IST