Bengaluru Violence case: Former mayor R Sampath Raj's arrest almost certain, gets himself admitted to hospital
As the evidence gathered by the Central Crime Branch in connection with the August 11 deadly Bengaluru East violence case is said to be "strong", Bengaluru's former mayor R Sampath Raj is likely to face arrest. The leader who has allegedly been tipped off about his possible arrest, reportedly got himself admitted to hospital.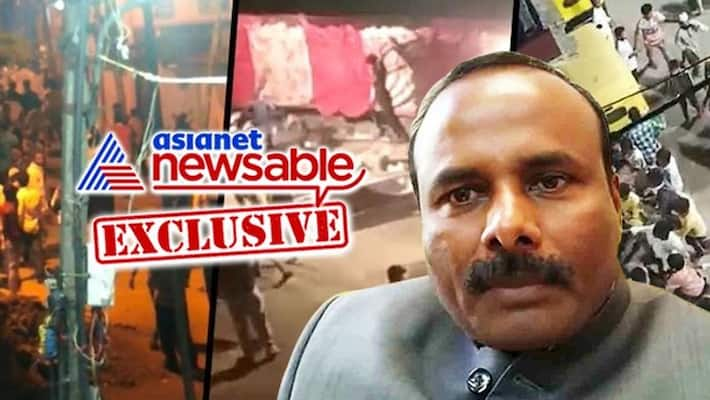 Bengaluru: After the arrest of former mayor R Sampath Raj's close aide and relative Arun in connection with the Bengaluru violence case, the CCB is all set to arrest former mayor R Sampath Raj. The violence that took place in August witnessed four deaths and vandalism on a police station and MLA's house.
As news of this development reached Sampath Raj, he is said to have got himself admitted to a private hospital. Sources say his admission at the hospital is seen as a plan to escape arrest.
CCB officials had earlier summoned and grilled him for hours and also seized his phone. The Congress leader after coming out from CCB office said he is innocent and said he will cooperate with officials. However, the CCB now is said to have made the case watertight providing no escape route.
The case could have gone weak as MLA Akhanda Srinivas Murthy had reportedly given in to the compromise formula suggested by few leaders, but the destruction of his ancestral house and the attempt to set his house on fire by the mob is etched in MLA's mind.
Also read:  Karnataka drugs case: CCB raids late don Muthappa Rai's residence
Sources say that local Congress leaders were upset with his inclusion in the party from JD(S) and were waiting for an opportunity to attack him.
The controversial post on Prophet Muhammed by MLA's nephew Santosh gave them a chance and Sampath Raj's aide Arun was said to be the mastermind in organising the gathering at Kaval Byrasandra to attack the MLA's house.
The MLA believes that the entire attack on his house and family was carried out at the behest of Sampath Raj and other local leaders.
While some leaders tried to work out a compromise formula between MLA Akhanda Srinivas Murthy and Sampath Raj, the MLA is not willing and wants the guilty punished. "When his close aide Arun is arrested, how can he (Sampath Raj) be innocent? When they have gone to the extent to attack on my family and house how can I spare them? I want the guilty to be punished and I am sure the CCB will take this case to a logical end," said Akhanda Srinivas Murthy to Asianet Newsable. 
Last Updated Oct 6, 2020, 11:47 AM IST