World Cup 2019: Tim Southee speaks on MS Dhoni's run out in semi-final and epic final at Lord's
'I think even the semi-final where we had to come back for two days and millimetres in that, the run out of (MS) Dhoni and you sort of think we got through on the skin of our teeth. And we sort of we were in a position in the final,' Tim Southee said
Bengaluru: New Zealand paceman Tim Southee has reflected on the ICC World Cup 2019 final against England and also the game-changing run out of MS Dhoni during the semi-final of the global 50-over showpiece event.
Also read: This former player credits IPL for Ben Stokes' heroics in World Cup final
Last year, New Zealand were heartbroken after England were declared winners of the World Cup 2019 at Lord's following a tied match and a tied Super Over. It was one of the greatest ODI matches in the history of the game and the Kiwis unfortunately lost out on claiming the big prize.
Watch: This video captures 2 epic finals in July 2019
Now, fast bowler Southee, who did not play in that final but was part of the squad, spoke about what they felt on that day. Also he spoke how they were saved by the skin of their teeth in the semi-finals when Martin Guptill ran Dhoni out.
Also read: Rohit Sharma credits this person for scoring 5 tons in World Cup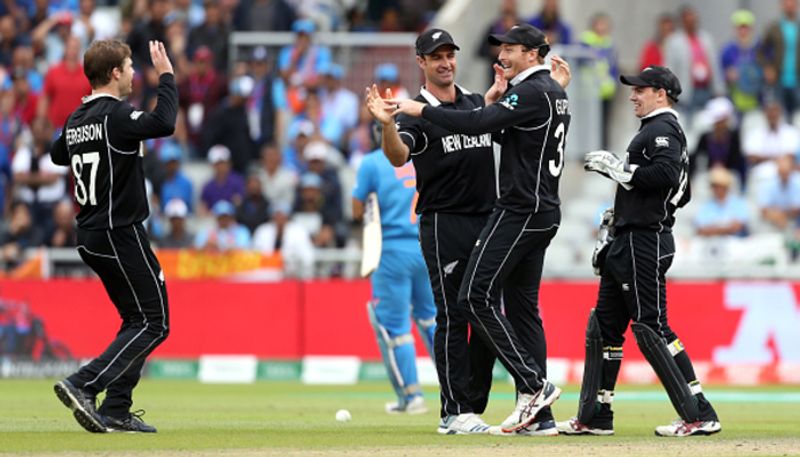 Southee told former New Zealand paceman Simon Doull on ICC's "Inside Out" interview, "It was a strange, strange, strange feeling, what we have gone through… a rollercoaster. I think even the semi-final where we had to come back for two days and millimetres in that, the run out of Dhoni and you sort of think we got through on the skin of our teeth. And we sort of we were in a position in the final."
"We got some runs on the board, and I guess there is a number of things you look back on. It was just a crazy day as you said, if you peel a little back and only remove the emotion of being caught up and what actually happened, which is hard to do for us players but then if you are able to do it and you think what it did for the game and as you say it was a spectacle.
"If someone had said that the world cup final was going to be tied and the Super Over that's gonna be tied as well I think, no one would have believed you. But it's hard because we did come so close but yeah if you peel it back and remove the emotion, I think it has been good for the game," he added.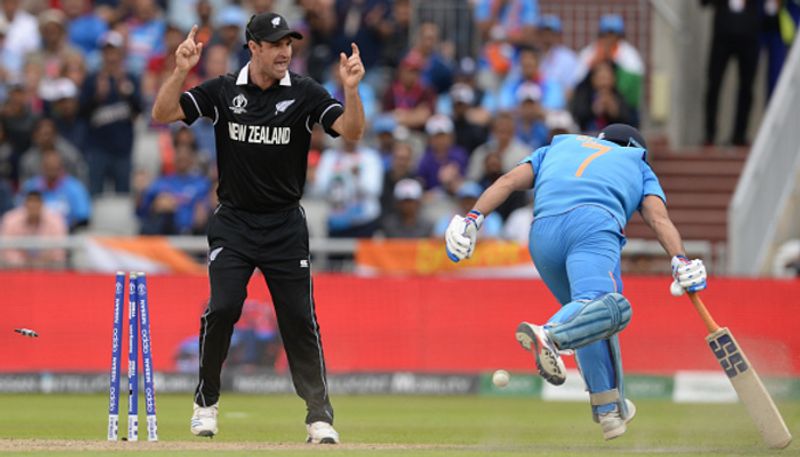 After that semi-final, even captain Kane Williamson had spoken how crucial the run out of Dhoni was.
"We all know the game is a fine line in a number of ways. But that run-out was significant. We have seen Dhoni finish games from those similar positions on a number of occasions," Williamson had said after the match.
"It was a tough surface so nothing promised but naturally to dismiss Dhoni in whatever fashion is extremely important, but for a direct hit run-out very similar to Jadeja's I think was a big moment in the game," said the skipper. "I mean he (Guptill) is probably the only man on the pitch that could perhaps created that run-out," he said, praising Guptill for Dhoni's run out.
The India-New Zealand semi-final was played over two days (July 9 and 10, 2019) due to rain. The Kiwis batted first and scored 239/8 in 50 overs. In reply, India were all out for 221 in 49.3 overs. Dhoni's run out for 50 in the 49th over ended the Virat Kohli-led team's hopes of progressing to the final.
Last Updated May 14, 2020, 2:53 PM IST