July 14, 2019: Don't miss this video capturing 2 epic finals (ICC World Cup, Wimbledon) on same day in London
One day (July 14, 2019) saw two epic contests in two sports. Now, sports fans can relive those two in a single video, thanks to the International Cricket Council (ICC)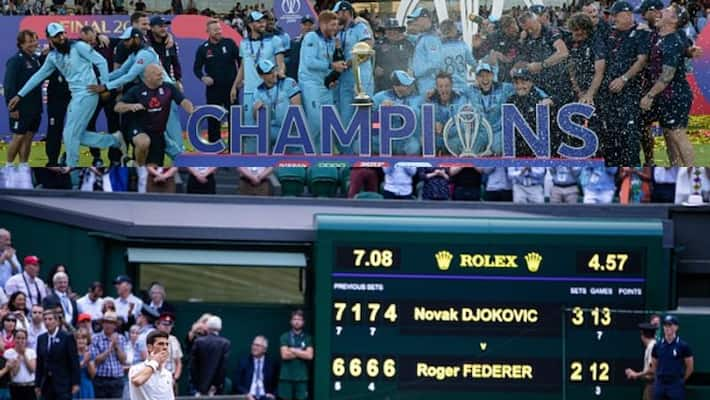 London: Every cricket fan remembers July 14, 2019. It was the day when England and New Zealand fought for the ICC World Cup 2019 crown at Lord's in London. It was a day when controversy erupted after the hosts claimed the trophy based on a controversial boundary count back rule after an epic double tie.
But the day did not belong to only cricket's epic battle at the iconic Lord's ground. In the same London city, on the same day, July 14, 10 miles away from Lord's, two tennis greats Roger Federer and Novak Djokovic battled hard for the Wimbledon trophy. It was also an epic contest.
Also read: IPL 2020 players auction guide
One day saw two epic contests in two sports. Now, sports fans can relive those two in a single video, thanks to the International Cricket Council (ICC).
Under the caption, "One city. Two historic finals. Embraced by millions around the world", ICC tweeted the 9.57-minute video showing how both contests happened simultaneously. There was enough drama both in cricket and tennis at the same time on the same day. The video beautifully captures all emotions of players and fans.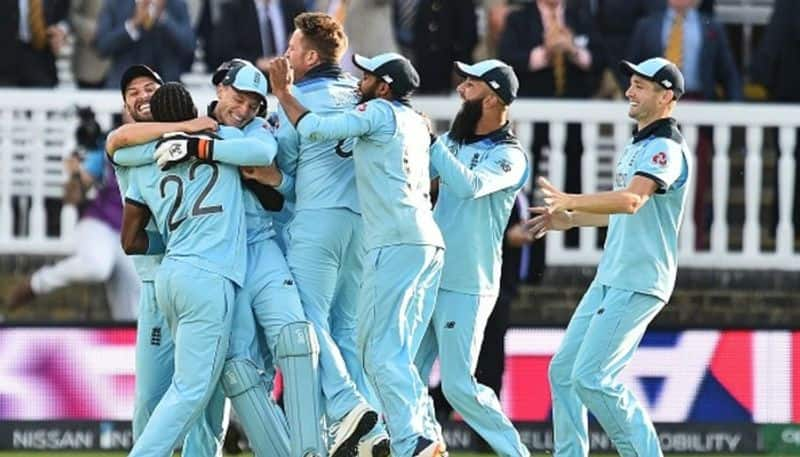 New Zealand cricketers were left heartbroken on that day while Federer too had the same emotion as he lost the five-setter against Djokovic. The final set was 12-12 and the Serbian star won in the tie-break. It was the first time that the Wimbledon the introduced a tie-break in the final set.
But in the World Cup final, both the actual match and the Super Over ended in ties. The tie-break could not separate the two teams and it was left to boundary count back to decide England as the champions.
Millions of cricket fans across the globe hit out at the ICC for the controversial rule to decide the World Cup final. Recently, the world cricket governing body was forced to change it.
Whatever happened on July 14, 2019, will forever be remembered by sports fans.
Watch the video capturing both epic finals
Last Updated Dec 18, 2019, 12:05 PM IST