IND vs AUS 2023: Australia could win Border-Gavaskar Trophy 2-1, predicts JP Duminy
Playing at home, India will go into the Border-Gavaskar Trophy as favourites but former South African JP Duminy says Australia could trump the hosts 2-1 in the much anticipated Test rubber.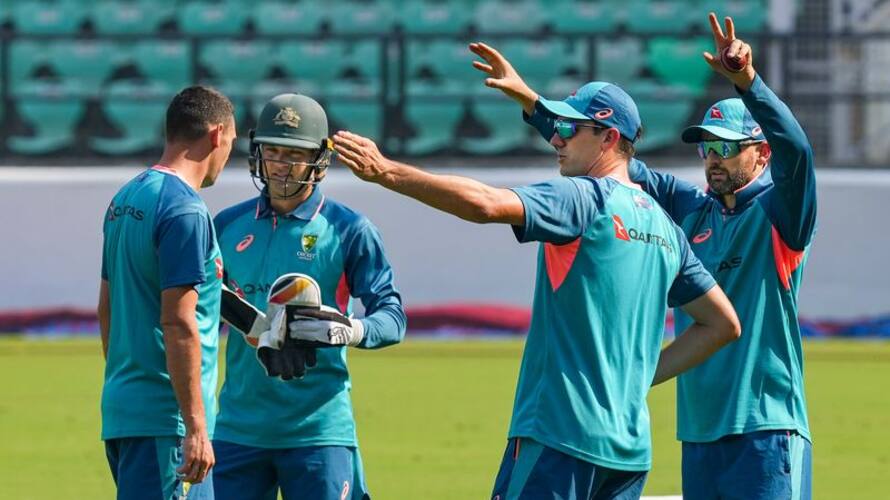 India will enter the Border-Gavaskar Trophy as the favourites because they will be playing at home, but former South African JP Duminy predicts that Australia will defeat the hosts 2-1 in the eagerly awaited Test series.
Rishabh Pant and Jasprit Bumrah, two of India's main players, won't be playing, but premier all-rounder Ravindra Jadeja will be back in the game following knee surgery. On Thursday, the first Test will be played in Nagpur.
Also read: IND vs AUS 2023, 1st Test: KL Rahul admits 'temptation' to play three spinners against Australia at Nagpur
"I see it as a very close series, but I genuinely think that Australia stands a good chance. They certainly have been the team to beat," Duminy said during a virtual interaction facilitated by SA T20, where he coaches the Paarl Royals team. 
"I feel it would be 2-1 to Australia, and for me, the Player-of-The-Series would be Usman Khawaja," he said of the Australian left-hander, who hit a career-best unbeaten 195 against South Africa in Sydney Test in January. 
Duminy was quick to add that one can never "write off" India in their home conditions. "You think about (Ravichandran) Ashwin, who has a prolific Test record in India. He's probably going to be the key for them." 
Also read: IND vs AUS 2023: Shastri's advice to Ashwin, his choice of 3rd spinner, picks between SKY & Gill and more
"When it comes to Test cricket, you have got to utilise your resources. Guys like (Cheteshwar) Pujara and Virat Kohli are prolific in Test cricket. They churn out runs after runs. It's an opportunity for those guys to step up. India's 'Mr 360', Suryakumar Yadav, has been in sensational form in the T20 format and is part of the Test squad. 
Asked whether he's primed for a Test debut, Duminy said, "Probably he's one of the most exciting players for India right now. From the way Test cricket is going, as a country, you need to decide what line of cricket you would be playing. And if it's of the attacking mindset, then he becomes an option, certainly."
Whether India plays to their strengths and trains rank-turners for the next four-Test series has already been a topic of discussion. Duminy believes that using your advantage is entirely reasonable.
"That's the beauty of having a home series. You have the opportunity to play to your advantage. Why would you not? It would be silly to think that you would not want to utilise that (rank-turners) in your favour. I certainly see that will be the case in the series. Whenever you travel to the Sub-continent, that's always something you face. You need to be able to prepare for that. If you want to be the best in the world, you have to be able to perform in all conditions," he asserted. 
Also read: Border-Gavaskar Trophy 2023: India is really going to miss Rishabh Pant against Australia, says Ian Chappell
Ace India all-rounder Hardik Pandya is seen as a white-ball maverick, but Duminy sees no reason why Pandya cannot become an all-format player. 
"I'm always going to advocate all formats if the player has the ability to influence the game. I've played with him as well, and I think he has the ability to be a great player for India across all formats. I would certainly encourage him to do (play) all formats."
(With inputs from PTI)
Last Updated Feb 7, 2023, 5:58 PM IST