IND vs AUS 2023: Shastri's advice to Ashwin, his choice of 3rd spinner, picks between SKY & Gill and more
Ahead of the India vs Australia 2023 Test series, former Indian coach Ravi Shastri gives a crucial advice to R Ashwin, reveals his choice of thrid spinner, chooses between Suryakumar Yadav and Shubman Gill, Virat Kohli's form and more.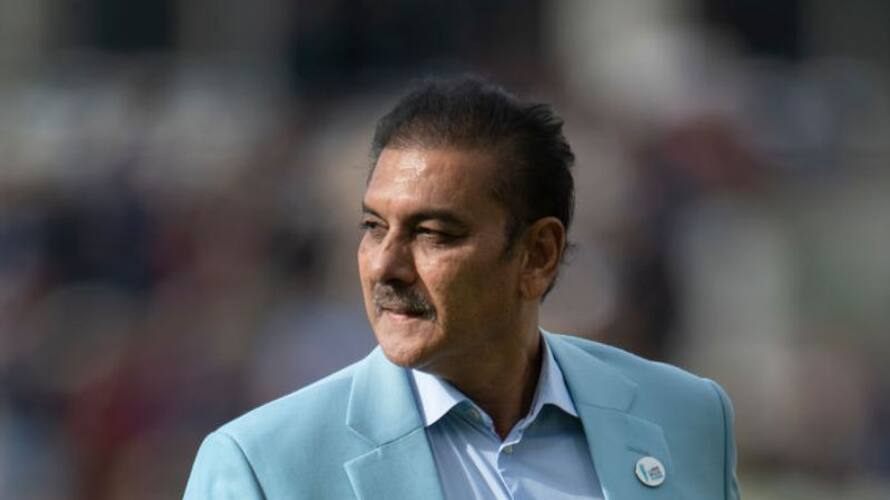 Ahead of the Border-Gavaskar Trophy 2023, former India head coach Ravi Shastri stated that Ravichandran Ashwin's form will decide the fate of the four-match Test series and advised the team's premier spinner to 'over-plan' against Australia.
"Ashwin, you don't want him to over-plan. He is good enough to stick to his plans as he is real crucial player here. His form might decide the series. Ashwin comes as a package, he will get you important runs as well," Shastri said, while answering a query from PTI during an interaction organised by Star Sports, the official broadcasters of the Border Gavaskar Trophy. 
Also read: Border-Gavaskar Trophy 2023: India is really going to miss Rishabh Pant against Australia, says Ian Chappell
"If Ashwin is on fire, that might decide the outcome of the series. He is world class in most conditions but in Indian conditions, he is lethal. If the ball starts spinning and there is enough bite off the surface, he will trouble most batters. So, you don't want Ashwin to over-think and try too many things. Just keep it there and let the pitch do the rest because as it is, it does enough in India," Shastri added.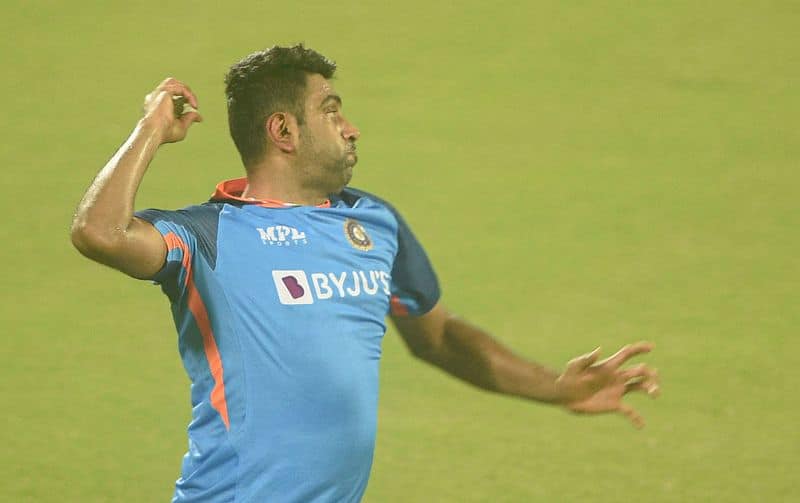 To another query from PTI on his choice as the third spinner, Shastri replied: "As far as third spinner is concerned, I would like to see Kuldeep Yadav play straightaway. Jadeja and Axar are pretty similar bowlers. Kuldeep is different. If you lose the toss on Day 1, you need someone who will give it a rip. If anyone spins it one Day 1, it will be Kuldeep. If the track doesn't have too much on offer, then Kuldeep can come into play." 
Shastri also gave another important reason to include Kuldeep in the playing XI. "As the game progresses with the fast bowlers the Australians have, the rough created on both sides of the track will come into play. So wrist spinners can get the ball to turn back in and out both ways," the former Indian coach added.
The former India coach is unapologetic when asked about the track he wants. "I want the ball to turn from Day 1. Lose the toss, so be it. Something there on offer from Day 1, playing at home, cash in on it." 
Also read: IND vs AUS 2023: Khawaja terms facing Ashwin-led Indian spin attack as 'hardest challenge'
Tough choice between SKY and Shubman
According to Shastri, India should have their 12 players prepared, including Shubman Gill, and decide after assessing the track's conditions. He doesn't want Suryakumar Yadav to be disqualified from the starting lineup because his rapid 40 on a rank turner could shift the tide of the match.
"Tough choice. You have to pick the best player for that position (No. 5). Surya is one player who will be proactive and looking to rotate the strike. If you want to do well in India, you have got to rotate the strike and not let bowlers bowl maidens at you. Blocking won't help. A quick 30 or 40 could decide the fate of game. He (Surya) can get (the runs) quickly and disrupt the opposition. India should back themselves to win by two-match margin," Shastri, a veteran of 80 Tests, said.
Kohli's record against Australia should spur him on
Virat Kohli's close to 50 average in Tests against Australia will motivate him, according to Shastri, and if he gets going in the first few innings, he will spell death for the Australians.
"His (Kohli's) record against Australia would spur him on. He would be charged up and want to start well. You should look at his first two innings. If he gets off to a start, he would be a thorn in flesh for Aussies. They would for sure won't want that to happen. Kohli has average of just under 50 against Australia. Amazing record, that should really get him going." 
Better keeper against spinner should get nod
The absence of Rishabh Pant will be devastating for India. Ishan Kishan, a better batter, or Kona Bharat, a comparatively safer keeper, would be a difficult decision, according to Shastri.
Also read: Border-Gavaskar Trophy: Will Australia's Scott Boland rise to the occasion in unfamiliar Indian conditions?
"That's a tough call for India. That's how important Pant is. He ticked all boxes. Not only did his keeping improve but he could get under the skin of the opposition. As a batter, he is so dangerous. Pant has played more match-winning knocks than any of our top five batters in recent times. So that's how big a blow it is," he noted.
As far as the choice between Kishan and Bharat, Shastri said, "If the pitch offers turn, the better keeper should play. For Jadeja, Kuldeep and Ashwin, they would need good keeper behind stumps. Now it is up to you, who do you think is a better keeper."
(With inputs from PTI)
Last Updated Feb 6, 2023, 8:03 PM IST