'He has got leadership skills': Graeme Smith wants Sourav Ganguly to head ICC
After David Gower, Graeme Smith has publicly backed Sourav Ganguly to head the ICC. Smith, who is South Africa's director of cricket, praised BCCI boss Ganguly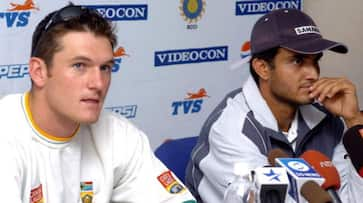 Bengaluru: Former South Africa captain Graeme Smith on Thursday (May 21) threw his weight behind BCCI boss Sourav Ganguly to occupy the top position in the International Cricket Council (ICC).
Currently, India's Shashank Manohar is the chairman of the ICC. His term ends this month. Manohar replaced N Srinivasan as the ICC chairman in October 2015. In April 2016, following constitutional reforms, Manohar became the first independent elected chairman of the ICC.
Also read: India likely to tour South Africa for 3 T20Is
Former India captain Ganguly's term as BCCI president is set to end in July this year. He took charge in October 2019.
Also read: Sourav Ganguly represents BCCI on ICC Board
Recently, former England skipper David Gower had backed Ganguly to head the ICC as the world continues to battle against the coronavirus (COVID-19). Now, Smith, who is South Africa's director of cricket, has come out in support of Ganguly.
Also read: Virat Kohli talks about his biopic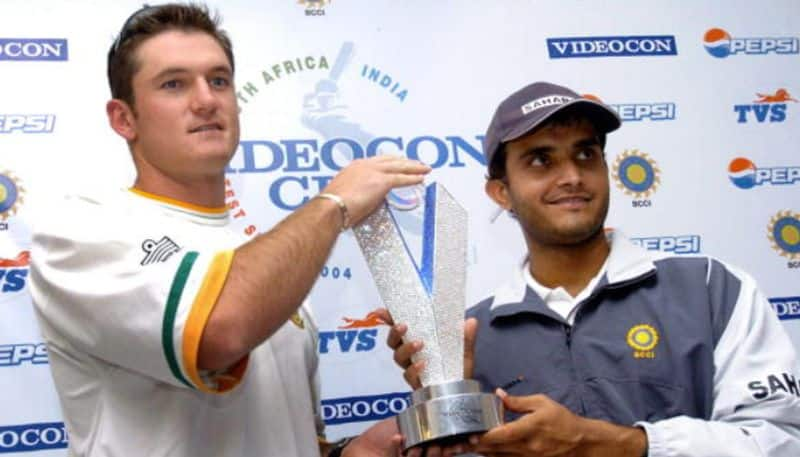 "Now it is even more important to have someone in a role who can provide leadership, who understands and can navigate the challenges in the game today," Smith said in a video press conference organised by Cricket South Africa (CSA) on Thursday.
Also read: 'Huge respect' for Ganguly for shirt-waving act, says Nasser Hussain
He added, "I think post-COVID with the things that are going to come our way, to have strong leadership is important. I feel that someone like Sourav Ganguly is best positioned for that at the moment.
"I know him well; I played against him a number of times and worked with him as an administrator and in television. I feel that he has got the credibility, the leadership skills and is someone that can really take the game forward and I think that, more than anything, that is needed right now at an ICC level.
"We know that the elections are coming up and there are a few names in the hat, but my own opinion is that it's time that someone close to the modern game with the leadership credentials got into a key position."
Last Updated May 21, 2020, 5:54 PM IST