Virat Kohli speaks about his biopic; clarifies 'misunderstanding'
Indian cricket team captain Virat Kohli has talked about his biopic and his acting skills
Bengaluru: Who will play Virat Kohli's character if a biopic is made on the Indian captain? The man himself has given the answer and also cleared "misunderstanding" surrounding his acting skills.
Kohli, who has broken many records in international cricket, is spending time at his Mumbai home with his Bollywood actress wife Anushka Sharma. India continues to remain under a lockdown due to the coronavirus (COVID-19) pandemic.
Also read: Shane Warne made me look 'stupid', says Virat Kohli
With no cricket matches, Kohli has been updating his fans via social media. He often posts pictures and videos. He has always spoken about the safety of the citizens and has urged them to stay at home to contain the virus.
Also read: No saliva to shine ball, ICC committee recommends
On Sunday (May 17), Kohli was in conversation with Indian football team skipper Sunil Chhetri on Instagram live chat session. And the duo spoke on various issues. During this interaction, Kohli spoke about his biopic and who is the best actor to don his role.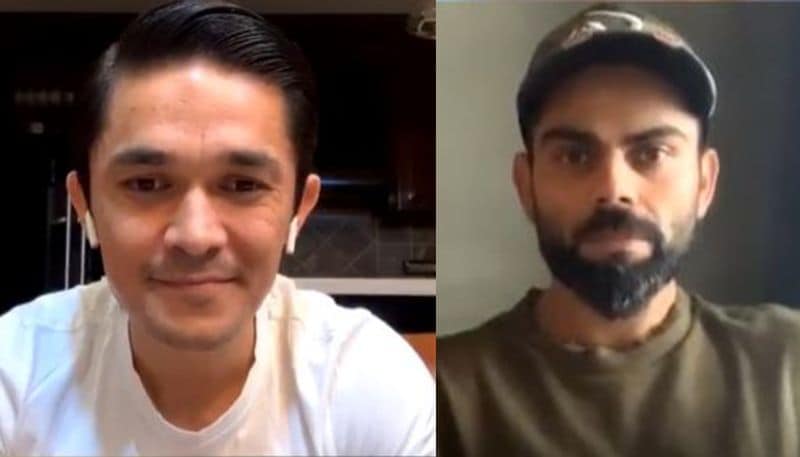 "With Anushka, I will definitely do the biopic myself.  But let me clear up this misunderstanding that I can act. I can play football also, will you let me play in ISL?" Kohli told Chhetri on Instagram.
"I can, however, act in my own biopic because I can essay my own role quite well, I hope. If anyone else plays the role better than me then bilkul hi nitthala aadmi hu main! (I would be quite useless!)," the 31-year-old added.
Talking about his acting skills in TV advertisements, the Delhi batsman said, "That's what am trying to say. People have this misunderstanding that I can act. But when you have done so many commercials, in that you just need to go from point A to point B and anyone can learn to do that. Acting is an art. I am not an artiste. I am a professional cricketer."
Last Updated May 19, 2020, 10:31 AM IST