Exclusive — Hanuma Vihari: I want to be the best Test batsman in the world
In an exclusive interview with Asianet Newsable, India Test batsman Hanuma Vihari speaks on various things including his international journey so far and the influence of captain Virat Kohli. Vihari says he wants to be the best Test batsman in the world
Bengaluru: In September 2018, many questioned his Test selection. But, his batting did the talking. Now, he has sealed his spot in Team India in the five-day format and wants to be the best in the world.
Also read: Exclusive - Saqlain Mushtaq on Virat Kohli
From England to New Zealand, Hanuma Vihari's Test journey has been "good" according to him. The Andhra right-hander wants to keep performing and hopes to progress to ODI and T20I squads.
See pictures: 47 photographs to celebrate Sachin Tendulkar's 47th birthday
In an exclusive interview with Asianet Newsable, the 26-year-old, who made his Test debut against England at The Oval in September 2018, reflected on his career so far.
With India under a lockdown until May 3 to contain the spread of the coronavirus (COVID-19), Vihari is spending time with his family and his two pet dogs (Golden Retriever — Bentley and Dalmatian — Randy).
Also read: Virat Kohli speaks on his RCB future
At the age of 12, Vihari lost his father. And, when he scored his maiden Test ton in the West Indies, he dedicated it to his late dad.
In this exclusive interview, Vihari, who has so far played nine Tests (552 runs, 1 hundred, 4 fifties), spoke on his career, captain Virat Kohli's positivity, IPL snub, his dream of being the best in the world, post-coronavirus future among other things.
Also read: Hanuma Vihari shines in New Zealand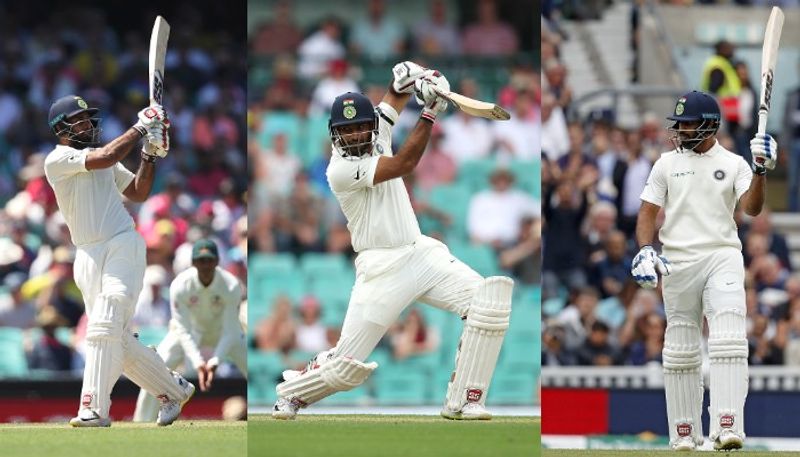 Excerpts
On his international cricket journey so far
Hanuma Vihari: The journey so far has been good. From England to New Zealand, I have developed as a player. I have kept improving and have put in important performances for the team. I wish to continue in the same way in future as well.
On the difference between Under-19, first-class and international cricket
Vihari: It is all about the intensity. It changes completely in international cricket. From domestic cricket to international level there is a huge difference. The intensity and competitiveness is much higher on the international stage. For me, it is completely a different experience playing with top players.
Also read: Exclusive Interview (Part 1) with Irfan Pathan
On Test debut in England in 2018
Vihari: It was surreal. It is every youngster's dream to play for India. Receiving India Test cap (from Virat Kohli) in England and playing Test cricket was a special moment for me. I will always remember it. After that, it was important for me to continue and not just be a one or two-match player. I want to play for India for a long time.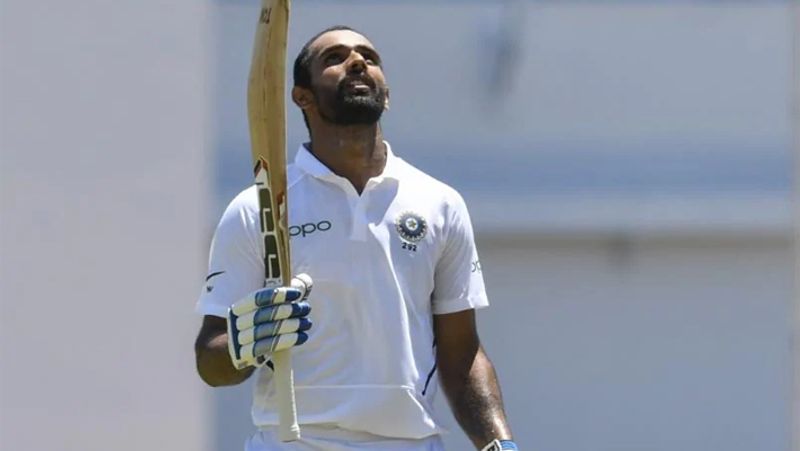 On his maiden Test ton (111) in the West Indies at Sabina Park, Kingston, Jamaica, in August 2019
Vihari: It was a special hundred as I scored in difficult conditions. The team was struggling a little bit. To score a Test century in those conditions was really pleasing for me. Scoring abroad is always special.
On India's first-ever Test series win (2-1) in Australia in 71 years
Vihari: It was a great feeling. Winning in Australia is always a special feeling. We had not done it in the past. To achieve that feat (in 2019) and contributing to it personally was a great feeling for me. It was my second tour abroad and to achieve such a feat, it was a great one for the country.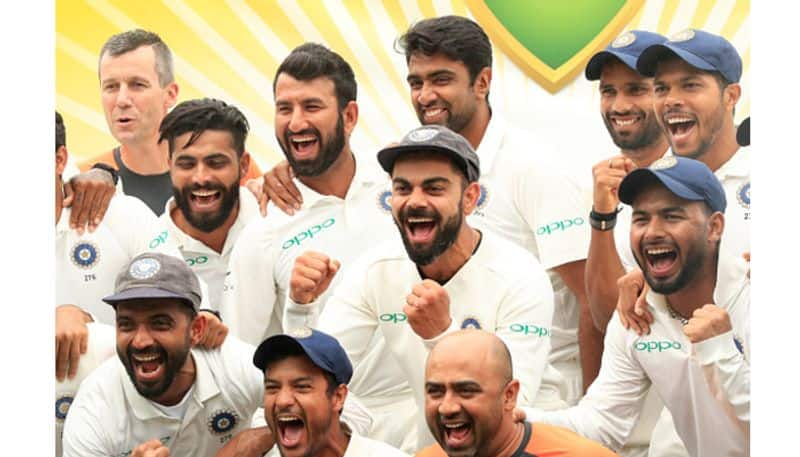 On opening batting in Melbourne Test
Vihari: It was quite challenging because Australians always come hard at you. I was happy to accept that challenge of opening the batting and doing it for the team. I felt that I could do a decent job.
On Australians sledging him during the 2018-19 Test series
Vihari: It is part and parcel of the game. I wouldn't say they crossed the line. They were doing it (sledging) on and off. Overall, it was a competitive series.
On the experience of playing in New Zealand
Vihari: New Zealand conditions were difficult. Even their bowling attack suited to those conditions. But, it was a good experience for me. I did a decent job. Next time, when I tour, I will be more prepared, equipped to do better.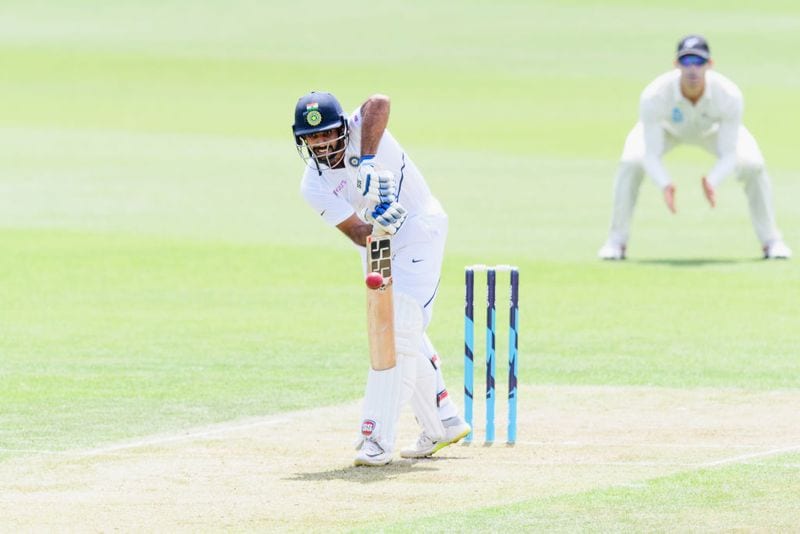 On the influence of Virat Kohli on him
Vihari: It has been a great journey for him as well to achieve so much and to maintain that discipline for so long is amazing for any cricketer or sportsperson. That is the inspiration we can take as a whole team. He will always be a role model for young cricketers. He always speaks positively. There are good vibes when you talk to him. He is always positive. 
On watching 2005 Ashes Test series videos
Vihari: I had watched it when I was a kid. The series happened when I was 12. I have watched it couple of times. I have enjoyed the competitiveness of both Australia and England. The whole Test series was gripping. I have always enjoyed watching that series in particular.
On scoring a triple century (302 not out) for Andhra in Ranji Trophy in 2017 against Odisha
Vihari: I always wanted to get a triple hundred. I had few double centuries before that but never got to the 300-run mark. It was a good match for me, getting a triple hundred against a decent bowling attack. For me, it was quite satisfying because I was into my sixth or seventh season of Ranji Trophy and I had not achieved that until then. It was special to get to that landmark.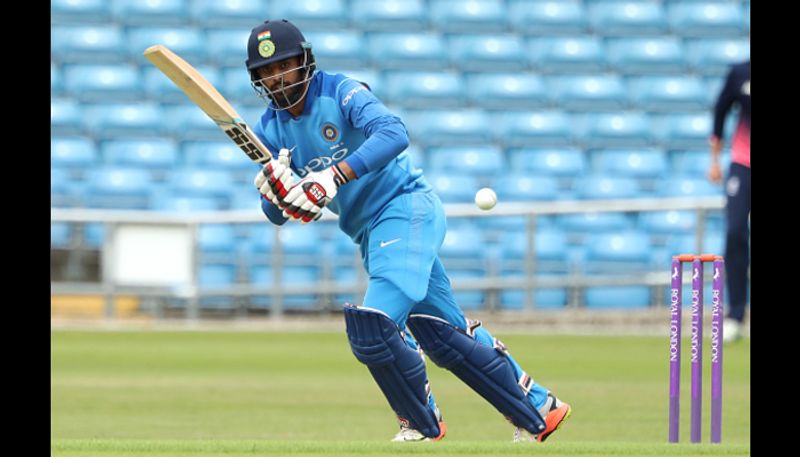 On playing ODIs and T20Is for India
Vihari: If I keep repeating my good performances in Test cricket and show that I am capable of playing one-dayers and T20s as well, I am sure chances will come for me.
On his best buddies in Team India
Vihari: I don't really discuss cricket much off the field. I stick to cricket topics while only being on the field. I don't discuss much of cricket when not playing. They are all my teammates. I wouldn't say I have close friends but they are all good buddies.
On the influence of India and Hyderabad legends Mohammad Azharuddin, VVS Laxman
Vihari: Watching them bat when I was young was a great inspiration for me. They are classical Hyderabadi batsmen. They were special in their own ways.
On the support from his mother (Vijayalakshmi) after father (Satyanarayana) passed away
Vihari: She is always there, supporting me since my childhood days. She follows cricket very closely. She has knowledge of the game. She has continued to support me in the same way. Now too, she watches all my games.
On the role of his wife (Preethi) and her support
Vihari: She supports me all the time but she doesn't have knowledge about cricket which is a good thing in a way. She doesn't put pressure on me with regard to my cricket career. She has always been there to support me.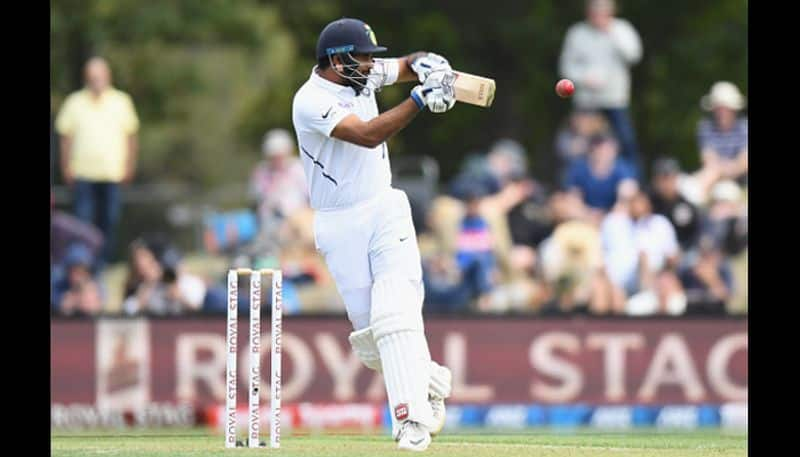 On his ultimate cricket dream
Vihari: One thing which I want to achieve is I want to be the best Test batsman in the world. When I was young, I dreamed of being the best batsman in the world. So, that is one ultimate dream of mine. Hopefully I keep performing well at the international level and I can achieve it.
On being unsold in IPL 2020 players' auction
Vihari: To be honest, I did not have any emotions at that moment. I always felt it is not in my control so I did not give it much of a thought. I told myself if it happens, it happens, otherwise I can't do much about it.
On his role model while growing up
Vihari: When I was very young, I watched Sachin Tendulkar's batting a lot. He inspired me. He was my role model while growing up. I had an opportunity to meet him once before the Under-19 World Cup (2012), I couldn't interact with him. However, I got a photo clicked with him. It was a very special moment.
On India's tour of Australia later this year and a different home team with Steve Smith and David Warner back
Vihari: We can't really think much about their team's composition. We have to play to the best of our potential and make sure to execute our plans well. That is what we will focus on and I am really confident that with the team we have right now, we can challenge whichever Australian team plays against us.
On facing Jasprit Bumrah in the nets
Vihari: It is challenging. Obviously, he is a top-class bowler. He bowls with 100% commitment in the nets too. It is quite challenging but at the same time I get to learn a lot by playing against his bowling. Facing him in the nets will improve my batting.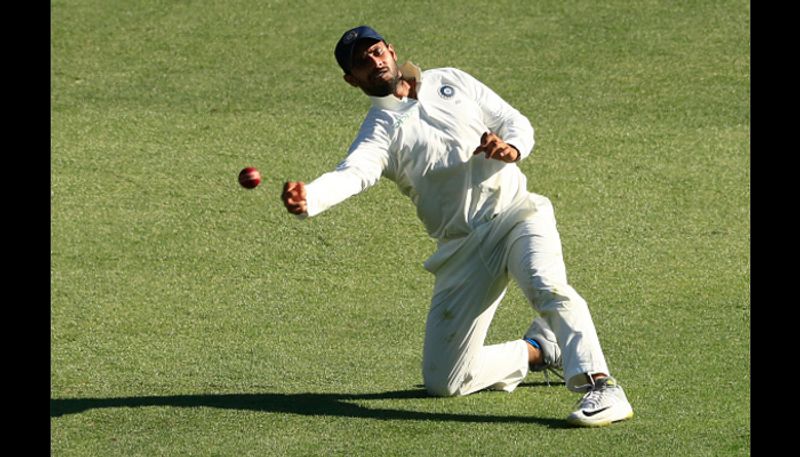 On post-coronavirus future
Vihari: It will be challenging. It will take some time for things to be normal. I don't know how it will be. It will be challenging for everyone to go out and resume their normal lives after the lockdown.
On India coach Ravi Shastri's guidance
Vihari: He is supportive. I changed quite a few things in my batting which he had suggested. His inputs have always been helpful.
On dealing with failures
Vihari: I think about it for a while and move on. I can't really be stuck with it and let my feelings go down.
Last Updated Apr 28, 2020, 1:11 PM IST