Exclusive: On 37th anniversary of 1983 World Cup win, Syed Kirmani recalls 'turning points'
On the occasion of the 37th anniversary of India's 1983 World Cup triumph, Syed Kirmani, in an exclusive interview with Asianet Newsable, recalls the historic moment. Also, he tells us what were the 'turning points' and how much daily allowance and bonus did they get from BCCI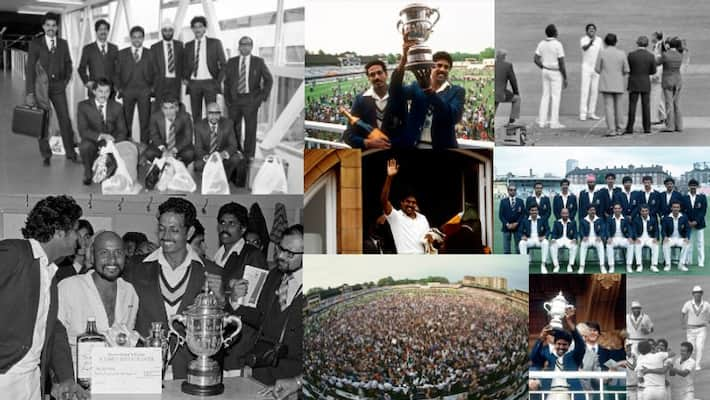 Bengaluru: On this day (June 25), 37 years ago, India won the 1983 World Cup at Lord's, England. One of the members of the victorious squad, Syed Kirmani went down memory lane to speak about the Kapil Dev-led team's historic triumph and what followed later in India.
Also read: Exclusive - Kirmani reminisces Kapil Dev's 175*
In an exclusive interview with Asianet Newsable, Kirmani listed out the turning points of India's World Cup win. According to him, beating the West Indies in their first league match proved to be a confidence booster for the team.
Also read: Exclusive - KL Rahul's first coach recalls 'fearless' boy's journey
Also, the legendary wicketkeeper said they were given 50 pounds per day during the World Cup and also a bonus of Rs 15,000 per player following the win. After returning to India, each cricketer was presented with Rs 1 lakh thanks to legendary singer Lata Mangeshkar, who did a concert for the BCCI to raise funds for the victorious squad.
Also read: Australian streets named after Kapil, Tendulkar, Kohli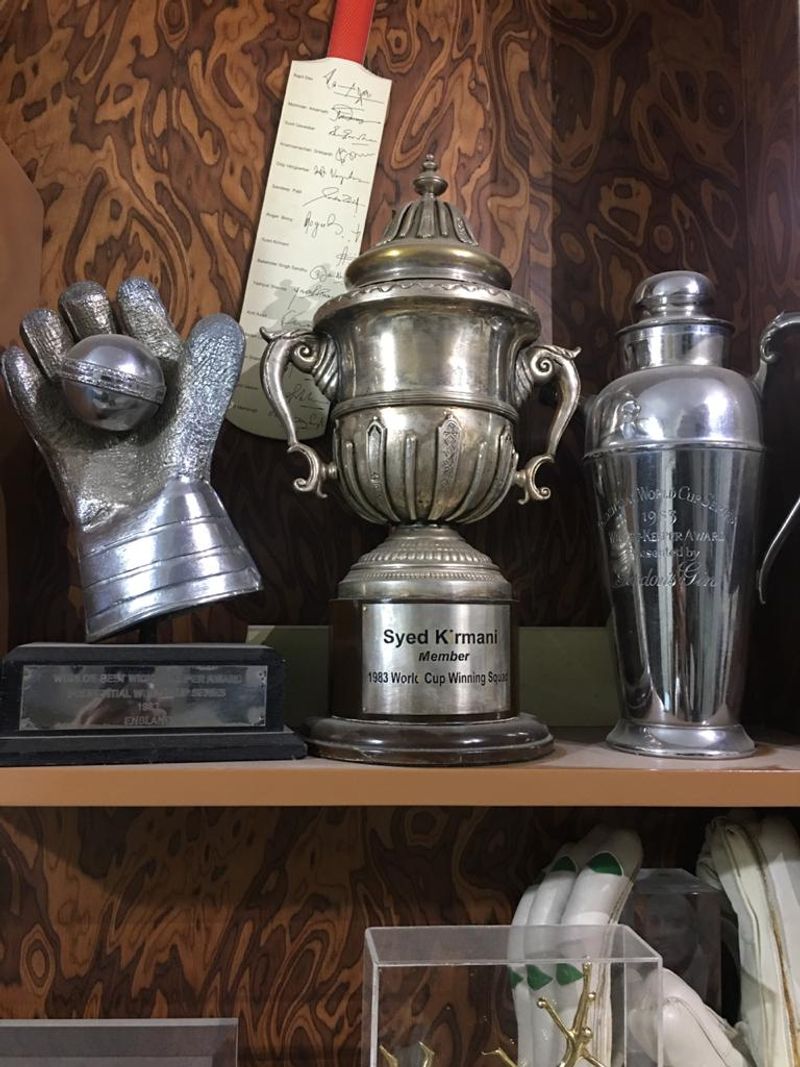 The 70-year-old Kirmani recollected India's World Cup campaign and this is what he said reflecting on that memorable tournament 37 years ago.
'We have beaten the world champions'
Kirmani started off, "We were considered the fourth weakest team in the competition. We were in Group B, and our very first match was against the mighty West Indies, who ruled the game for two decades. Whether they batted first or second, they emerged victorious. In our very first meeting, our captain Kapil Dev said, 'We have nothing to lose. We have to put our best foot forward. We have seven seniors in the squad, I need not tell you what your responsibilities are. You people have to guide me'.
"We won that match comprehensively (by 34 runs). After the win, when we were sitting in the dressing room, one of the players, I don't remember who it was, shouted, 'We have beaten the world champions'. Then, we all joined to repeat the same. Beating the West Indies gave us huge confidence. It made us believe in our capabilities. After that game, we said to ourselves, 'Now, we don't have to look back'. This was the most important turning point. This was a morale booster for us."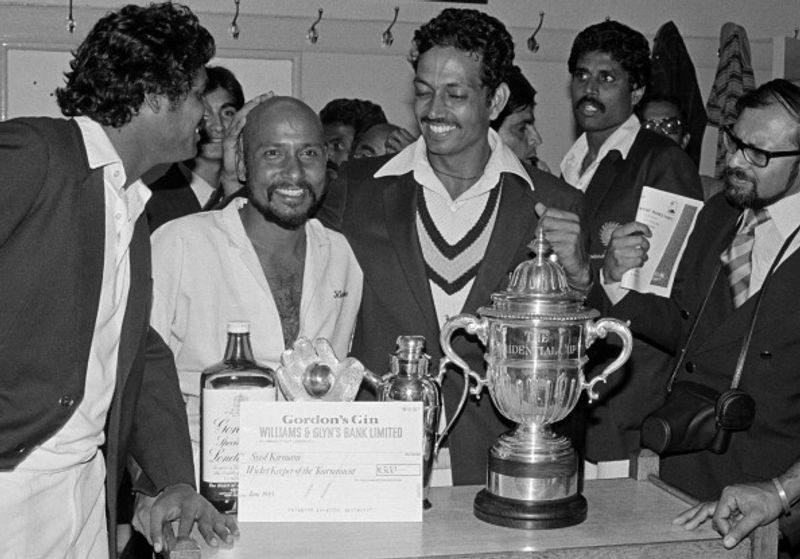 'Complacent' opposition teams
Kirmani said India's opponents became complacent. "The second turning point was Kapil Dev's 175 not out against Zimbabwe. It was an unbelievable knock. I have never seen such a blistering innings. The bowlers did not know where to pitch the ball. The third turning point was that we bottlenecked the stronger oppositions with their complacency. We were labelled as minnows. The stronger teams thought they can easily win against us. Some of the British tabloids termed us as 'dark horses'. Thank God they did not call us 'dark donkeys' (laughs). By the time the stronger teams could realise, we had tightened the noose around them and marched into the semi-final, where we beat England," he said.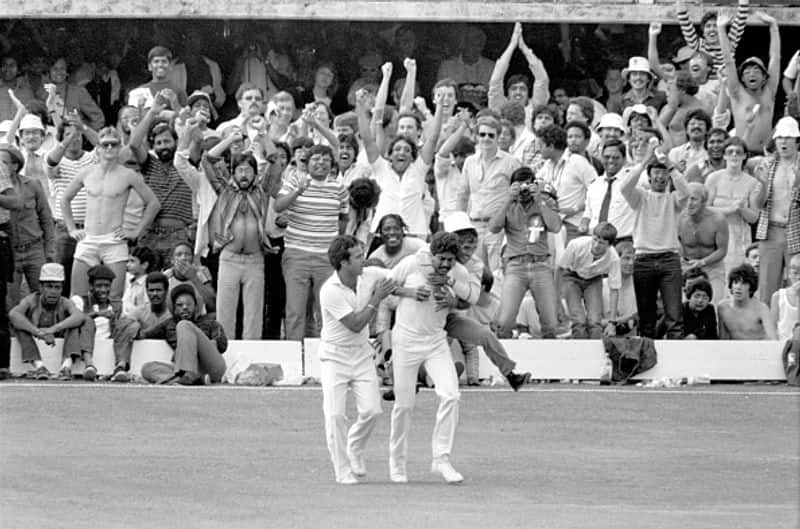 Targeting Vivian Richards
What was said in the team meeting before the final? Kirmani explained, "Ahead of the final, in the team meeting, as usual, there was not much said. We discussed about getting Vivian Richards out early. He was a match winner."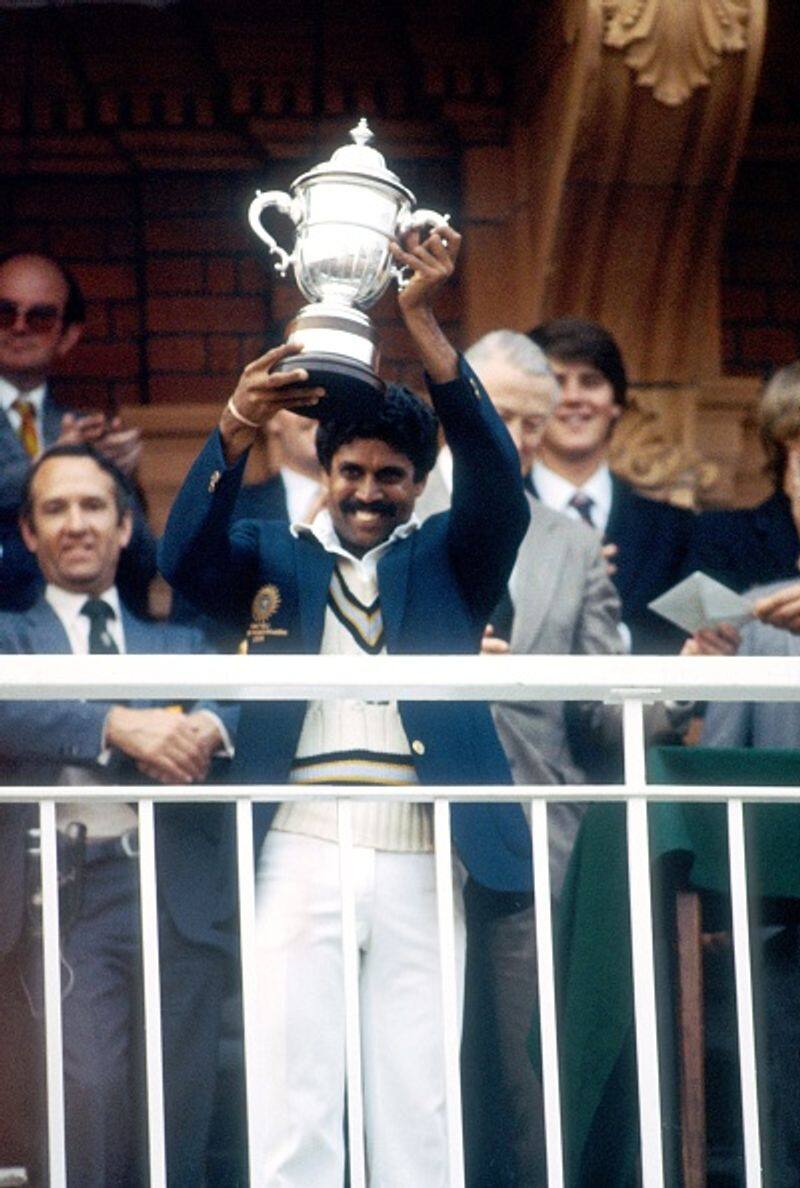 West Indies pressed the 'panic button'
Kirmani opined that the West Indies, who had won the previous two World Cups in 1975 and 1979, panicked once Richards fell to a great catch from Kapil.
"They won the toss and put us into bat. Somehow we managed 183. Before we got back on to the field, the captain said, 'Nothing to worry, we have nothing to lose. Reaching the final is a big achievement and let us not relax. We have beaten them once before and let us go in with full confidence'.
"This was the fourth turning point, Balwinder Sandhu dismissing Gordon Greenidge with a huge in-swinger. The batsman was surprised and we too. I told Ballu, 'Kya in-swinger dala yaar' (what an in-swinger you bowled). In that excitement, Ballu said, 'Kiri bhai, mein tho out-swinger dala woh in ho gaya' (I bowled out-swinger and it came in). That was the beginning of West Indies' slide," Kirmani said.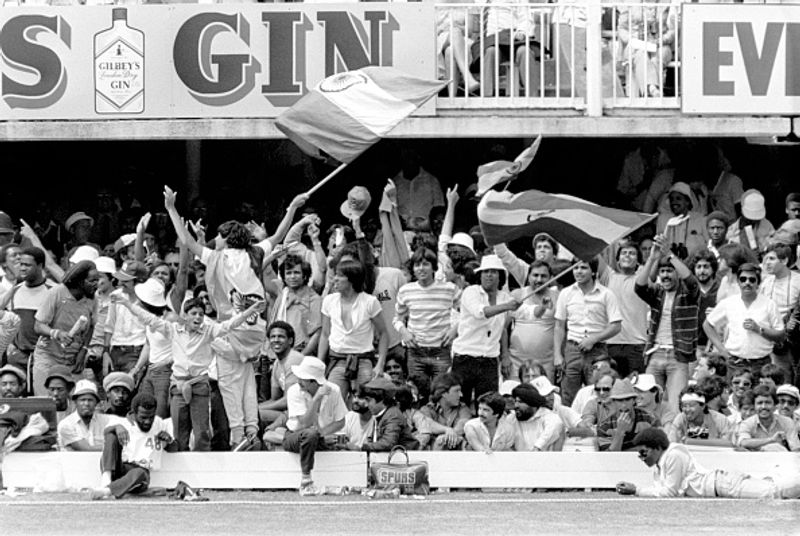 Further, he stated, "When Vivian Richards walked in and the way he started batting, bang, bang, hitting boundaries, it looked like he would finish off the match within 20 overs. I believe when Madan was bowling to Richards, Kapil said that's it, we will change your end. But Madan said, 'Give me one more over, I will try to get Viv out'. And, in that over, he pitched the ball trifle short, Richards aimed for a six, and, Kapil, from the inner circle, ran, took a fantastic catch. He never took his eyes off the ball and Richards was out. Once Richards was dismissed, the rest of the batsmen pressed the panic button.
"We told ourselves, 'Let us keep the pressure on. Never give up, let us not relax'. We have known the West Indies winning with last wicket partnerships, so we never relaxed until the final wicket fell."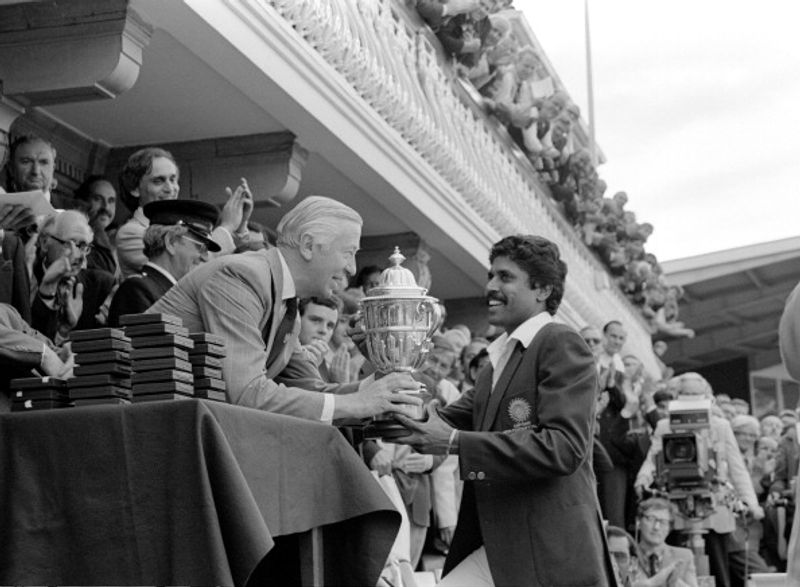 'Our victory was not a fluke'
Kirmani said there were some experts, fans who termed India's World Cup win as "fluke". However, he did not agree with them.
"This was the most exciting, unbelievable victory. We taught the entire cricketing fraternity that the weakest team in the competition can beat the champions on their day. We made the most unexpected to be expected, and the impossible the possible.
"Once the last wicket fell, we just ran (towards the dressing room). The whole ground was filled with spectators, we couldn't see the ground. That was history which we all created. It was a marvellous win. There were some guys who called our win 'fluke'. It was not a fluke at all. Right from the start of the tournament, our graph was going up. And, we had beaten these guys in Berbice when we toured the West Indies before the World Cup.
"Crates of champagne had been organised when eight wickets had fallen. After the celebrations for nearly two hours in the dressing room, we went in different directions as friends, expats took us. Our manager (PR Man Singh), Srikkanth, Syed Abid Ali, and I went to an Indian restaurant for dinner. Then, we walked back to our hotel, Westmoreland Hotel, which was close to Lord's," Kirmani talked about what followed after the famous win.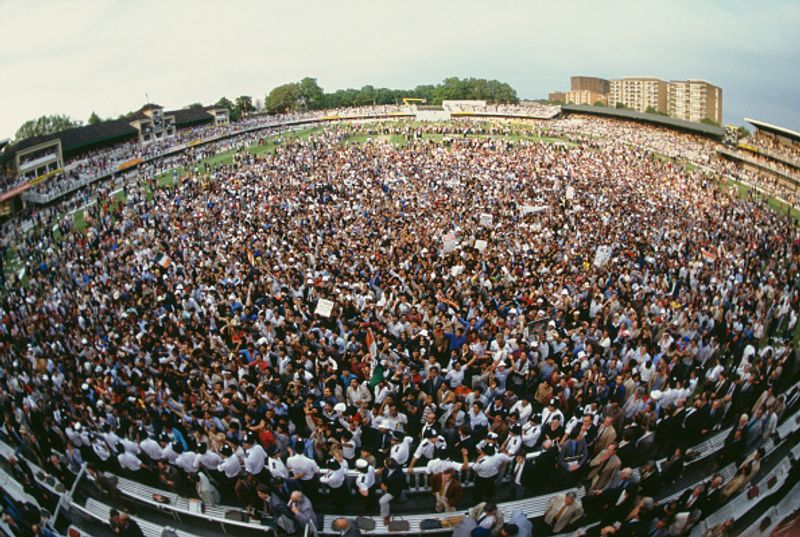 Felicitations, Rs 1 lakh reward, singing with Lata Mangeshkar
"When we got back to India, we were honoured by various cricket associations. Prime Minister madam Indira Gandhi, President Giani Zail Singh also felicitated us. Both were elated and said, 'You have all made India proud'. Later, the BCCI organised a Lata Mangeshkar concert in Delhi to raise funds for us. It was a memorable evening. We joined Lataji to sing (Bharat Vishwa Vijeta). We got Rs 1 lakh each. We were so happy," Kirmani, who played 88 Tests and 49 ODIs, reflected on the rewards and honours.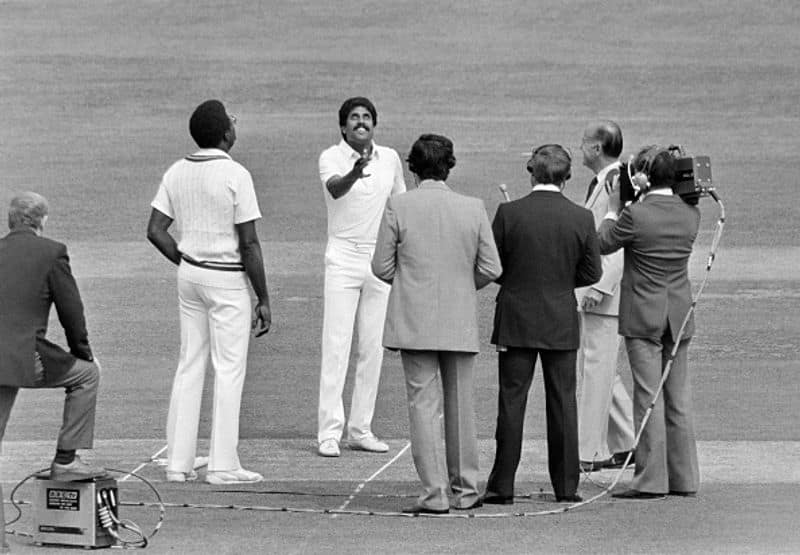 'Champions Forever'
Kirmani revealed that it was Balwinder Singh Sandhu who created a WhatsApp group named "1983 Champions". However, later Sunil Gavaskar renamed it "Champions Forever".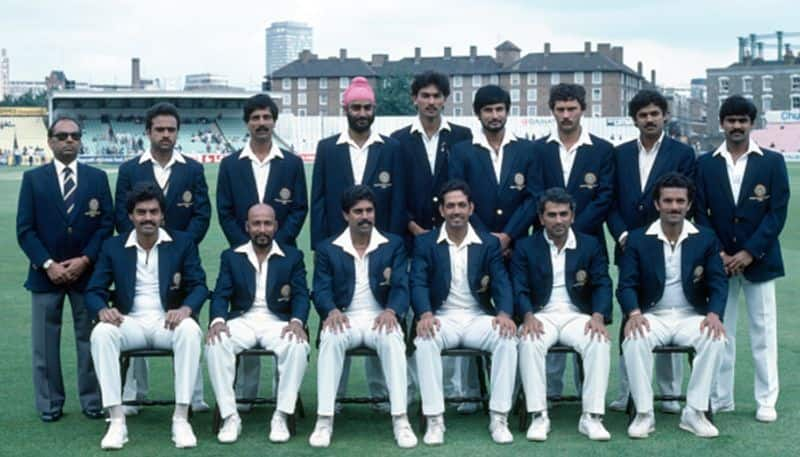 "Balwinder Singh Sandhu created the WhatsApp group '1983 Champions'. Then, Sunil (Gavaskar) came up with a new name, 'Champions Forever'. All the 14 players are there in the group and we communicate with each other," Kirmani said.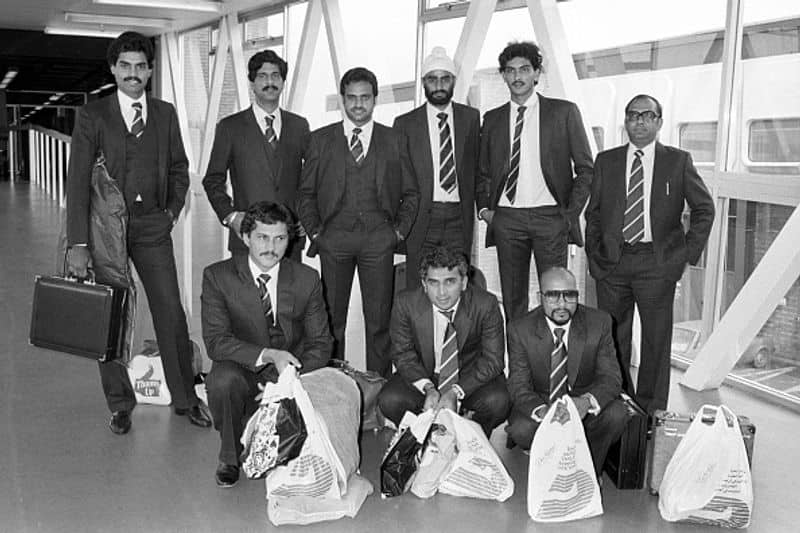 Daily allowance of 50 pounds
"We got 50 pounds per day as allowance. This we had to use for our lunch, dinner, laundry, etc. And, for the entire tour, we received (bonus) Rs 15,000. This we got after returning to India," Kirmani signed off.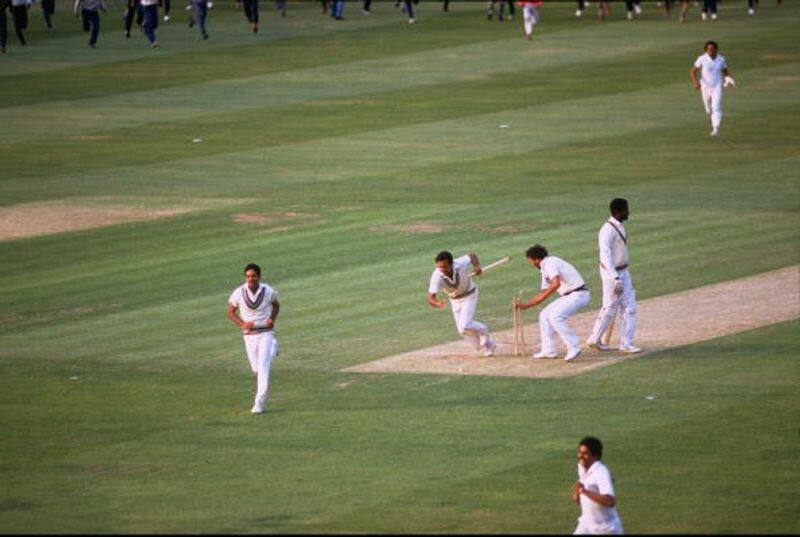 Indian Playing XI in 1983 World Cup final (In batting order)
1. Sunil Gavaskar, 2. Kris Srikkanth, 3. Mohinder Amarnath, 4. Yashpal Sharma, 5. Sandeep Patil, 6. Kapil Dev (captain), 7. Kirti Azad, 8. Roger Binny, 9. Madan Lal, 10. Syed Kirmani (wicketkeeper), 11. Balwinder Singh Sandhu. Reserves: 12. Ravi Shastri, 13. Dilip Vengsarkar, 14. Sunil Valson. Manager: PR Man Singh.
Last Updated Jun 25, 2020, 10:04 AM IST