Exclusive: When KL Rahul said 'I will score 100 on new wicket'; coach recalls 'fearless' boy's journey
Samuel Jayaraj, KL Rahul's first coach in Mangalore, shared some interesting stories from the India batsman's initial days, in an exclusive interview with Asianet Newsable
Bengaluru: "A coach cannot make a player, but a player can make a coach". This is what India batsman KL Rahul's first coach Samuel Jayaraj feels.
Recalling Rahul's journey from Mangalore, Jayaraj, who is now the head at Mangalore Sports Club Cricket Academy, praised the Karnataka opener for his "discipline, punctuality, dedication, sincerity, and hard work". According to him, these qualities have helped him to make a mark at the international level.
Also read: Exclusive - Syed Kirmani walks down memory lane
"Rahul was 10 and half years when he first came to our club in Mangalore. I remember the day when his father brought him to enroll for coaching. The previous day, I had told them to come for training at 3 pm and the next day they were half hour early for the nets. Since then, Rahul was punctual, never was he late for coaching classes. He used to travel 18 to 20 km from Surathkal to Mangalore. Initially his father accompanied him and later he travelled alone, by bus," Jayaraj recalled in an exclusive interview with Asianet Newsable.
Also read: Exclusive - 'Steve Bucknor was not against Indians'
About 12 years later to that day, Rahul realised his dream, making his Test debut for India against Australia in Melbourne in 2014. He came through the ranks, impressing in various age group tournaments, later in Ranji Trophy and other domestic matches. Now, the 28-year-old right-hander has emerged as one of the best in the limited-overs formats. He has done well in Tests too but lost his place due to poor form.
Also read: Australian streets named after Tendulkar, Kohli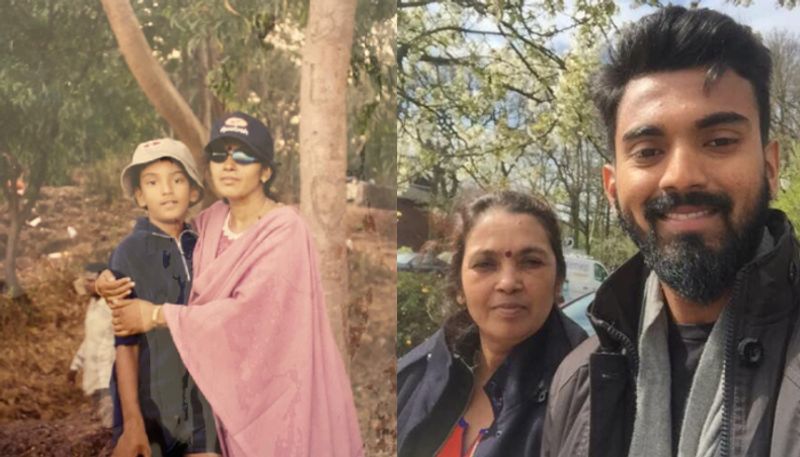 "Rahul played in Under-13, U-15, U-17, U-19 tournaments. Right from the beginning, he just loved batting. For Mangalore Zone, he was the team's wicketkeeper and opening batsman. Whenever he used to go into the nets for batting, he wanted to bat for long hours. I would ask him to come out after one hour but he was keen to return. Things changed for him when he scored back-to-back double hundreds in U-13 zonal tournament in Bangalore. His knocks impressed Rahul Dravid," Jayaraj reminisced.
Describing Rahul as a "good student of the game", Jayaraj mentioned how he was committed to his club in Mangalore.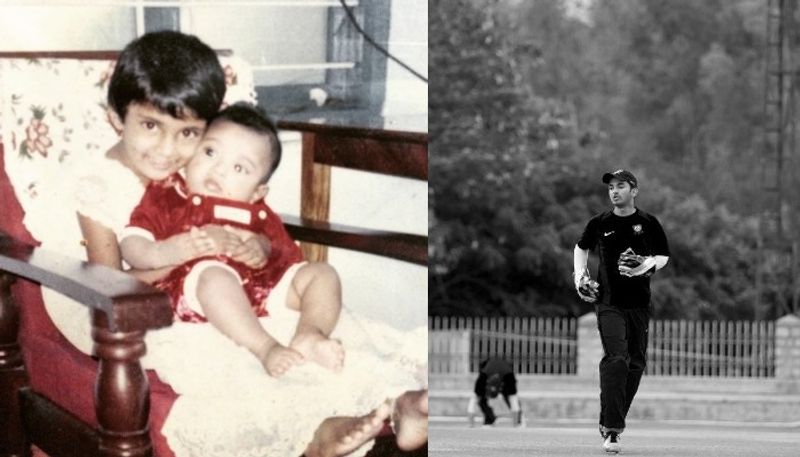 "He would play matches in Bangalore and return to Mangalore by overnight journey. Despite the travel, he would be at the ground at 8.30 am to play in Mangalore," the coach hailed his commitment towards Mangalore Sports Club and Mangalore Occasionals clubs.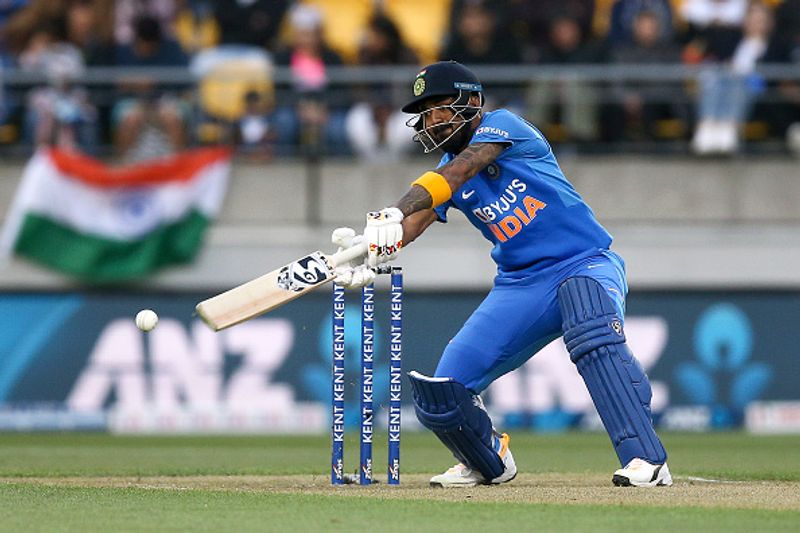 The coach also talked about how a young Rahul was "fearless" in Mangalore nets while facing senior and experienced fast bowlers.
"I would say Rahul did not have the fear while facing good fast bowlers. As a young boy he confidently played senior fast bowlers, who were quick. That courage in his initial days has really helped to take on fast bowlers around the world in international cricket. Not only pacemen, he played well against spinners too, in the nets. Playing them, automatically improved his batting technique. In Mangalore, we were blessed to have a good combination of fast bowlers and spinners," Jayaraj explained.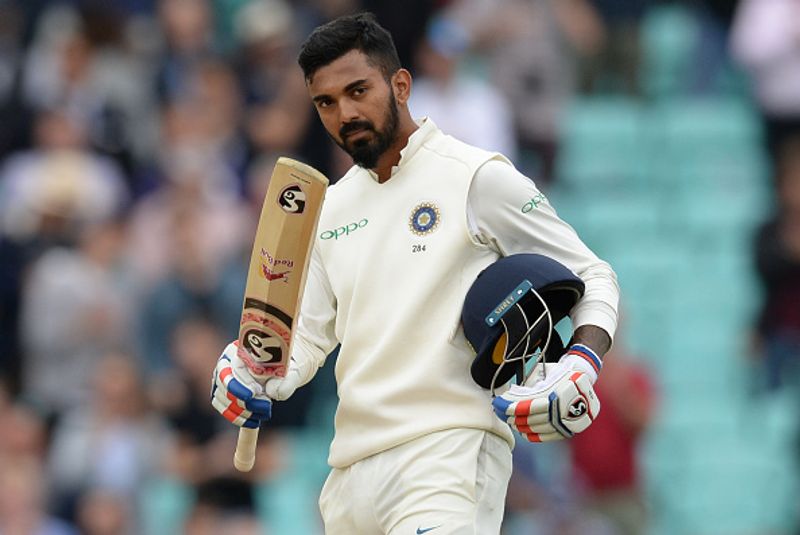 Having been a wicketkeeper since his cricket career started, Rahul can serve the Indian team in that capacity in limited-overs formats, feels Jayaraj.
"Wicketkeeping is easy for Rahul because he has been doing it since he started playing cricket. He has done well in that role and he can help Team India to play one more all-rounder/batsman if he takes up the big gloves. When he was given an opportunity, he looked comfortable behind the stumps," he said.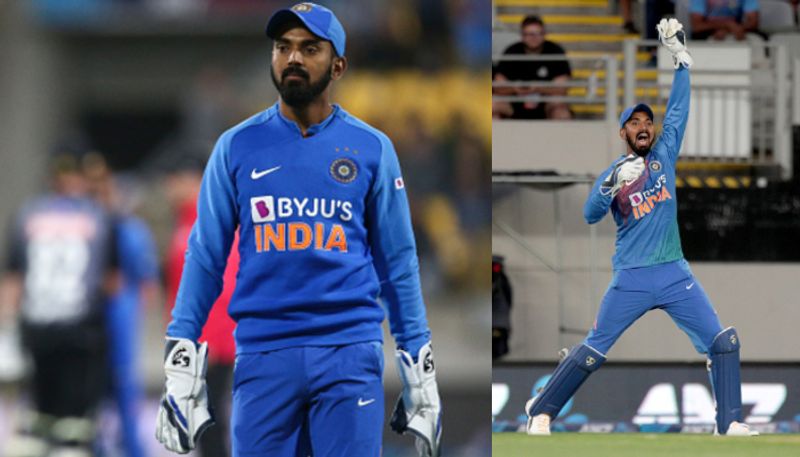 The coach also spoke how Rahul was a good captain in leading Mangalore Zone in U-13, U-15, and U-17 tournaments.
"He was a very good captain for us. The way he spoke in team meetings, the way he had his field placements, and how he prepared for each and every opposition player, was very impressive. As a captain, he helped his teammates and thanks to him, they could succeed and play for Karnataka state team in age group tournaments, from our zone," the coach said.
Looking back at a match in Shimoga, Jayaraj said how Rahul promised and delivered a hundred on a new wicket. "We went to play U-15 KSCA inter-zonal match in Shimoga. It was a new ground, new pitch. After the inauguration, Shimoga Zone convenor DR Nagaraj told Rahul, 'This is a new pitch, will you bat first and score a hundred?' Rahul replied, 'yes' and he got a century. His knock helped us secure first innings lead over Shimoga."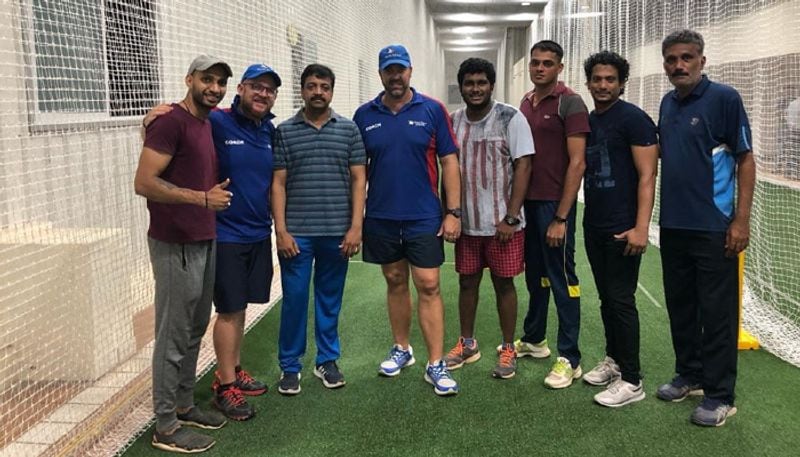 Jayaraj said, as a KSCA Academy coach, he has immensely benefited from the state association's coaches, BCCI and the National Cricket Academy (NCA) in Bengaluru.
He said he was lucky to learn about coaching from England fast bowling great Frank Tyson when he was at the NCA to train Indian coaches.
"A coach can't make a player, but a player can make a coach. What recognition I have got is because of God. Devdas Naik and I have worked hard to train Mangalore youngsters at our club. As a coach I can't claim that I will produce a particular kind of a player. It is wrong to say that.
"When the KSCA academy started, it motivated us. At the NCA, we had good coaching faculty in Balwinder Singh Sandhu, Paras Mhambrey, Lalchand Rajput, and I was lucky to have been guided by Frank Tyson. It was a great experience to meet and learn from Tyson. The same knowledge I am passing on to youngsters," he said.
Last Updated Jun 24, 2020, 1:05 PM IST