Exclusive: Syed Kirmani reminisces Kapil Dev's epic 175; reveals why Sunil Gavaskar was 'furious'
In an exclusive interview with Asianet Newsable, wicketkeeping legend Syed Kirmani recalls Kapil Dev's 175 not out against Zimbabwe in 1983 World Cup. Today (June 18), 37 years ago, Kapil hit India's first-ever ODI hundred. It was an epic knock in Tunbridge Wells, England
Bengaluru: On this day (June 18), 37 years ago, Kapil Dev played one of the greatest ODI knocks in cricket history. The Indian captain blazed his way to an unbeaten 175 off 138 balls with 16 fours and six sixes against Zimbabwe in the 1983 World Cup. That was India's first-ever ODI hundred. The man who batted with Kapil and had an unbroken partnership reminisced that knock calling it "best-ever" ODI innings.
Exclusive: Syed Kirmani walks down memory lane
In an exclusive chat with Asianet Newsable, Syed Kirmani, who batted with Kapil during that famous knock, recalled what he told the captain when he had walked out to bat with India reeling at 140/8, and also revealed why Sunil Gavaskar was "furious" with Kapil.
If not for Kapil-Kirmani unfinished partnership of 126 runs, it would have been difficult for India to progress and win the World Cup. Thanks to their association, India posted 266/8 in 60 overs and later bowled out Zimbabwe for 235 in 57 overs to win by 31 runs. Kirmani's 24 not out (56 balls, 2x4) was the second-highest score for India after Kapil's epic knock.
Exclusive: 'Steve Bucknor was not against Indians'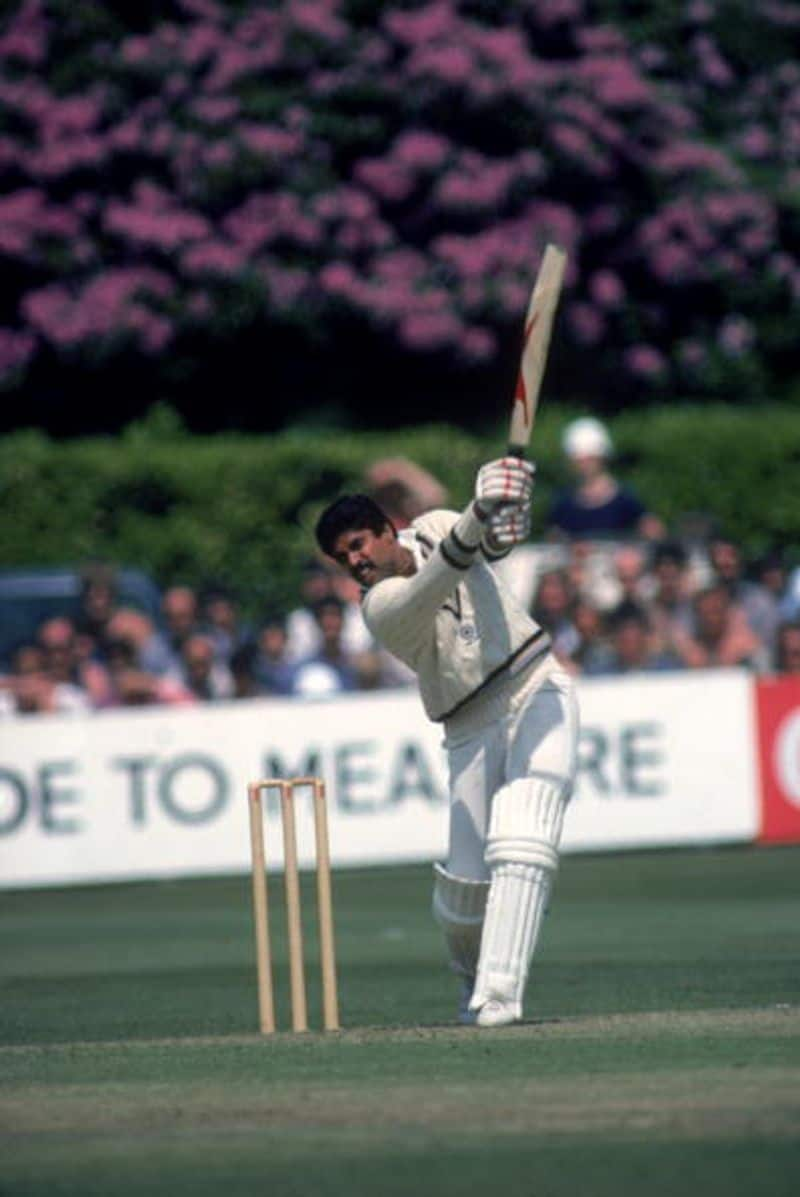 'Cannot be forgotten'
"That (Kapil's 175 not out) cannot be forgotten. Unfortunately BBC went on strike, for whatever reasons. They thought we (India and Zimbabwe) are the two weakest teams in the competition (1983 World Cup) and why should we give live coverage to these guys. This was the real reason that we got to know later. They gave an excuse that BBC is on strike. That is a story by itself," Kirmani started off as he spoke to Asianet Newsable on Thursday (June 18).
"We had beaten them (Zimbabwe) earlier (in Leicester on June 11). In that match, I became the first wicketkeeper in the world to effect five dismissals (all five catches). I should have been given the Man-of-the-match. However, the adjudicator, a former England paceman, opted for Madan Lal, who had taken three wickets. I don't have any regrets about that," he added.
Also read: Streets named after Tendulkar, Kohli, Kapil in Australia
In the earlier league match against Zimbabwe, India had won by five wickets, successfully chasing down 156. Again, a week later, the teams faced off with Kapil's side under pressure, being in a must-win situation.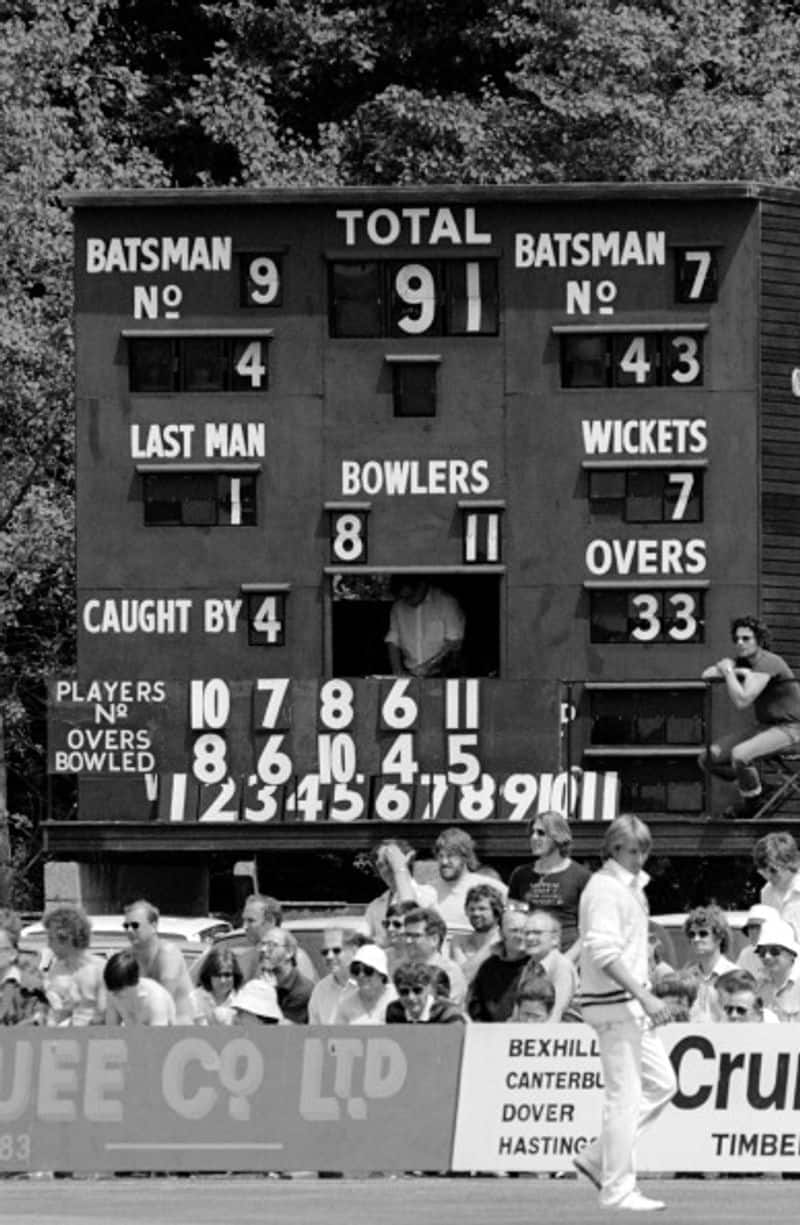 'Furious' Sunil Gavaskar
Kirmani spoke about what transpired in the team meeting the previous day and how Kapil missed out on toss decision.
"Again, we faced Zimbabwe (on June 18 in Tunbridge Wells). Normally, in a team meeting before the match, we discuss what we will do if we win the toss. Probably, the previous night (June 17), it might have slipped captain Kapil Dev's mind. He did not take our views. None of the media persons know about this. I am giving you the inside stuff without hurting anyone's feelings.
"We prepare ourselves the previous night on how to confront the opposition. Sunil (Gavaskar) is a man who prepares himself overnight. He prepares himself so well before a match. I have never seen any other player doing it. He should know what we are doing if we win the toss. But, he did not know. Not only him, we all did not know (on June 17).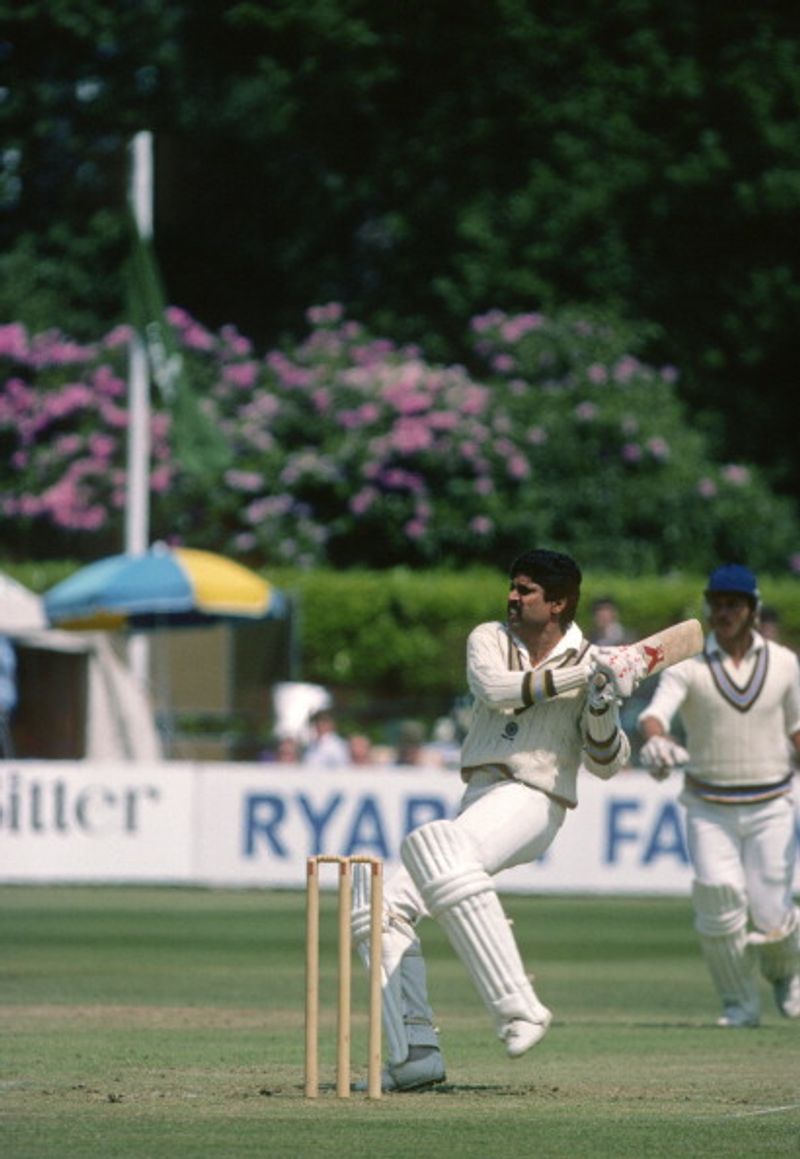 "Next day, Kapil went for the toss, won and opted to bat first. We were all surprised. He (Kapil) informed Sunil (Gavaskar) as we were warming up. If you are informed at the last moment, it becomes very difficult, particularly for those players who start building up for the game from the previous night. Sunny was so furious hearing that we would bat first. All of a sudden he was told to pad up. He rushed into the dressing room and psychologically he was not prepared. This affected his performance. He was a very pivotal player of the Indian team, giving us good starts," the 70-year-old Kirmani revealed.
Gavaskar definitely was affected by the decision to bat first. He was sent back to the pavilion for a two-ball duck. "He was totally perplexed in his mind. He was not prepared," was Kirmani's answer when reminded about Gavaskar's score.
Rushing in to bat with India in deep trouble
Explaining the events leading up to him joining Kapil in the middle, Kirmani said he was relaxing in the dressing room thinking he won't have to bat.
The former stumper said, "I was always relaxed, never panicked in any situation. I was blessed with this mindset. I accepted whatever came my way and put my best foot forward. This is what helped me to bail the team out in crisis situations. I was labelled 'crisis man'.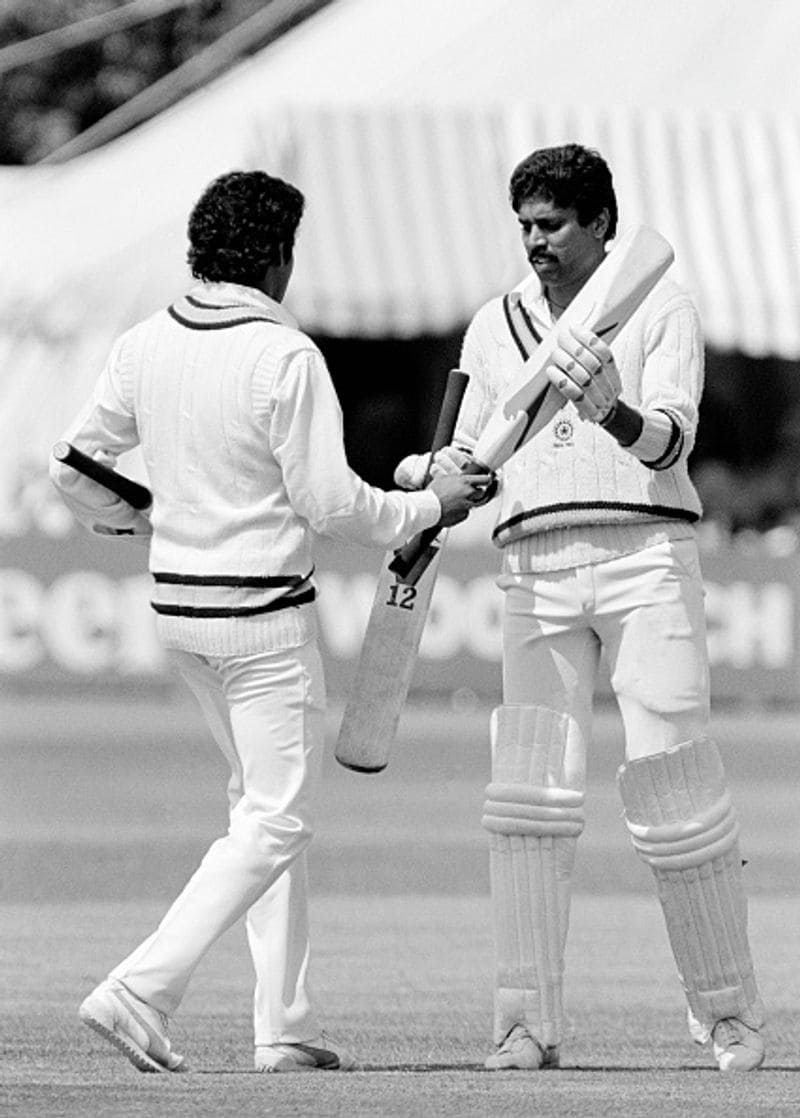 "During the match (against Zimbabwe), I was relaxed. I was inside the dressing room with a few others. Most of my teammates were outside, watching the game. I was wrapped in a towel, having a bread toast in my mouth. I was preparing myself to eat a good breakfast as I don't get to bat in ODIs.
"Within 30 minutes or so of our innings, one of players, I don't know who it was, shouted, 'Kiri, pad up'. I was thinking that someone is pulling my leg, trying to fool me. I did not take it seriously. Then, a minute later, same voice, 'kya kar raha hain yaar, pad up' (what are you doing?). This time, I went near a window and looked out of the dressing room, the scoreboard read 17/5. Seeing this, my eyes popped out, and my towel fell. Luckily, nobody was around to see what I was wearing under the towel. Then, I rushed into the washroom, had a quick shower, and soon found myself walking in to bat. It was 140/8."
'Maar ke mar na hain'
When Kirmani joined Kapil (the captain went into bat when India were 9/4), the Bengalurean delivered a line in Hindi, meaning that even if they go down, they have to go down fighting.
At 140/8, Kirmani arrived at the crease and what did he tell Kapil. Here is what the former wicketkeeper said, "When I walked in, I think Kapil was batting on 50-plus. I told myself, it is the time I should prove why I am called 'crisis man' and teammates also believed that 'this guy will save the Indian team'. They were confident that I can hold one end up. I went up to Kapil Dev. This was a crucial match for us to qualify for the semi-finals. I told Kapil, 'We are in a do-or-die situation. Humare ko aise hi mar na nahi hain, Kaps. Maar ke mar na hain agar mar na hai tho (If we have to die, we have to fight and die) and told don't worry, I will give you maximum strike'. Kapil said, 'Kiri bhai, we have to play the full 60 overs, there are still 35-plus overs to go'. I replied, 'Kapil, you are the best hitter in the Indian team, I will take a single off the first ball, the rest five, you got to hit, either four or a six, maaro (hit)'. 
"The first two deliveries I faced were both bouncers, went past my nose. The third delivery, I wacked it for a four. It would have given confidence to Kapil."
'Best-ever knock'
Kirmani hailed Kapil's "superlative" knock as the "best-ever" in the history of one-day cricket. He also spoke about how players were not allowed to move from their positions when he and Kapil were batting in the middle.
"It was an unbelievable knock. I have never seen such a blistering innings. The bowlers did not know where to pitch the ball. It was either a four or a six from Kapil's bat. As our partnership was flourishing, our manager (PR Man Singh) told all the players not to move from their positions. This was revealed later to the media by Kris Srikkanth when we celebrated 25 years of our World Cup triumph. Srikkanth was smoking cigarettes. He signaled his little finger towards the manager as he wanted to go to the toilet but Man Singh instructed him not to move and said, 'Do your peeing there itself'. You can imagine what would have gone through Srikkanth's mind. Those were the superstitious instructions given to the team when we were batting in the middle. If you visualise all these things, they look funny.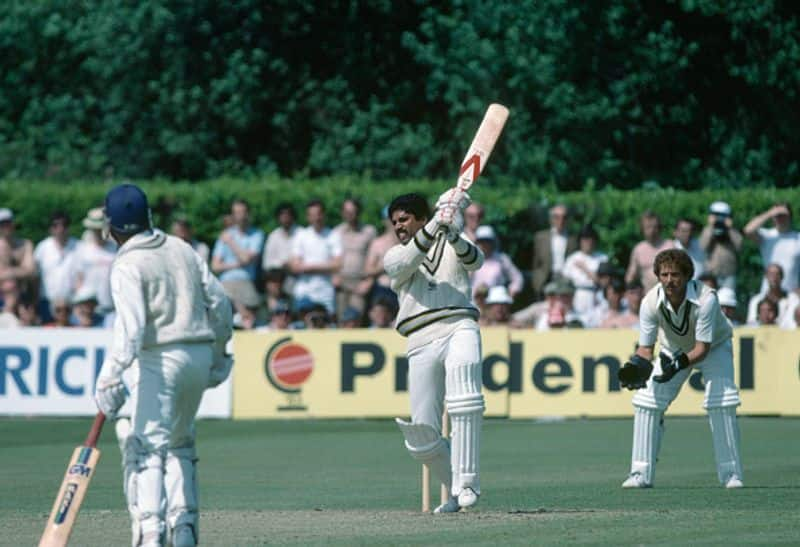 "What an innings from Kapil Dev, in that situation, at 17/5 and later 140/8. And, to qualify we had to win that game. There was pressure on us. Considering the situation, Kapil's 175 not out cannot be compared with any innings in the history of ODI cricket. Even MS Dhoni has not played an innings in such kind of a pressure situation. Kapil's superlative innings is the best-ever I have witnessed in my entire cricket career. Hats off to Kapil Dev. Till date I have not seen any batsman play such a knock in such a situation. It was a great innings. This match was most memorable, historical in ODI history," the wicketkeeping legend said.
Swinging conditions
Talking about the ground conditions, he said, "It was a small ground. It was very scenic with huge pine trees. What a setting it was for a cricket match. English weather is always cloudy with wind blowing across the ground. Even you (to this writer) could have swung the ball. Their bowlers were swinging the ball like a boomerang. In such conditions, you normally opt to field first. But, we won the match. What would have happened if we had bowled first, we don't know. We don't want to know also. The result is we won. And why should we dig about Kapil's toss decision.
"At the end of the match, everyone was happy. If we had lost it would have been a disastrous feeling. When you are happy, you enjoy the moment, other things are shelved. I was very happy that I could bail the team out of crisis. They also came very close to the target. It was a brilliant comeback to qualify for semi-final and meet hosts England. Then, we went on to defeat the mighty West Indies."
Last Updated Jun 18, 2020, 3:11 PM IST