Exclusive: Umpire Steve Bucknor was not against Indians, says AV Jayaprakash
Steve Bucknor was not liked by Indian fans. He was often involved in controversial decisions when Team India was playing. Was he really against Indians? No, says former Indian international umpire AV Jayaprakash in this exclusive interview with Asianet Newsable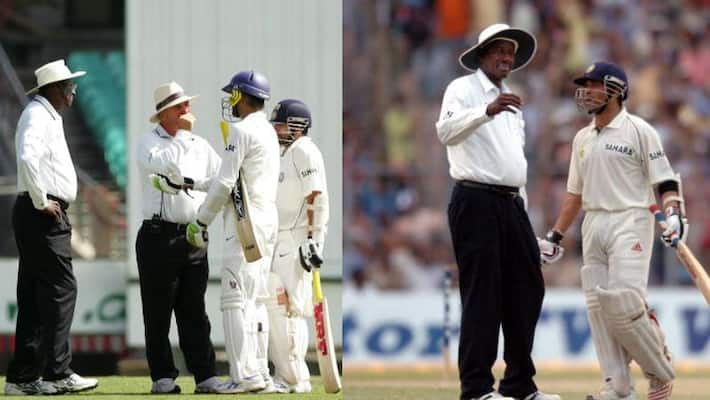 Bengaluru: Steve Bucknor is remembered in India for all the wrong reasons. The former West Indian umpire made headlines in the country for his controversial decisions. But, an Indian who shared umpiring duties and interacted with him, describes the Jamaican as one of the best in the business and dismissed all those claims of him being against Indian cricketers.
Exclusive: AV Jayaprakash recalls 'shock' invite from Steve Waugh
Bucknor, who celebrated his 74th birthday last month (May 31), is one of the most-hated cricket umpires in India. He gave a shocking LBW decision against batting legend Sachin Tendulkar in a Test in Australia in 2003 and was also the man who stood in the controversial Sydney contest in 2008.
Exclusive: IPL 2020 in September-October, says chairman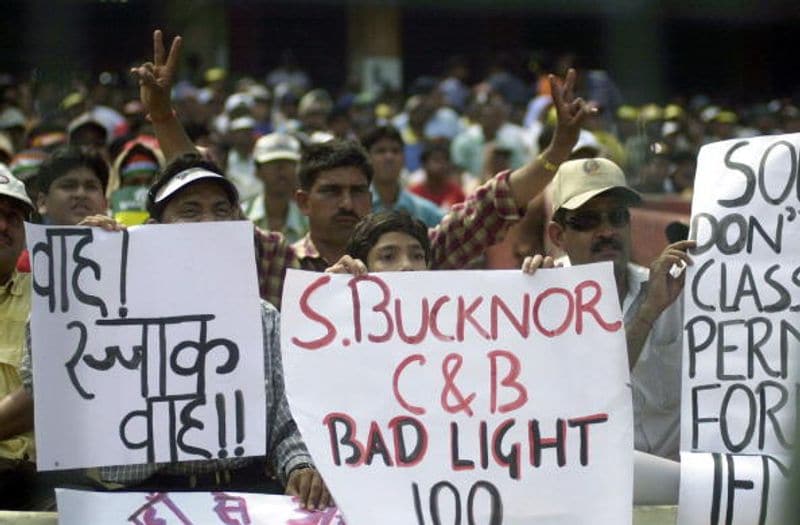 Former Indian Test umpire AV Jayaprakash, who stood with Bucknor in international matches including the historic Test in Delhi in 1999 when Anil Kumble took all 10 wickets in an innings against Pakistan, opened up about Bucknor as an umpire.
Exclusive: Syed Kirmani walks down the memory lane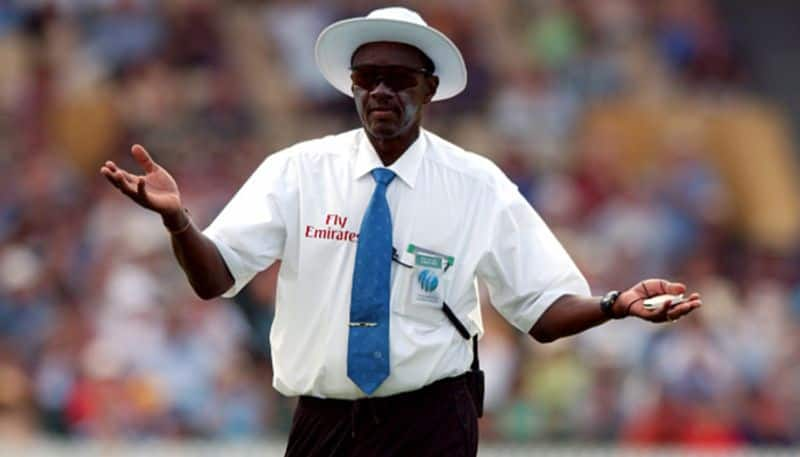 In an exclusive interview with Asianet Newsable, Jayaprakash praised Bucknor, who retired in 2009, for helping him in his international umpiring career and supporting youngsters who wanted to take up umpiring.
Also read: Streets named after Tendulkar, Kohli in Australia
"I have officiated international matches with Steve Bucknor. One thing I can confidently say is, he is not against Indians. Mistakes do happen," Jayaprakash told Asianet Newsable when asked about Bucknor and controversies with Indians.
"Bucknor was criticised and made headlines in India because he gave Sachin Tendulkar out (2003). Also, a lot of things (Monkeygate) happened when he officiated the Sydney Test between India and Australia in 2008," Jayaprakash, who stood in 13 Tess and 38 ODIs, added.
Bucknor officiated in a then world record 128 Tests, and 181 ODIs. His Test milestone was broken by Pakistan's Aleem Dar. Bucknor made his umpiring Test debut in 1989. He stood in five consecutive World Cup finals (1992, 1996, 1999, 2003 and 2007), and he has also officiated in a football World Cup qualifier.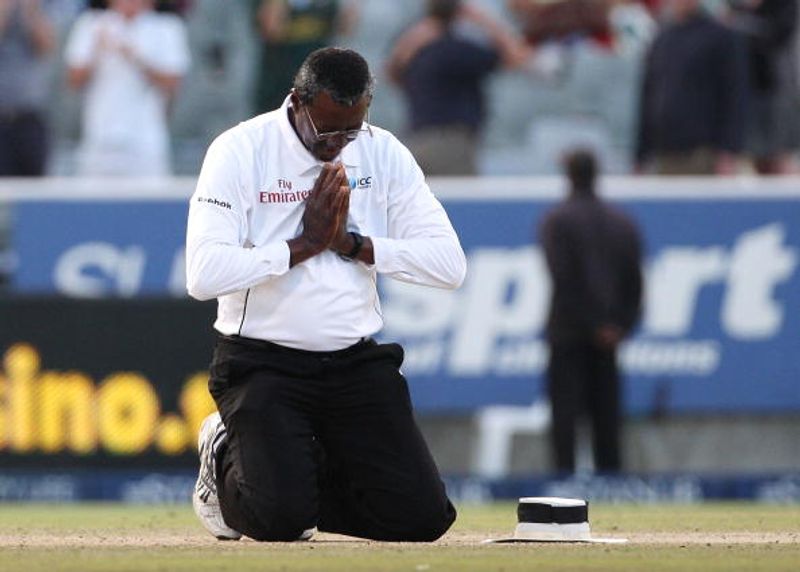 In 2003, Tendulkar shouldered his arms to a delivery from Australian paceman Jason Gillespie and the Master Blaster was hit on his pad. He was shocked when Bucknor raised the finger following an appeal from the Australians. On air, TV commentator Tony Greig called it "a dreadful decision". The ball was going over the stumps, as revealed by the TV replays.
Not only India, the entire cricket world was stunned after witnessing Bucknor's horrendous decisions at the Sydney Cricket Ground (SCG) in 2008.
The current Indian coach Ravi Shastri, who was commentating on that match, had said on air, after one of his shocking decisions, "He (Bucknor) is past his sell-by-date. It is time to retire. ICC cannot go by past reputations". After his poor performance in Sydney and a barrage of criticism, ICC removed him from the next Test in Perth, which India won.
However, Jayaprakash doesn't back such a move of sacking umpires in the middle of the series. Recalling his job interview with the International Cricket Council (ICC) in 2008, Jayaprakash spoke about how the sport's world governing body was impressed with his answer.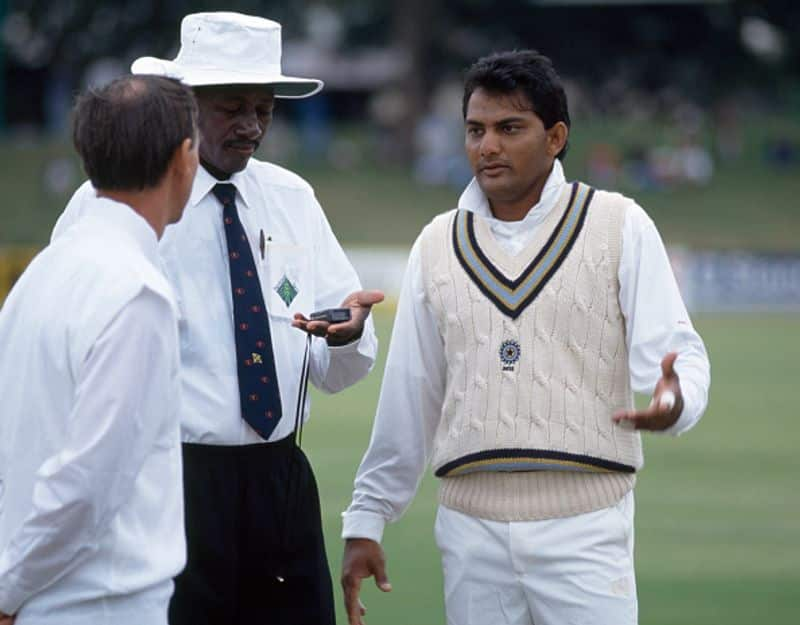 "In 2008, after I quit umpiring, I was called for the umpires' manager (coach) job interview by the ICC. One of the questions asked was 'Do you think an umpire should be sent back (in the middle of the series) if he has had a bad game?'. I told ICC that he should not be removed from umpiring duties. I explained that an umpire works very hard for so many years to get into the ICC panel and sometimes decisions do go wrong. The case is same with Steve Bucknor, he umpired in over 100 Test matches. He could not have been there without being on top of his game," the 70-year-old said.
He also said there was a time when every team wanted Bucknor for matches because he was a top-quality umpire.
"He was a top umpire. Everybody wanted him to officiate. However, during the final stages of his career, he may have got some incorrect decisions. He himself has to say what went wrong with him," Jayaprakash said.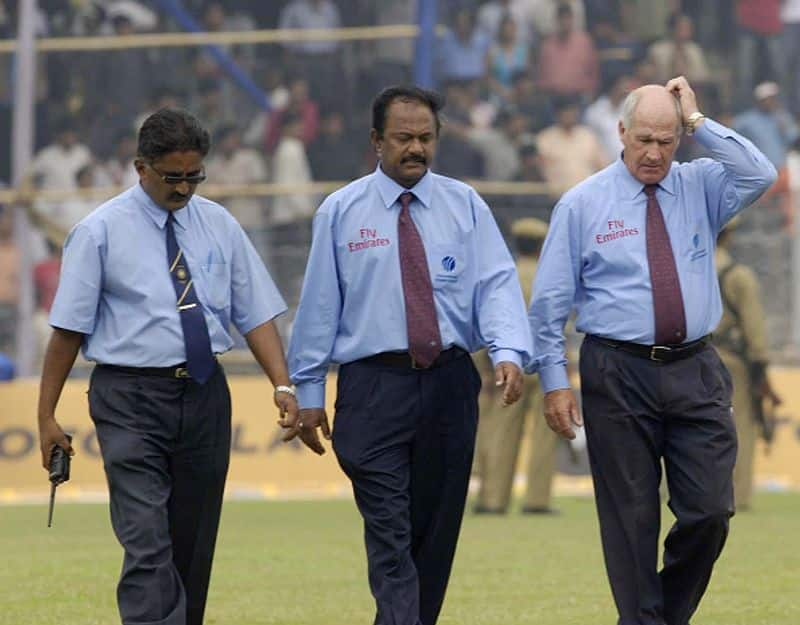 AV Jayaprakash (centre)
Jayaprakash said he had suggested to the ICC on the importance of talking to match officials and addressing their personal problems, if any. 
"It is important for the ICC to take the umpires into confidence, talk to them about their personal issues which may affect their on-field performances. Through this, ICC can make them better umpires," he said.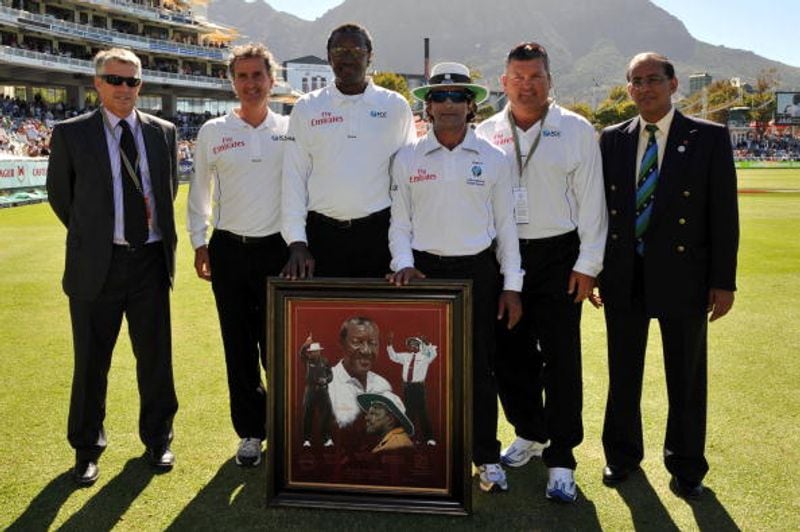 Stating that Bucknor loved to shop a lot, Jayaprakash said he has a lot of respect for him. "Off the field, one thing I noticed was, he (Bucknor) used to shop a lot. I have a lot of respect for him. He was the one who put me on to ICC and backed me. He did this as a recognition of talent, not for friendship. He always wanted good umpires to come up."
Jayaprakash feels umpires are always remembered for bad decisions. "Umpiring is a thankless job. We are remembered for bad decisions. If an umpire is not mentioned in the media then we feel we have done a good job."
Last Updated Jun 17, 2020, 11:56 AM IST