Exclusive: Syed Kirmani walks down memory lane; hails India's 3 'geniuses'
In this exclusive interview with Asianet Newsable, wicketkeeping legend Syed Kirmani turned the clock back to talk about his playing days and keeping to 3 'geniuses' BS Chandrasekhar, EAS Prasanna and Bishan Singh Bedi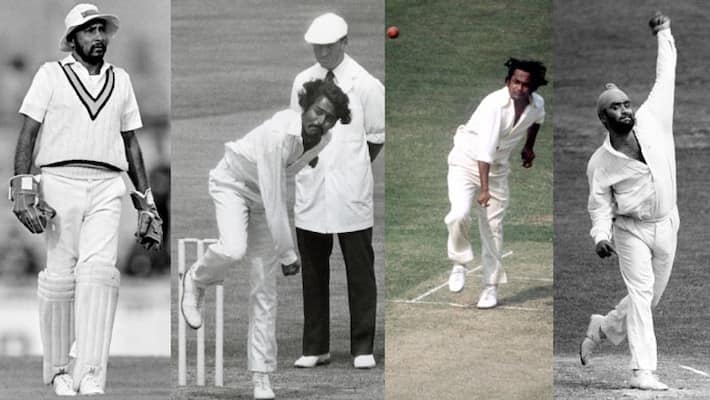 Bengaluru: India's legendary wicketkeeper Syed Kirmani travelled down the memory lane and hailed the "geniuses" who helped him to become the best stumper.
In an exclusive interview with Asianet Newsable, Kirmani recalled the days he kept wickets to "geniuses" EAS Prasanna, BS Chandrasekhar and Bishan Singh Bedi, who were part of India's famous spin quartet.
Also read: Kirmani calls use of saliva 'most unhygienic'
The 70-year-old Kirmani, who played 88 Tests and 49 ODIs between 1976 and 1986, is one of the best wicketkeepers in the world.
Now, spending time with family at his home in Bengaluru amid the coronavirus (COVID-19) lockdown, Kirmani turned the clock back to remember his playing days.
Also read: MS Dhoni best-ever captain, says Kirmani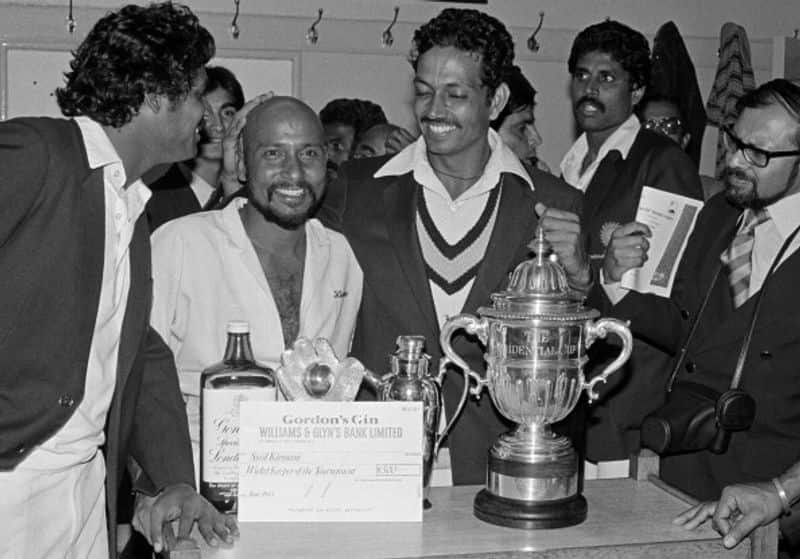 When Alan Knot said 'you are the best, Kiri'; winning 'Silver Glove'
"During the 1975 World Cup, I was the second wicketkeeper to Farokh (Engineer) in the Indian squad. At the time, I don't remember whether it was the 1975 or 1983 World Cup, ICC had hosted an official dinner party for all the teams. There, all wicketkeepers were exchanging pleasantries. I pointed towards Alan Knot (England), Rodney Marsh (Australia), Bob Taylor (England), and Wasim Bari (Pakistan) and said, 'I consider you four guys the best (wicketkeepers) in the world'. New Zealand's Ian Smith too was there as I made this statement. Immediately, Alan Knot stopped me. He went on to say, 'Kiri, thanks for saying what you think of us. Do you know something? A wicketkeeper's ability is judged only when he stands up to the spinners'. Then, he pointed a finger at me and said, 'And you Kiri, had the best (spinners) in the world, in the form of Bishan Singh Bedi, EAS Prasanna and BS Chandrasekhar. We consider you the best'. That was a great compliment for me. Later, I was thrilled to receive the Best Wicketkeeper award in the 1983 World Cup from none other than Godfrey Evans who is considered the greatest wicketkeeper in the world. I received a Silver Glove with a Silver Ball. That picture of me receiving the award is at the entrance of the National Cricket Academy (NCA) in Bengaluru."
Also read: Kirmani waits for Sourav Ganguly's reply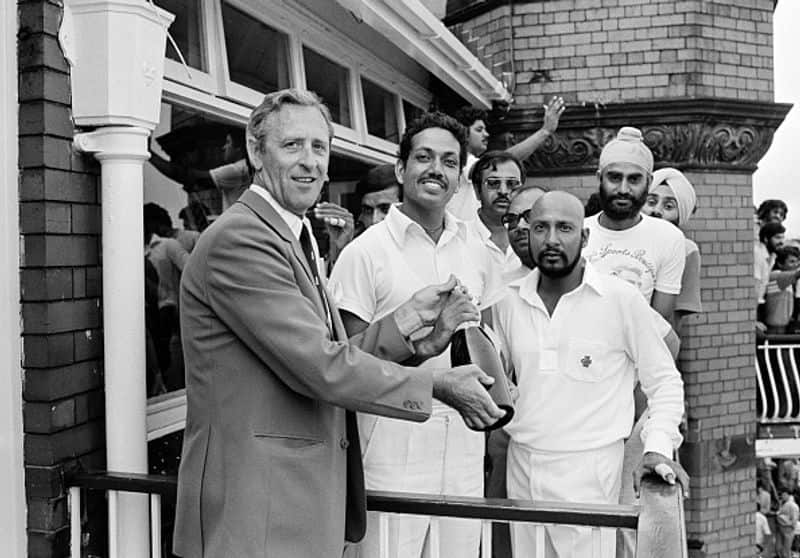 Young boy's journey in Bangalore; wicketkeeping to 3 'geniuses'
"I was very fortunate to have been in Karnataka. When I was in Class 9 or 10, coach Keki Tarapore spotted my talent. He used to pick me up on his scooter from Jayamahal (Bangalore) where we were living in a government quarters. He took me, unofficially, to the Ranji Trophy nets at the RSI ground (Bangalore). That is where I started keeping wickets to Prasanna and Chandrasekhar, who had already played for India. They gave me the wicketkeeping standards. I had to rise to their level of bowling. They are geniuses. And when I played for India, there was another genius, Bishan Singh Bedi. These three geniuses are the best (spinners) in the world till date, as far as I am concerned. Only a wicketkeeper of experience and repute can talk about the spinners and bowlers. I was fortunate to have kept wickets to them."
Also read: Darren Sammy alleges racism in IPL team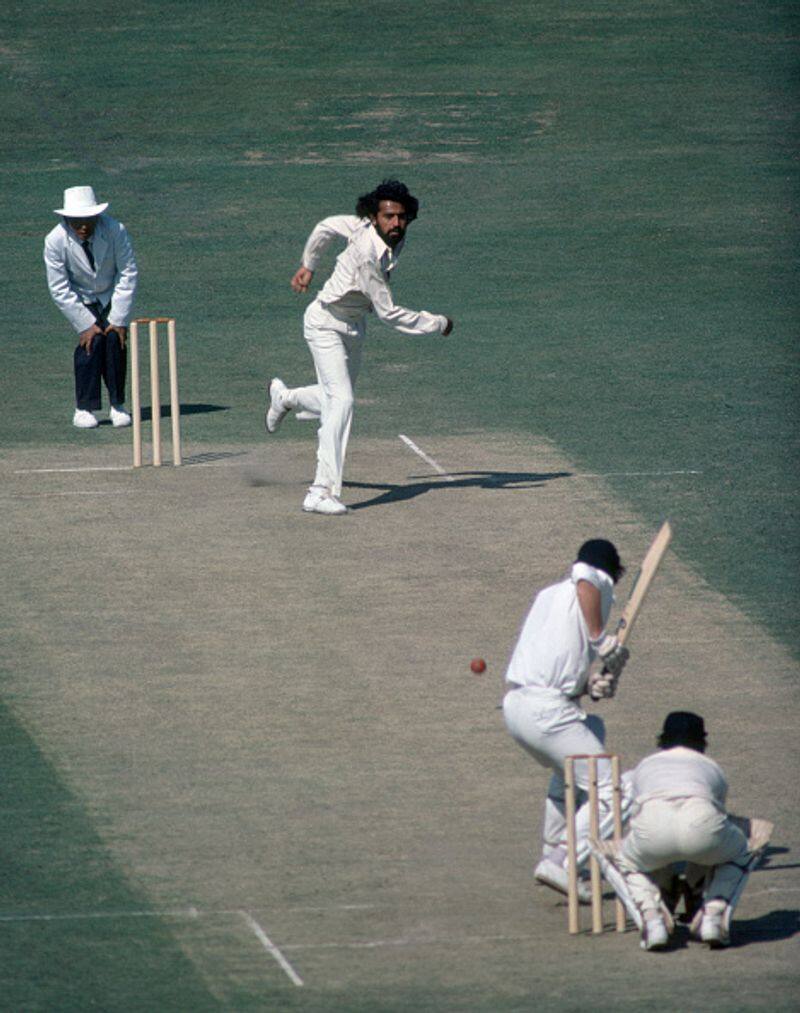 Chandra, the 'fastest spinner' in the world
"Pras, my God, he was such a clever bowler. The art of spin bowling has to be learnt from Prasanna and Bishan Bedi. And, of course, Chandra, nobody can go near him (in terms of his bowling). Nobody will be born like him. Chandra was a freak, the fastest spinner in the world. You will get to read about an incident in my autobiography, when Chandra bowled to Vivian Richards and what the West Indian said."
Coach Keki Tarapore's influence
"I am very fortunate that Keki Tarapore spotted my talent. He was the one who spotted the talents of Brijesh Patel, Rahul Dravid, Anil Kumble, and others in Karnataka."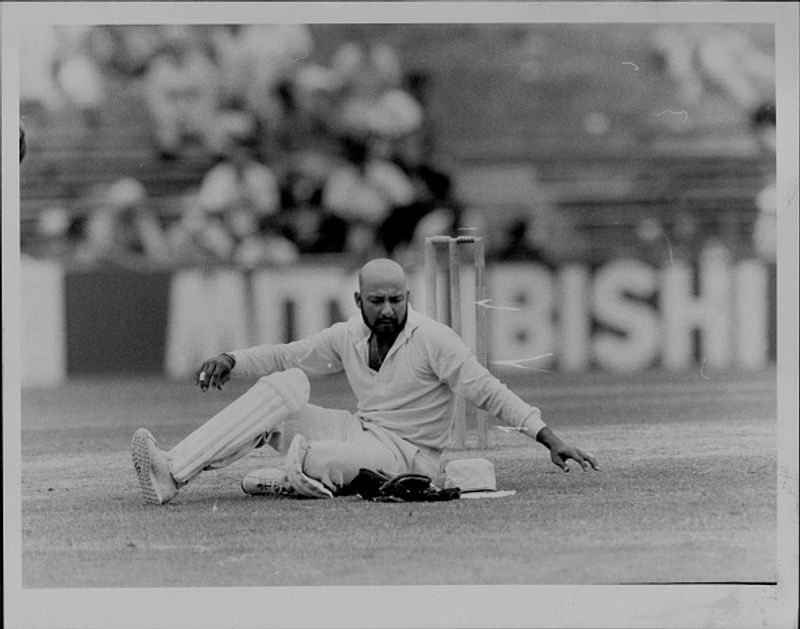 Wearing batting pads to keep wickets
"Those were the days when cricket equipment was not good. There were no helmets. I had to use my big batting pads for wicketkeeping until I came across Alan Knot who cut the batting pads from the knees. Later, cricket equipment manufacturers started making special wicketkeeping pads."
Toughest spinner to keep wickets to
"By far, Chandrasekhar (was the toughest to keep wickets to). He was quick. The movement of his shoulder was very, very quick. He always wore long sleeves. He was outstanding, a freak, a match-winning bowler."
A memorable stumping at Central College ground
"In a match played at the Central College ground in Bangalore, before the M Chinnaswamy Stadium was built, Ramesh Saxena (former India batsman) was batting on a turning track and Chandra was bowling to him. Ramesh Saxena went forward to play a fast legspinner from Chandra. The ball pitched just outside the legstump and he went to defend the ball. He missed it, lost balance, lifted his right foot and I whipped the bails off. I can never forget that stumping that I made off Chandra. I don't know whether a photograph is available of that. The ball turned almost 90 degrees, after pitching outside legstump, I had to go first left and then right. Thanks to God-given reflexes and agility, I got the ball in my glove and whipped the bails off. Outside Karnataka as well, it was very difficult (keeping to Prasanna and Chandra), playing Ranji Trophy matches in Jaipur, Rajasthan. Those days, all were turning tracks in India."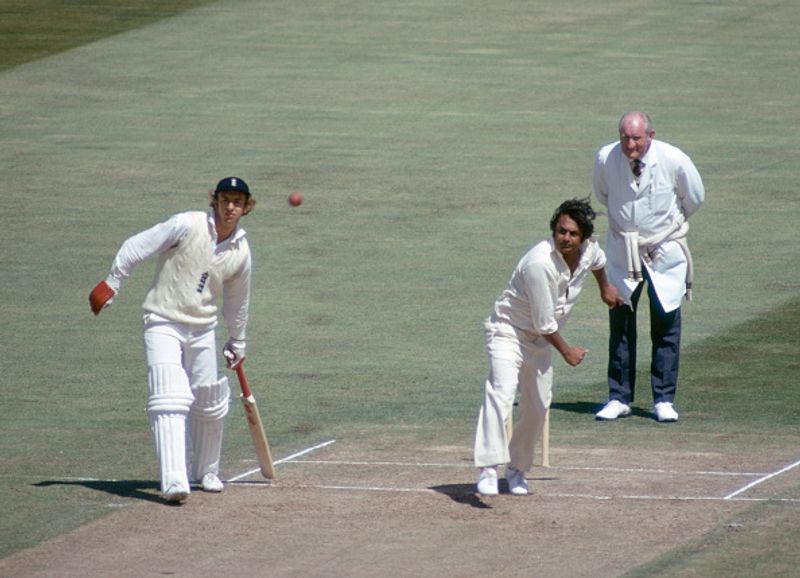 'Learn art of spin bowling from Prasanna and Bedi'
"The art of spin bowling is that you have to confuse the batsmen in the loop and flight before the ball pitches. This is where the batsmen get confused, whether to play on the frontfoot or back. In that process, they are caught napping, either stumped or caught by close-in fielders. You need to learn spin bowling from Prasanna and Bishan Bedi."

Setting up a batsman
"None of the three geniuses ever spoke to me (on setting up a batsman) except for one incident. Playing under Tony Greig's captaincy in 1976-77 tour of India, Roger Tolchard was England's second wicketkeeper. In one of the Tests, Tolchard was stepping out of the crease and was padding every delivery from Prasanna. This was the one and only incident when Pras came to me and said, 'This guy is padding me, Kiri, be careful. I will bowl a faster one, either on the off-side or leg-side, be ready'. And later, as soon as Tolchard took two steps to pad again, Pras bowled a faster one, no spin at all, wider, on the leg-side, and I had to dive. I was lucky to have collected the ball diving and taken the bails off."
Last Updated Jun 9, 2020, 1:18 PM IST