David Gower speaks on IPL; praises India captain Virat Kohli
'I think overall IPL has been very good for cricketers both for the homegrown and the international players. Ever since the games have got shorter from the time of the invention of ODI, fielding has become incredible,' David Gower said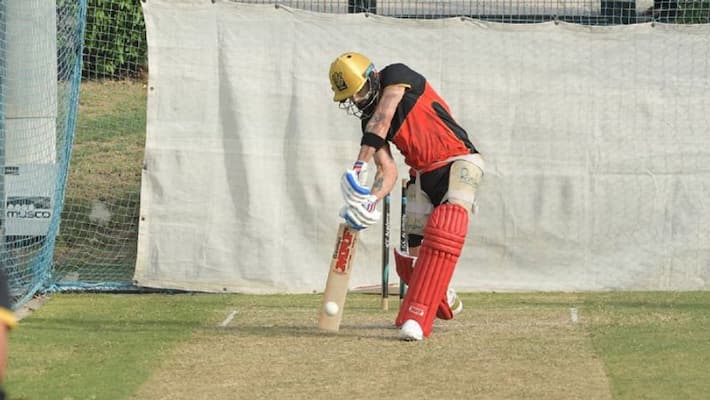 Jaipur: Former England captain David Gower is impressed by the Indian skipper Virat Kohli and his love for Test cricket.
Gower said on SportsTiger's Off-The-Field on YouTube, "Virat Kohli as the leading player of the world calling Test cricket as the toughest and most important form is great PR for the format."
Also read: Virat Kohli's warning ahead of IPL 2020
Gower also picked his best Test XI from the current day players and said, "Ben Stokes and Virat Kohli will be the instant picks and there are no two ways about it."
He also picked Joe Root, Kane Williamson and Steve Smith as a part of the team. "If a current day spinner is to be chosen it would be between Ravichandran Ashwin or Nathan Lyon," he said.
Further, he stated, "If I have to pick a captain for the team it will surely be Virat Kohli, what I like about Virat apart from his talent is his passion and absolute drive. Cricket is still a game where you can be a brilliant individual within the team but too much of individuality can also be harmful but Virat is an extraordinary individual contributing to the team."
Speaking about the IPL, Gower went on to say, "I think overall IPL has been very good for cricketers both for the homegrown and the international players. Ever since the games have got shorter from the time of the invention of ODI, fielding has become incredible. I think T20 has changed a lot since the first days of IPL when IPL was taking some of the great players from around the world at the end of their career. But now, one wants the young players. I feel it is a very good training ground for players."
He though opined that IPL isn't going to make you a great Test player but the best players in IPL make a huge amount of money. He said, "Kieron Pollard is one of the world's best T20 players but he knows as well as I do that he cannot play Test cricket, he isn't good enough to play Test cricket."
On being asked about his experience of playing in India and Australia against a packed house, Gower went down the memory lane and said, "In 1980 it was the Jubilee Test match in Mumbai and in those days stadiums for Test matches used to be full. You would have 50,000 people shouting for India, urging India on. I have always said to people whether you're going to India or Melbourne it's a different experience, for instance the traditional Boxing Day test match in Melbourne which is normally when the Ashes are played in Australia, it'll be 80-90,000 people and of those 79, 990 people were on Australia's side so you're playing to that."
"The test is this if you walk out in any of those cricket grounds away from home and you know the crowd is on the side of the opposition if you react well to that if you think it as a great challenge and that I am going to show them then you're doing the right job," he added.
Last Updated Sep 1, 2020, 3:53 PM IST