BCCI rejects HCA's appeal, World Cup schedule stands unchanged
The Board of Control for Cricket in India (BCCI) has maintained its stance on the World Cup schedule, rejecting the appeal from the Hyderabad Cricket Association (HCA) to alter the arrangement.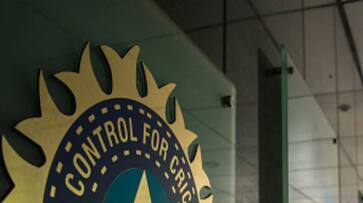 The Board of Control for Cricket in India (BCCI) has communicated to the Hyderabad Cricket Association (HCA) that altering the World Cup schedule at this late stage is not feasible. Consequently, the HCA has agreed to adhere to the existing program, which mandates hosting consecutive matches on October 9 and 10 at Hyderabad's Uppal Stadium.
Durga Prasad, a member of the team appointed by Supreme Court administrator L Nageswara Rao, conveyed, "Discussions with the BCCI have taken place, and they have indicated that modifying the schedule is not practical now. Hence, we have agreed to cooperate." Prasad detailed that HCA officials engaged in a comprehensive discussion with Hemang Amin, BCCI's acting CEO, regarding preparations for the matches.
"We understand that Mr. Rajeev Shukla, BCCI's vice-president, has already issued a statement. We are aware that making last-minute changes is challenging, and we are working towards arranging the matches smoothly. We have consulted with the city's police commissioner, who has assured us of full support," the HCA official added.
Hyderabad has been assigned back-to-back matches for the World Cup on October 9 and 10. The HCA administration expressed reservations about this arrangement due to security concerns.
Also Read: Ajit Agarkar rules out Shikhar Dhawan's comeback; Ishan Kishan considered as backup opener for Rohit and Gill
On October 9, New Zealand is scheduled to play against The Netherlands, followed by a match between Pakistan and Sri Lanka on October 10. Both matches are set to be day/night fixtures. Prasad noted, "We had anticipated that Sri Lanka and Pakistan would want to practice at the Uppal Stadium itself, but the schedule doesn't allow for that. However, alternate practice facilities can be arranged. We will set this up at the Gymkhana ground." Prasad, a former senior police officer of Andhra Pradesh, shared these details.
While it's unusual for the same venue to host back-to-back World Cup games, the HCA official expressed determination to ensure smooth matches, despite the proximity of the games, hoping that the turnout wouldn't be adversely affected.
Across the country, twelve cities are hosting the matches, with Ahmedabad holding the inaugural match and the final on October 5 and November 19, respectively.
Also Read: Ganguly's perspective on India's No. 4 dilemma; Kohli, Iyer, and Rahul can all bat at No. 4
Last Updated Aug 22, 2023, 3:17 PM IST