BCCI's SOP on training at NCA: Rahul Dravid part of COVID Task Force; here are dos and don'ts
What are the dos and don'ts for resumption of training at the National Cricket Academy (NCA)? Here they are. Also, Rahul Dravid will be part of the COVID Task Force. The BCCI issued a 100-page document listing out the guidelines to resume cricket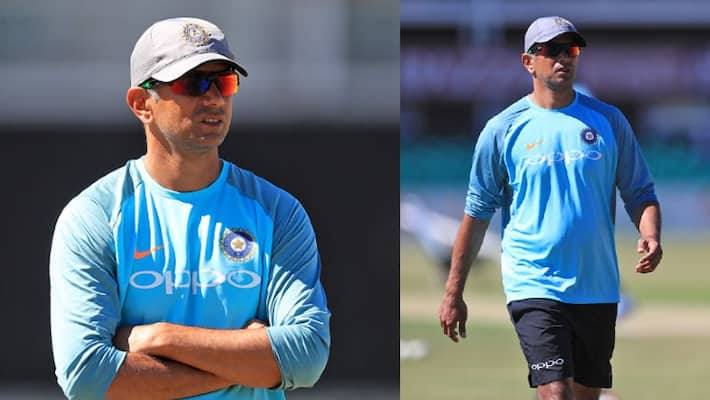 Bengaluru: The Board of Control for Cricket in India (BCCI) has issued 'return to training guidelines' for players who will train the National Cricket Academy (NCA) in Bengaluru. The Indian cricket board will set up a 'COVID Task Force' at NCA which will include batting legend Rahul Dravid.
Also read: When Rahul Dravid saw 220kmph deliveries
A 100-page 'Guidelines for Resumption of Domestic Cricket Activities' document has been sent to all state cricket associations by the BCCI. Asianet Newsable is in possession of this document, which lists out dos and don'ts for players to resume training at the NCA located in the M Chinnaswamy Stadium premises.
Also read: Exclusive - From sleeping in graveyard to Team India, Raghu's incredible story
Dravid, who is the NCA's head of cricket, along with AGM, cricket operations, BCCI, and others will be part of the 'COVID Task Force', the BCCI has said in the document.
As per the BCCI's Standard Operating Procedures (SOP), each player who will train at the NCA will have to sign a 'pre-training questionnaire'. Also, players and staff will have to undergo compulsory COVID-19 tests. All have to install the Aarogya Setu app. These SOPs will apply to the Virat Kohli-led Indian team if they train at the NCA.
Also read: Two-part exclusive interview with Daryl Harper
Here are major things to know about BCCI's SOP for resumption of training at the NCA. These are issued by the BCCI under 'NCA - Return to training guidelines'.
'COVID Task Force'
A COVID Task Force shall be constituted at NCA, Bengaluru, to guide and monitor all trainees and staff within the centre. The chairperson of the task force is responsible for the overall implementation of the protocol outlined in the
SOP.
The members of the Taskforce will be selected by the chairperson of the Taskforce.
Members of the COVID Task Force include
• Head, Cricket, National Cricket Academy
• AGM, Cricket Operations, BCCI
• Head physiotherapist of the Academy
• Security and facilities head
• Medical officer- on-call basis
• Hygiene officer
• Infection control nurse – on-call basis
This SOP applies to the NCA wherein players may undertake sports activities, including training. Resumption of activities shall be allowed in a phased manner as per Government guidelines.
This SOP covers all stakeholders active at the centres including
• All Players
• All technical and non-technical support staff involved in training activities
• All administrative staff at the training centre
• Facility management staff
Preliminary precautionary measures to be taken.
Screening: All the Players and staff including administrative staff of NCA shall be tested for COVID-19 (RT-PCR test) to detect the possibility of COVID 19 infection before the resumption of training. All the players and staff including administrative staff of NCA will need to fill out the Pre-Training Questionnaire based on the timelines set by the Medical Officer
Athletes/staff to undergo compulsory COVID-19 testing
Dos
Educate oneself of precautionary measures
Change at respective rooms before and after training
Practice hand hygiene at regular intervals
Maintain distance of minimum 2 metres from other individuals at all times and at all places
Immediately inform medical personnel if experiencing any illness and avoid training
Use face masks at all times except during training
Exit training facility as soon as training ends
Use Aarogya Setu app
Don'ts
Share any personal equipment or utility like water bottle, towel etc.
Engage in any form of physical contact like handshake, high-five, hugs etc.
Socialize before or after training with other players/ staff
Touch face or mouth while handling shared sports equipment
Last Updated Aug 3, 2020, 4:10 PM IST