Shortage of protective gear to fight COVID-19, Bengal doctors complain
West Bengal doctors fighting coronavirus complained of protective gear shortage as they are given raincoats instead of hazmat suits or PPE to battle against coronavirus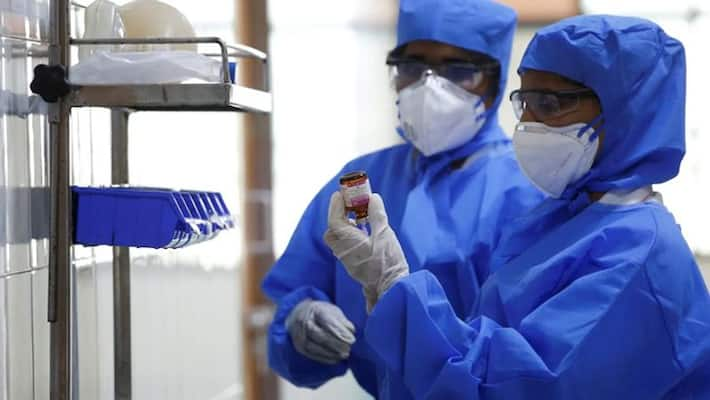 Kolkata: At least 28 healthcare workers have tested positive for coronavirus across India, and many more are in quarantine as the outcry about lack of protective gears from the medical community of India grows louder.
Doctors in Kolkata Medical College and Hospital (MCH) and the Beleghata ID (Infectious Disease) Hospital, are disappointed with the allotment of plastic raincoats in the name of hazmat suits.
As the number of coronavirus cases increase with each passing day, safety of health workers in the frontlines is becoming a cause of concern for the state as well as the central government.
The state health department is facing a shortage of gloves, masks and other personal protective equipment (PPE) for doctors and healthcare workers, according to a report by Times of India. To meet the increase in demands, the hospitals have started arming them with raincoats instead of sophisticated PPE kits or hazmat suits.
Reuters reported on March 31 that junior doctors at Kolkata's Covid-19 treatment facility, Beliaghata Infectious Disease Hospital, had been given plastic raincoats to examine patients.
According to Huffington Post, on Wednesday night, Indranil Khan, an oncologist, who has embarrassed the West Bengal government over the shortage of protective gear for doctors responding to the coronavirus outbreak, was stuck at a police station in a suburb of Kolkata, pleading with the police to return his mobile phone.
It had been close to 12 hours since the Kolkata high court had directed the police to return Khan's mobile phone to him, and he got it back only by midnight, after another 12 hours.
According to some virologists, plastic raincoats can provide protection against viruses in case the raincoat covers the neck and upper portion of the shoulder completely.
However, conventional raincoats do not provide such protection and the virologists suggest that if used while treating a COVID-19 patient, the raincoats should be discarded after 4-5 hours of usage.
 
Last Updated Apr 3, 2020, 1:05 PM IST