Man dies of illness, but body found crushed under a car
The story looks quite inspired from the movies like the Jayasurya starrer Aamayum Muyalum and Hindi film Malamaal Weekly directed by Priyadarshan
In the village of Tenali in Andhra Pradesh a family did the unthinkable to the dead body of their own family member
It in the end turned out to be a scam to claim an insurance money of Rs 10 lakh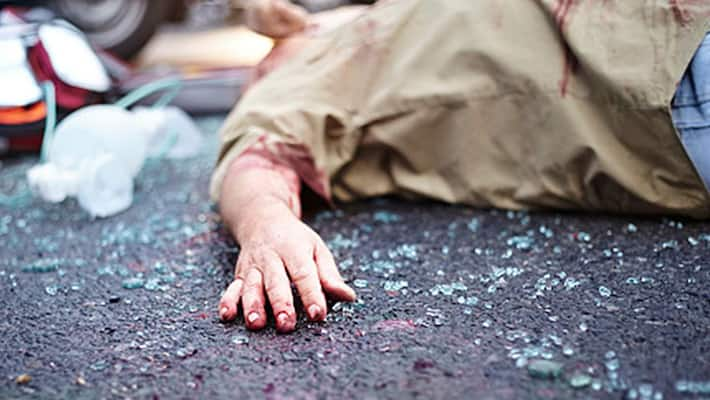 People have heard of mourning a dead person, but in the village of Tenali in Andhra Pradesh a family did the unthinkable. 56-year-old Ramavath Katna Nayak's ill health caused his death, and to his family he became an opportunity.
Perhaps taking inspiration from the movies like the Jayasurya starrer Aamayum Muyalum and Hindi film Malamaal Weekly directed by Priyadarshan, his family hatched a plan on how to get the insurance money in his name. He had filed for a policy of Rs 10 lakh the previous month and so the kin decided to make it look like an accident so as to claim the money.
To make it look like an accident they had Nayak's dead body run over by a vehicle to project it to look like an accident. The incident happened on Pedaravuru-Chinaparimi Donka road.
Two of his sons-in-law, his wife and another relative brought the body in an auto and a car followed them. After reaching an isolated spot, they threw the body on the road and crushed it by the car and fled the spot.
Villagers in the surrounding area found the body in that crushed condition and informed the police. The accident site was enough to give away the crime that the relatives had committed. Unlike where an accident happens, the area bore no blood marks nor did the body have any injuries if a car would have run over a person.
The police traced the incident to his relatives who on investigation confessed their scam to claim the insurance company. Cases will be booked on the wife and relatives of the deceased Katna Nayak based on the report, the police said.
Last Updated Mar 31, 2018, 6:50 PM IST