Andhra Pradesh: Veteran actor Balakrishna claims he did not abuse PM Modi at Chandrababu Naidu's hunger strike
The Hindupur MLA and actor Nandamuri Balakrishna was on fire when he decided to voice out his frustration against the Indian Prime Minister Narendra Modi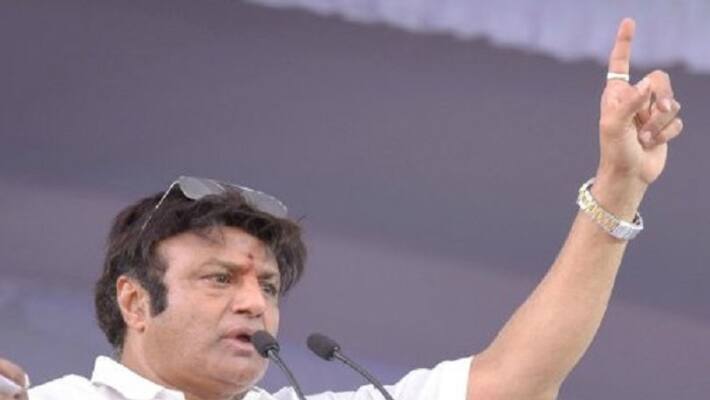 The Hindupur MLA and actor Nandamuri Balakrishna was on fire when he decided to voice out his frustration against the Indian Prime Minister Narendra Modi. The actor-turned-politician chose to make bold comments against the PM during Chandrababu Naidu's 'Dharma Porata Deeksha' Hunger Protest demanding Andhra Pradesh a special status.
Going on a rant, Balayya used Hindi lines to abuse Modi lest his message goes unheard. He took a dig at Modi by commenting on his personal life and even warned him that the Telangites wouldn't live by his rules like the Gujaratis. He even went on to call Modi as 'Gaddar' and 'Namak Haraam' as he has turned a deaf ear to the problems of the common people and has challenged him that he wouldn't win a single seat from the state. Balayya also accused Modi of creating a divide between the Northern and Sothern states.
The surprise, however, is the fact that Naidu was a silent spectator to this verbal bashing. The CM did not intervene nor admonish his brother-in-law but stood amused at the unparliamentary language that was being used to address the PM. The untamed behaviour was left unchecked by Naidu, who sang praises of Modi till the other day and this behaviour for a person holding a seat of power was disappointing.
Two days and three registered police complaints later, Balayya who went to the extent of calling Modi a 'hijra' said that he hadn't used 'unparliamentary language' and was only expressing the anguish of his people. He mentioned that he could speak Hindi fluently so there was no chance of going wrong with his words.
The CM's silence still stands questioned as a veteran like Naidu should have known how to keep his brother-in-law in check or at least should have minced his words.
Last Updated Apr 23, 2018, 4:45 PM IST