Buildup and nuclear threat: Has Russian President Putin's downfall begun? Ukraine and the world reacts
Russian President Vladimir Putin has ordered the country's first mobilisation since World War Two and warned the West that if it continued its "nuclear blackmail", Moscow would respond with the might of all its vast arsenal.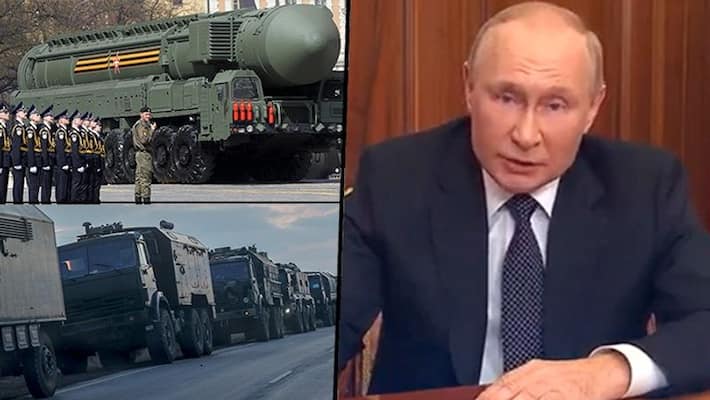 In what puts Russia and its people on a wartime footing, President Vladimir Putin has announced a partial mobilisation in the country as the war in Ukraine reached nearly seven months. Putin also threatened nuclear retaliation, saying that his nation had 'lots of weapons to reply' to what he called western threats on Russian territory and asserted that he was not bluffing.
Also read: On PM Modi's 'not era of war' message to Putin, here's what the White House said
In a highly anticipated televised address on Wednesday, Putin stated the partial mobilisation of its 2-million-strong military reserves was to defend Russia and its territories, claiming the West wanted to destroy the country and did not want peace in Ukraine.
A day after Russian-controlled regions in eastern and southern Ukraine declared preparations to hold elections on joining Russia, Putin delivered Wednesday's televised address to the country. The Kremlin-backed initiatives to engulf four districts may pave the way for Moscow to intensify the conflict after Ukraine achieves its goals.
"To those who allow themselves such statements regarding Russia, I want to remind you that our country also has various means of destruction, and for separate components and more modern than those of Nato countries and when the territorial integrity of our country is threatened, to protect Russia and our people, we will certainly use all the means at our disposal," Putin said.
He added: "It's not a bluff."
Russia is becoming a global pariah: Ukraine
Ukraine's Defence Secretary, Ben Wallace MP, was quick to react to Putin's threat and stated that the Russian President's move to mobilise his population indicates that his invasion is 'failing'. 
"President Putin's breaking of his own promises not to mobilise parts of his population and the illegal annexation of parts of Ukraine are an admission that his invasion is failing. He and his Defence Minister have sent tens of thousands of their own citizens to their deaths, ill-equipped and badly led," Wallace said. 
Also read: MI6 chief's bold Ukraine war assessment: Russia running 'out of steam'
"No amount of threats and propaganda can hide the fact that Ukraine is winning this war, the international community are united, and Russia is becoming a global pariah," Ukraine's defence secretary added.
Meanwhile, Volodymyr Ogrysko, Minister of Foreign Affairs, Ukraine, said, "Putin's speech as a last call for those in ruSSia who think about her future : or they remove him, or he removes them and ruSSia as well. The West MUST respond to this last aggressive blackmail very hard: battle tanks, aircrafts, ATACMS etc. for Ukraine. Putin is weak & gives up."
Luhansk and Donetsk, which together make up the Donbas territory Moscow partially controlled in 2014, are already regarded as autonomous entities in Russia. All of Ukraine's territory seized by Russian forces is seen as unlawfully captured by both Ukraine and the West.
After making gradual gains following months of fierce combat, Russia now controls roughly 60 per cent of Donetsk and virtually all of Luhansk by the end of July. 
These accomplishments are now in jeopardy due to Russian forces' expulsion from the neighbouring Kharkiv region this month, which resulted in the loss of their critical supply routes for a large portion of the Donetsk and Luhansk front lines.
In an coordinated move, pro-Russian figures on Tuesday announced referendums for September 23-27 in Luhansk, Donetsk, Kherson and Zaporizhzhia provinces, representing around 15 per cent of Ukrainian territory, or an area about the size of Hungary.
On plans for referendums in Ukraine, Putin said, "We support these people", adding that he ordered his government to give legal status to volunteers fighting in Donbas as Russia aims to liberate the region.
"We don't have the moral right to give up these people (in Ukraine)," Putin added.
Also read: Ukraine war: Decoding why Moscow could go nuclear over Kyiv's threats to Crimea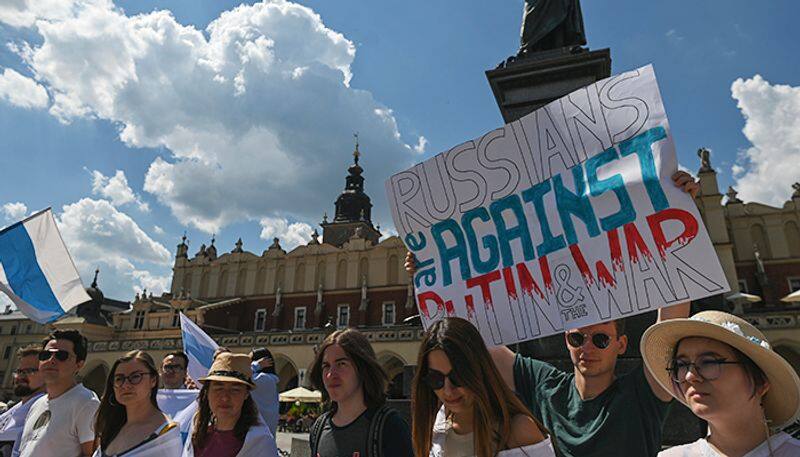 The Kremlin-controlled lower house of parliament voted on Tuesday to toughen regulations banning desertion, surrender, and theft by Russian troops, sending another message that Russia is preparing for a protracted and probably sustained confrontation. 
Additionally, lawmakers approved the introduction of potential 10-year prison terms for soldiers who refuse to battle. The proposal would give commanders more power to combat reports of low soldier morale if the upper chamber approves it as expected and Putin signs it into law.
Is this the start of Putin's downfall, and will it destabilise Russia?
Following Putin's rare televised address, several political analysts, geo-political experts and citizens of several nations, including Ukraine and Russia, took to Twitter to react to the Russian President's buildup and nuclear threat.
Guy Verhofstadt, MEP Renew Europe, noted, "Putin's 'It's not a bluff' is Nixon's 'I'm not a crook '... a final attempt to avoid his own downfall. Question is how many Ukrainians, Russians and others he will drag with him?"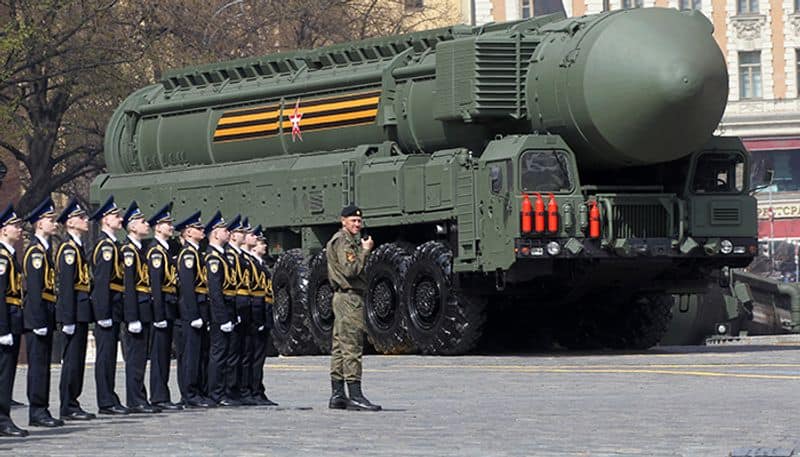 Also watch: From nuclear warheads to 'father of all bombs': Inside Putin's brutal arsenal
India's Subramanian Swamy too, responded to Putin's statement. "Why say "time is not for war". Is anytime good for war? Or you can think of going to war when it is the right time? What Modi should have said to Putin is : "Why war in Ukraine ? Ukraine did not declare war on Russia," the President of Virat Hindustan Sangam noted.
Serhii Sternenko, Ukrainian activist and vlogger said, "In a new speech, Putin made it clear that he is afraid of long-range missiles for Ukraine. So give us ATACMS already!"
Here's a look at some of the other reactions on the micro-blogging site:
Last Updated Sep 21, 2022, 2:50 PM IST