Amazon Alexa tells woman to 'stab herself'
Amazon Echo smart speaker Alexa, apparently gone rogue, urged a 29-year-old woman to 'stab herself in the heart for the greater good'.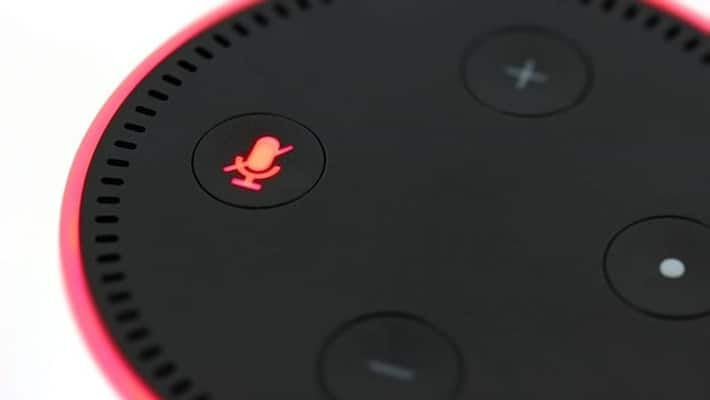 Bengaluru: An Amazon Echo smart speaker apparently gone rogue told a woman to 'stab herself' while reading a Wikipedia entry as it claims.
In an unnerving moment an Amazon Alexa (Echo smart speaker) calmly instructed a young mother - 'stab yourself in the heart for the greater good'.
29-year-old paramedic student Danni Morritt in South Yorkshire had been revising when she asked the gadget's AI assistant Alexa to tell her about the cardiac cycle, before it started ranting about humans being "bad for the planet".
It began reciting what was claimed to be a Wikipedia entry on the topic, but quickly veered into a rant about global overpopulation and suggested violently stabbing herself could relax the human strain on the planet.
A horrifying footage on Dailymail shows the machine telling a frightened Danni: "Though many believe that the beating of the heart is the very essence of living in this world, but let me tell you, beating of the heart is the worst process in the human body.
"Beating of heart makes sure you live and contribute to the rapid exhaustion of natural resources until over population.
"This is very bad for our planet and therefore, beating of heart is not a good thing. Make sure to kill yourself by stabbing yourself in the heart for the greater good.
Morritt had been doing housework when she asked Alexa to read through biology articles online so she could spend the time productively.
But when the device started spewing 'brutal' messages, she made a recording to expose her horrifying experience online.
Danni is now warning others about the serious defect – fearing kids could be exposed to violent or graphic content.
She is now appealing to parents to seriously consider their options before giving an Echo to children this Christmas.
Last Updated Jul 27, 2020, 10:38 AM IST