Kolkata neighbourhood video is the remembrance of Italy's lockdown
Kolkata reminds us of the viral video from Italy.
In this lockdown situation where the people from neighbourhood from Italy were singing.
Kolkata's neighbourhood revisits nostalgia through ranbidnrasangeet.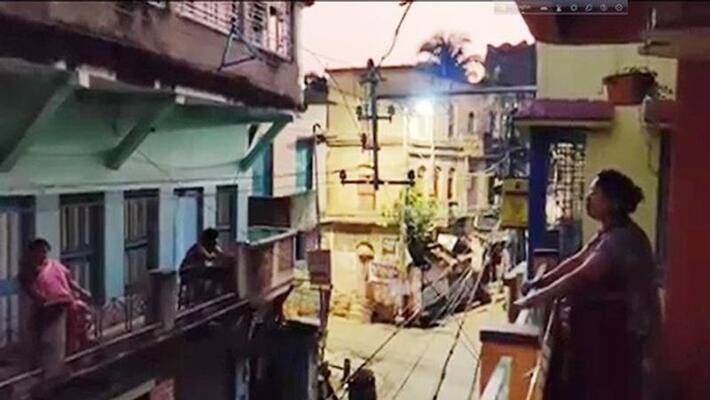 Kolkata is not the same anymore as it was more than a couple of weeks ago. The charm of the city has gone missing due to Coronavirus outbreak in India. The city which is known for it's rich culture. And which the new generation is almost about to leave behind. But it seems Kolkata can never cease to amaze us. Amid lockdown a neighbourhood sings Aguner poroshmoni. The video brought back the culture again.
Read more:Coronavirus outbreak: West Bengal reports another COVID-19 death, India toll rises to 28
Read more:Tree houses: New solution for self-isolation in West Bengal during coronavirus lockdown
The video went viral on Facebook. An area which looks almost like North Kolkata, the locals of this area singing Aguner Poroshmoni and exchanging tune from one verandah to another. When it comes to Rabindra Sangeet, one cannot beat bengalis, and the video is the proof of it. 
Read more:Coronavirus: West Bengal reports first case of deadly virus
The video reminds netizens the circumstances of Italy. When the video from Italy went viral on social mdeia. After that everyone was discussing how saddening yet cheering the situation in Italy was. Now other people can say the same thing for Kolkata as well. Not just one neighbourhood, a video from Anglo Indian community of Kolkata's went viral a couple of days ago. 
 
Last Updated Mar 30, 2020, 8:24 PM IST