Tree houses: New solution for self-isolation in West Bengal during coronavirus lockdown
Seven villagers from Purulia village in West Bengal have been advised to remain in self-isolation for 14 days due to coronavirus scare. But with no means to self-isolate, the villagers came up with an innovative idea and made tree houses.
Indians are gradually getting accustomed to the nationwide lockdown to keep coronavirus at bay. However, there are many, who have displayed blatant attitude and neglected government advorisies. Amid coronavirus outbreak, a remote village in West Bengal, Purulia, has shown fellow countrymen that if there is a will, there is a way too.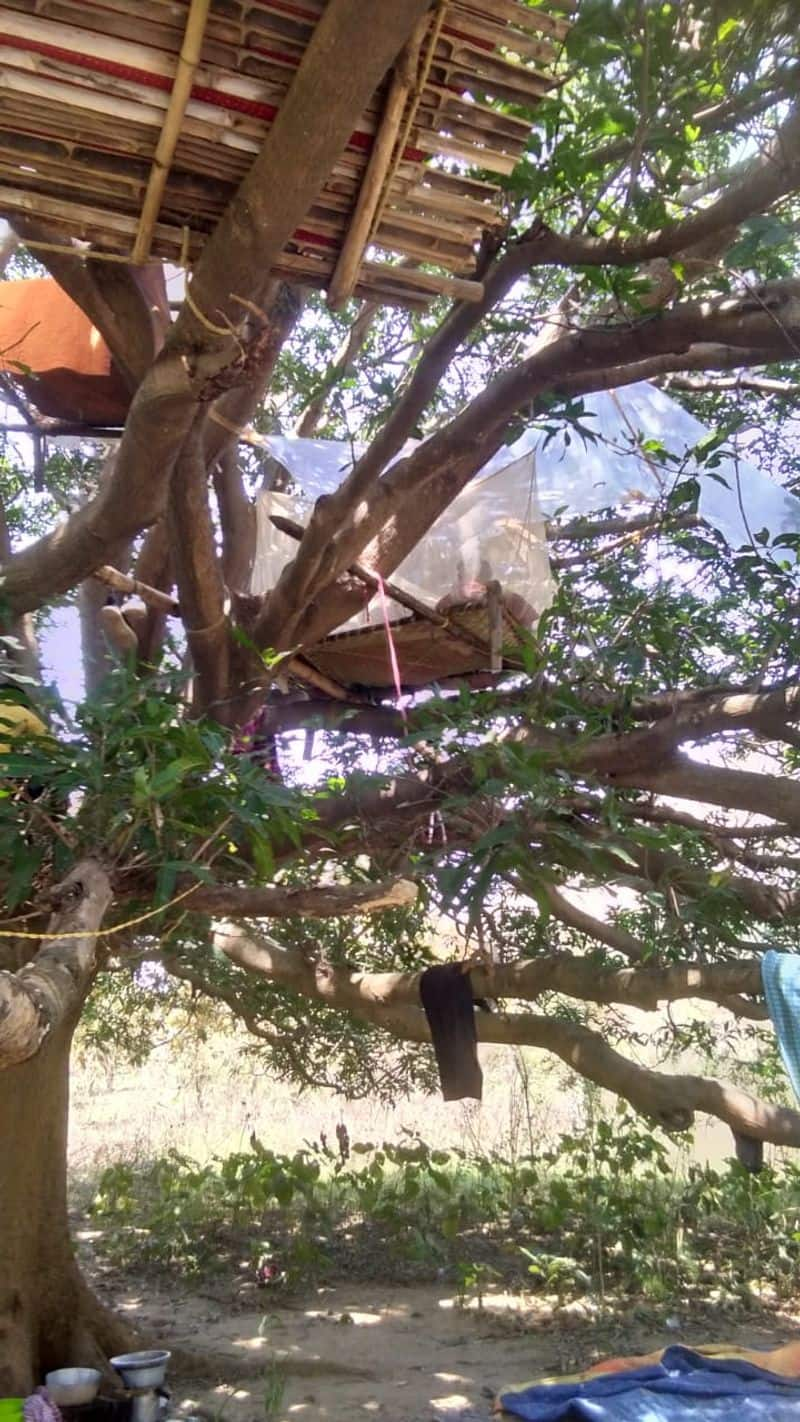 Few months ago, seven young men of Purulia went to Chennai as daily wage workers. Amid coronavirus lockdown, they tried to return to their village by train as soon as possible. But, they were stuck at Kharagpur Railway Station, as India all of a sudden was locked down.
They managed to reach the village by car. But the villagers told them to contact the police before entering the village. The seven men reported to the local police station and then went to the local hospital. As none of them were showing any COVID-19 symptoms, the doctors told them to remain in self isolation for the next 14 days.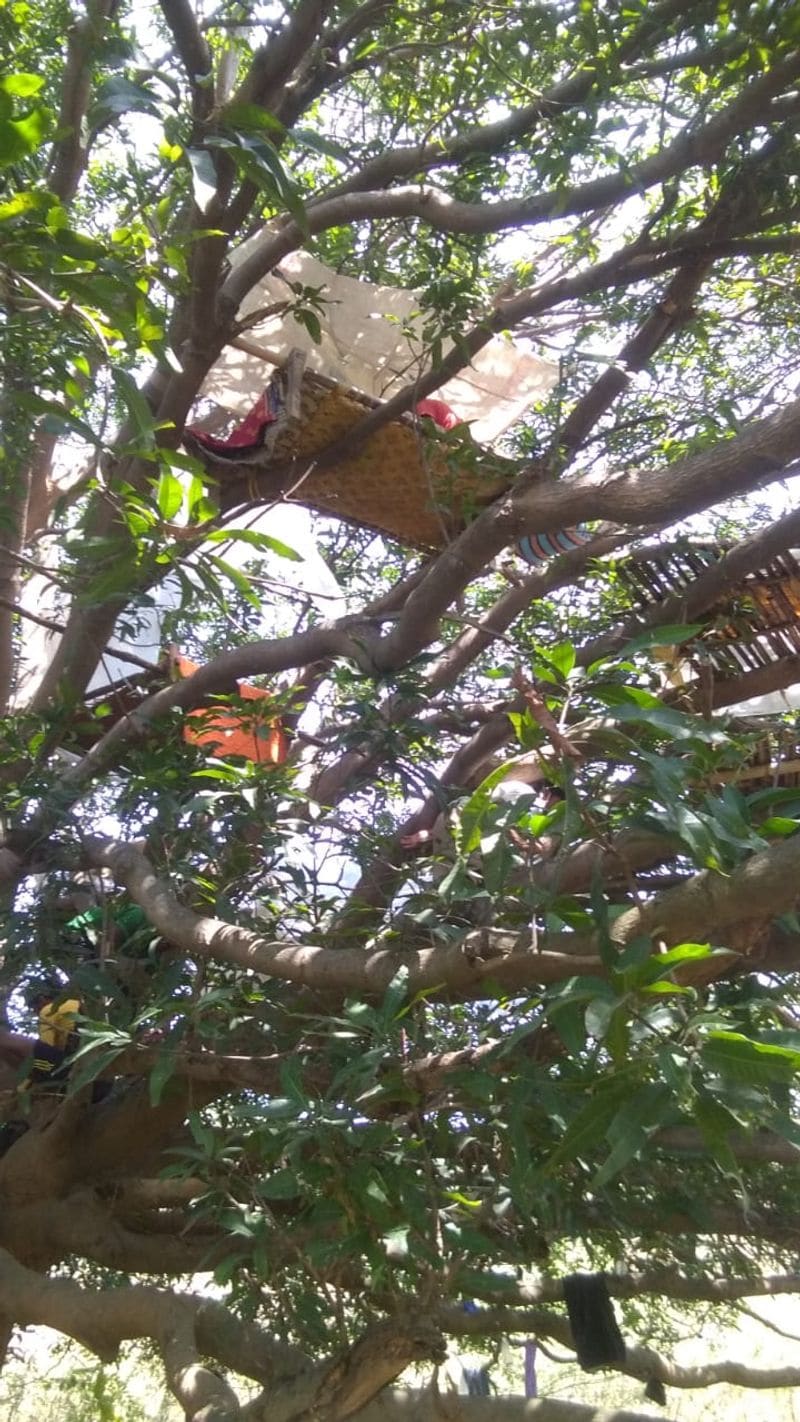 It was nearly impossible to arrange separate rooms for 7 villagers in a poor and remote village like Vangidi. So, the villagers came up with an innovative idea. During the crop season, villagers used to guard the fields by setting up a 'Macha' (wooden or bamboo platform ) high on the tree branches.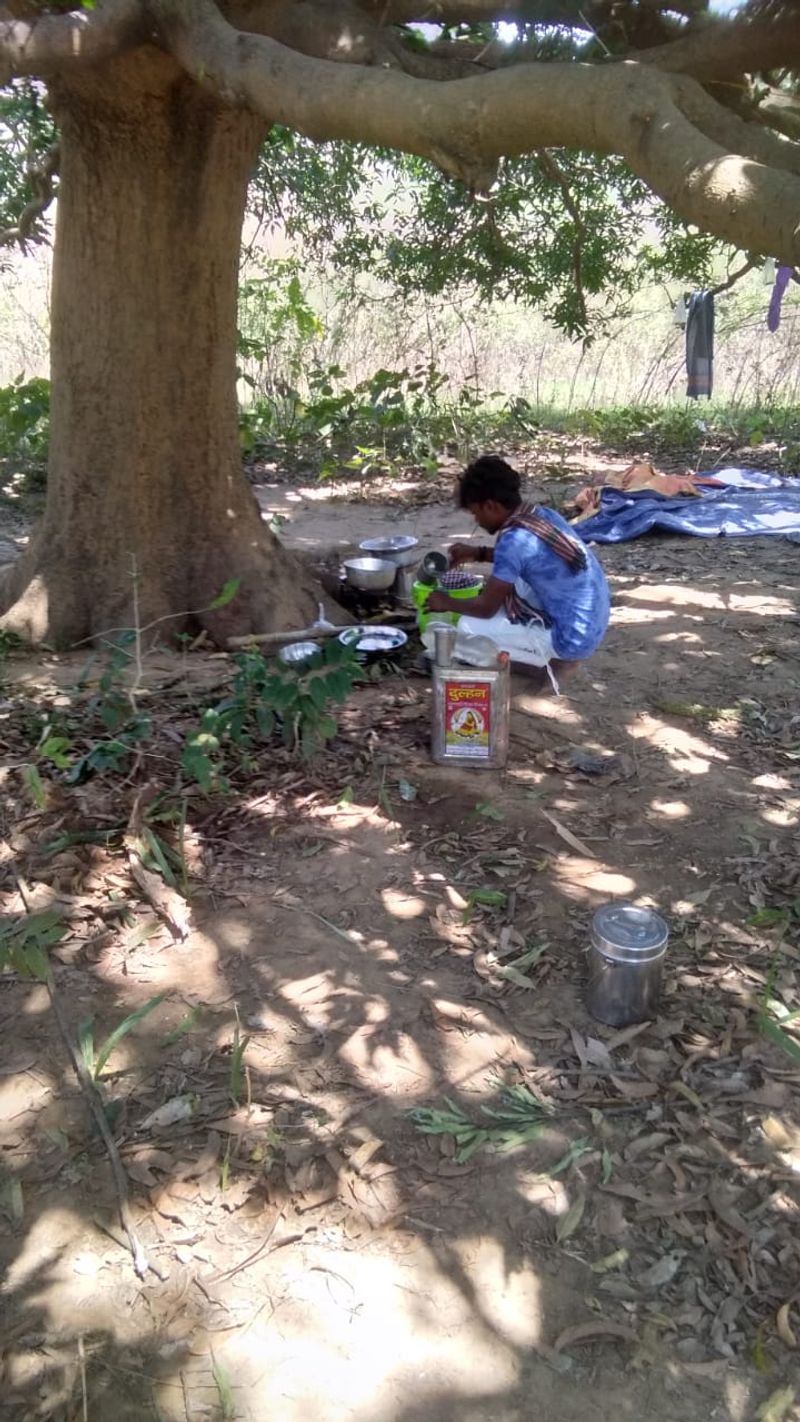 Now Vangidi villagers set up seven such 'Machas' for those seven young men on seven separate trees within the village. Separate cooking and bathing arrangements have been made for those under self-isolation. All of them come down from their tree houses, cook and have their food and climb up again.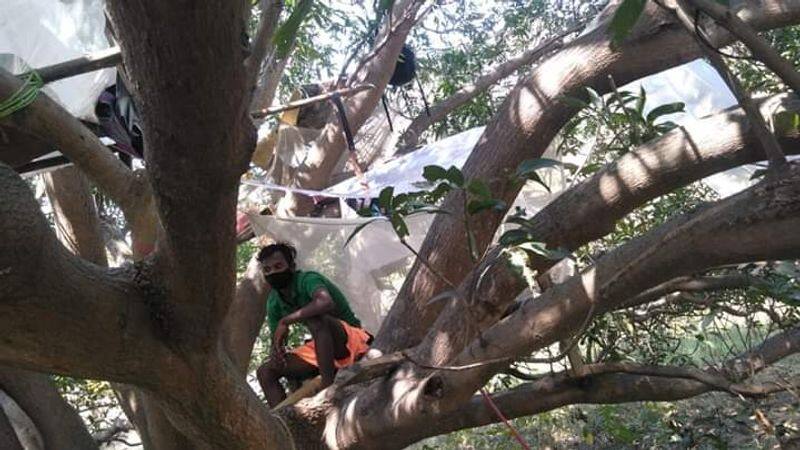 Bijay Singh Lai, who returned from Chennai, said, "Villagers have arranged these separate tree houses for us. This is to isolate us from the others. We are very comfortable here. All seven of us are healthy and in good shape. We want to convey to everyone that everyone should follow the rules the way we are following them. This way, we all can get free from coronavirus."