YouTube Music rolls out live lyrics feature; Check out how it works
YouTube Music uses a note to signify audio before lyrics start. Currently, some tracks offer live lyrics, while others still have the static version. Live lyrics are already accessible on Apple Music, and now users of YouTube Music will also have access to this feature.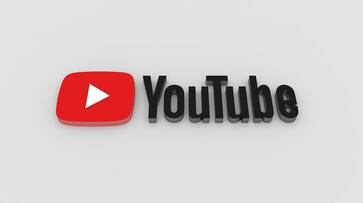 YouTube Music, a music streaming service developed by YouTube, is reportedly rolling out live lyrics features on Android and iOS. Apple Music customers already have access to live lyrics, and soon YouTube Music subscribers will too.
The Lyrics tab in Now Playing has been updated with a new appearance, according to media reports. Now for easier reading, the text is bigger and better spaced. The text is light grey with the current line being highlighted in white. When the song advances to the next line, the website will automatically scroll down so you can read more lyrics.
Also Read | Realme GT 5 design REVEALED ahead of August 28 launch
The background uses blurred cover art, and  uses a note to signify audio before lyrics start. Currently, some songs have lyrics that are updated live, while others just have static lyrics. It's unclear what caused this discrepancy. According to reports, "our preliminary testing indicates that the source of lyrics and release date don't seem to affect this."
Several reports reveal that live lyrics will be available on YouTube Music for iOS (6.16) and Android (6.15). You can think about forcibly pausing YouTube Music from the App details and trying various songs if you don't immediately notice the functionality. According to the report, the introduction of live lyrics is distinct from the current testing of the revised Now Playing UI, which now includes the addition of comments.
Also Read | iPhone 15 Pro may drop gold, purple colour; likely to come in THESE two new shades
In related news, users may now explore the songs in a playlist or album on YouTube Music for Wear OS. Since the app's introduction, users who choose an album or playlist would be sent to a simple screen with just the name and two buttons—one for downloading and the other for playing—when they did so. The same page now shows a list of all tracks, allowing users to select and play a particular song.
Also Read | Moto G84 5G likely to debut in September, may feature 120Hz refresh rate display
Last Updated Aug 26, 2023, 1:30 PM IST