Make in India: Apple to start making iPhone 17 in India before China
In a major shift in it global strategy, Apple will start the production of iPhone 17 first in India, and then the rest of the world. This marks the first time that a new product introduction of NPI of an iPhone is taking place outside China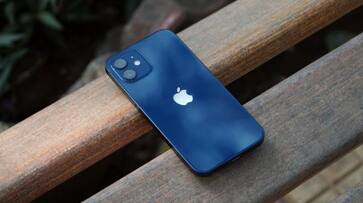 The US-based tech behemoth Apple is reportedly preparing to launch the standard iPhone 17 in India as part of its New Product Introduction (NPI) programme, giving Prime Minister Narendra Modi's "Make In India" push a significant boost. This signifies that Apple is starting the process of creating a new iPhone beyond the borders of China.
In the second half of 2025, first manufacturing of the basic iPhone 17 will begin in India, according to Apple analyst Ming-Chi Kuo.  The company will opt to assemble the standard ‌iPhone‌ 17 in India because it has a 'lower difficulty; design that will minimize risk.
The Cupertino-based tech giant has been developing older iPhones and other devices in India since for several years now in an effort to move more of its manufacturing out of China.
Also Read | Parliamentary panel may summon Apple officials over iPhone hacking claim
Apple started assigning factories in India additional responsibilities gradually, and the iPhone 14 was produced there a few weeks after its September 2022 introduction. iPhone 15 production started even earlier, with factories in the country assembling the base ‌iPhone 15‌ model prior to launch, but assembly still started in China first.
Additionally, Ming-Chi Kuo disclosed that 12–14% of iPhone sales worldwide are made in India, and by 2024, this percentage is expected to increase to 20–25%.
Also Read | Did you know Apple 'Scary Fast' event was shot on iPhone 15 Pro Max?
As a result, Apple is able to expand its production outside of China and, given the importance of India as a market for its products, strengthens its relationship with the Indian government.
In related news, the Tata Group plans to begin producing Apple iPhones in India, with plans to ship them to international markets in the next 2.5 years.
India's Minister of State for Electronics and Information Technology, Rajeev Chandrasekhar, praised Prime Minister Narendra Modi's PLI initiative and declared that "Tata Companies will now start making iPhones from India for domestic and global markets within just two and a half years."
Also Read | Tata Group to make iPhones for global markets in India, acquires Wistron's India operations
Last Updated Nov 2, 2023, 11:50 AM IST