Family sues Google after Maps allegedly directed father off collapsed US bridge
A man died in North Carolina while using Google Maps, and his family has filed a lawsuit against the internet giant, alleging that the victim was advised to cross a precarious, fallen bridge.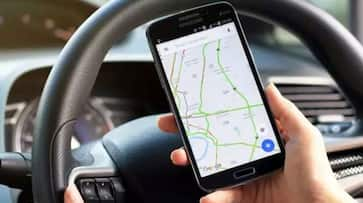 When using Google Maps, it's vital to use caution because the proposed routes it offers do not necessarily lead to well-maintained highways. Blindly using these paths might put your safety at danger in addition to being inconvenient. Tragically, there was a recent incident in North Carolina, USA, where a man lost his life while following directions from Google Maps. Now, his family is suing Google.
Philip Paxson's life was tragically cut short in a crash that occurred in September, raising questions about the reliability of navigational tools like Google Maps. On a rainy night, Philip, a medical equipment salesman and former US Navy veteran, was returning from his daughter's ninth birthday celebration.
Also Read | Flipkart Big Billion Days Sale 2023 page goes live; offers on iPhones, other gadgets to be announced soon
As a father of two, Philip Paxson had spent the evening celebrating his daughter's special day at a friend's home. It was a fun celebration with a camping theme that was full of memories and laughs. After the party, Philip made the decision to stick around and help with the cleanup while his wife went home with their girls first.
The ill-fated turn of events occurred when Philip Paxson relied on Google Maps for his journey home. Unbeknownst to him, the application had led him onto a collapsed bridge that was unmarked and devoid of any warning obstacles for other traffic. His Jeep Gladiator fell 20 feet from the bridge, tragically drowning the driver.
Also Read | Vivo V29 series India launch date CONFIRMED! Here's what you can expect
After the collision, Alicia Paxson, the husband of Philip Paxson, filed a lawsuit, claiming that despite warnings about the precarious condition of the bridge, Google Maps had been directing users onto it for years.
Even more distressing is the fact that, months after Philip Paxson's untimely death, Google Maps continued to depict the collapsed bridge as a viable route.
Also Read | Google Pixel Watch 2 may feature enhanced health features like thermometer: Report
Last Updated Sep 21, 2023, 6:09 PM IST