When Argentina, Liverpool got 'Trumped!'
Hilary Clinton and Donald Trump are fighting in the race to become USA's 45th president.
Here are a few football memes to give the intense election a comic touch.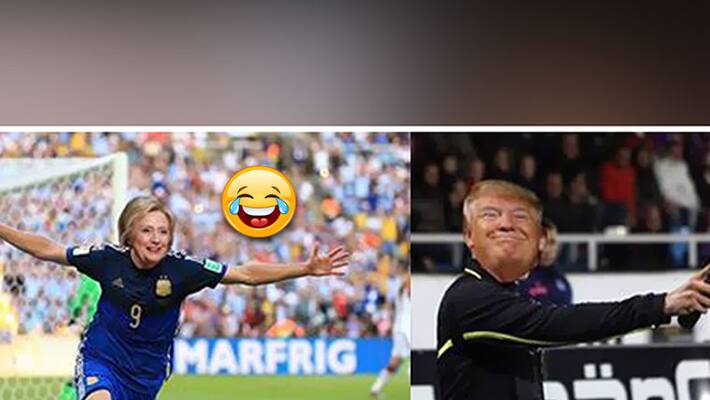 The fight for the White House was closely fought until the last day where Trump unexpectedly has taken a massive lead with wins in crucial battleground states of the USA - Ohio, Florida and North California.
While the elections have been closely watched, and the social media is being stormed with opinions from across the globe, a few funny memes have aired as well, giving the intense election a comic touch.
Hilary Clinton, who seemed to be favourite for winning this battle ahead of Trump, thanks to his racist, sexist and weird statements during his presidential campaign.
As the counting of votes is on, the numbers are going Trump's way, which reminds the football fans of the huge heartbreaks in the recent times:

Remember when Argentina thought they went 1-0 up in the FIFA World Cup 2014 final against Germany? Gonzalo Higuaín's goal was ruled off-side and eventually it was the Germans who lifted the coveted trophy!
Photo credit: Troll football fb page
Argentina fans can relate to Hillary's situation, at the moment. Isn't it?
Photo credit: Troll football fb page
This moment was a massive heartbreak. Liverpool who were yet to win a Premier League title were in form and were expected to win in 2014. The Reds were 'Trumped' when Steven Gerrard slipped, and Demba Ba scored for Chelsea.
Last Updated Mar 31, 2018, 6:55 PM IST