Ronaldo vs Messi at Saudi Pro League? Al-Hilal 'ready' to offer PSG star 300 million-dollar deal
After legendary striker Cristiano Ronaldo's move to Al-Nassr, reports suggest the Saudi Arabian club's rivals Al-Hilal are willing to offer PSG star Lionel Messi a 300 million-dollar deal, even though the Argentinian superstar's extension at Parc des Princess is almost confirmed.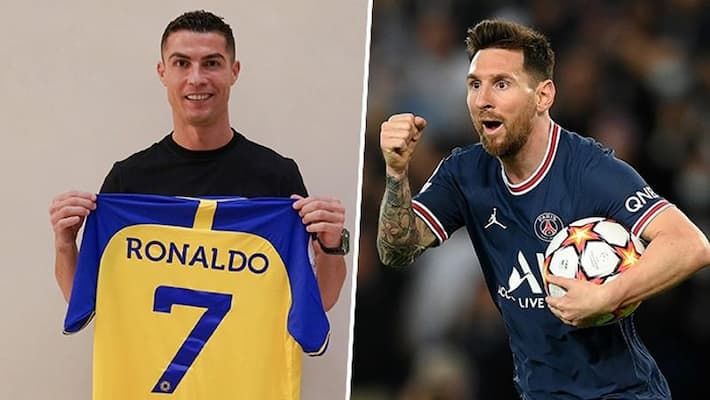 Legendary striker Cristiano Ronaldo's move to Al-Nassr has recently been one of football's most discussed topics. The Portuguese talisman is geared to debut on Saudi Arabian soil as he hopes the next chapter of his illustrious career helps him stamp his authority in Asia. 
Amidst a possible debut against arch-rival Lionel Messi and Paris Saint-Germain (PSG) on January 19 in a friendly clash against a combined XI of Al-Nassr and Al-Hilal stars comes the news of possible talks of an offer for the World Cup-winning Argentine to move to the Middle Eastern country.
Also read: Reims' boss Will Still reveals blueprint to 'frustrate' PSG's Messi, Mbappe, Neymar & Co.
Messi's contract with PSG ends in June this year, and although a report of an extension has been verbally agreed upon, rumours of clubs interested in signing the 35-year-old icon refuse to die. The prolific forward's former club Barcelona and MLS team Inter Miami are interested in securing the services of the Argentinian superstar, and now Saudi Arabian giants Al-Hilal have reportedly joined the race.
According to Mundo Deportivo, Al-Nassr's rivals Al-Hilal are keen to bring Messi to Saudi Arabia and are ready to woo the seven-time Ballon d'Or winner by offering him a staggering 300 million-dollar deal per year.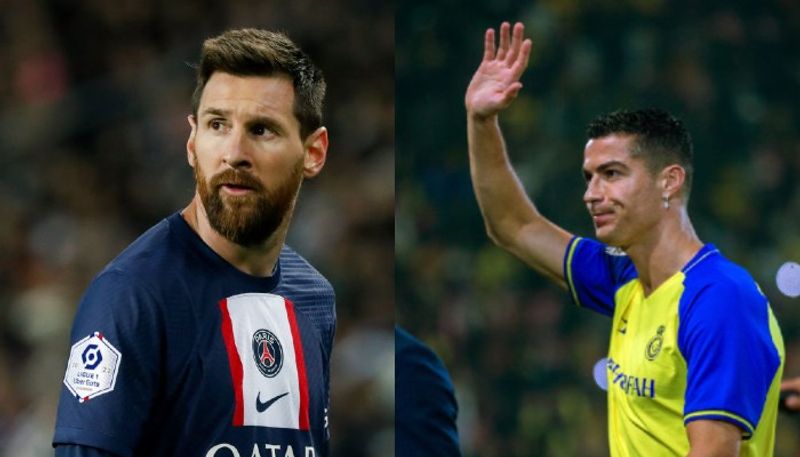 Is Al-Hilal lure Messi, the PSG star will become the highest-paid athlete in football history. Al Hilal know that the Argentinian icon and Saudi Arabia already have an excellent working connection thanks to the player's current role as the country's tourist ambassador.
Also read: Ronaldo or Messi? Former Al-Nassr star Aboubaker chooses between the two G.O.A.T.s
By bringing Messi into the senior side this summer, Al Hilal reportedly hopes to advance their friendship. The Saudi Arabian league's promotion and transformation into one of the most alluring leagues in the world is part of a larger strategy that includes their aspirations to sign the 35-year-old.
Al-Hilal, which had offered Ronaldo a 350 million-dollar deal last summer, may have several obstacles as they pursue Messi, though. One of the reasons is that the player seems content with his life at PSG, who have already begun efforts to persuade the attacker to stay in the French city.
In reality, PSG is certain that Messi would sign a contract extension because they have added several bonuses to the new agreement, which may last until 2025. The footballer may stay in Paris to play Champions League football.
Also read: Ronaldo vs Messi on Saudi Arabian soil: Here's what happened when the legends clashed last time
It was clear from the recently completed Qatar World Cup 2022 that Messi can perform at a high level for at least a few more years. And in light of that, relocating to Saudi Arabia this summer could be a little too ambitious at this time.
Last Updated Jan 12, 2023, 7:53 PM IST