Mourinho fans go berserk after Roma boss favourite to be next USMNT manager; spark meme fest
AS Roma manager Jose Mourinho, who has had stints with Manchester United, Chelsea and Tottenham, is reportedly the favourite to be named next manager of US Men's National Team.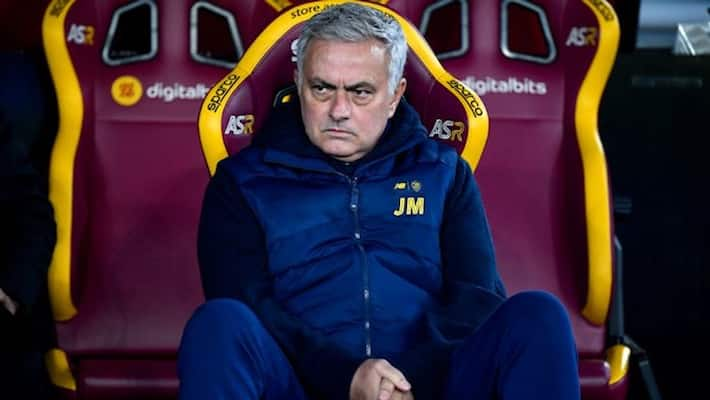 In what has sent fans of the 'Special One' into a tizzy, reports have suggested that AS Roma boss Jose Mourinho is reportedly the favourite to be named as the next US Men's National Team (USMNT) manager.
The former Manchester United, Chelsea and Tottenham Hotspur boss had earlier stated that he would eventually like to manage a national team. Following recent revelations regarding his personal life, Gregg Berhalter's future as USA manager is currently in doubt, and Mourinho would be an intriguing big-name appointment for the Americans.
Mourinho is pegged as the best choice to elevate the USMNT because of his excellent performance at Roma, where he helped the club win the Europa League last season. American soccer has advanced much in recent years, and the team contains several excellent players who would benefit from training with a seasoned coach like the 'Special One'.
'He rejected his native country, but surely he will accept USMNT," noted one fan of Mourinho, while another added, "Greatest Soccer Manager of All Time. Bring him home to me!!!"
Also read: Mourinho fans laud 'Special One' after his 2020 prediction about Arsenal's future under Arteta goes viral
A third fan said, "Setting the players and the team aside, I don't know if our soccer media is ready for the press conferences," while a fourth noted, "Wow!!! This would be HUGE for soccer in the United States."
Some fans also flooded Twitter with memes following reports of Mourinho being pegged as the next USMNT boss. Here's a look at some of the memes and reactions:
Last Updated Jan 22, 2023, 5:27 PM IST