Watch: Nurse kidnaps newborn from hospital
Video of nurse kidnapping newborn from Hassan hospital
Despite the CCTV grab police clueless about the baby or the con nurse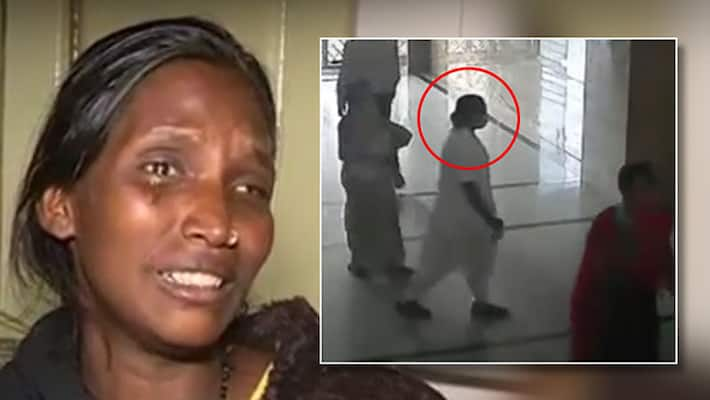 A con woman dressed as a nurse entered the hospital, conducted fake checks on the babies in the room and took a baby boy for a test not to return at all.
Watch:
Mahadevi of Kushalnagar in Sakaleshpur was admitted to the Hassan district hospital on Sunday. Mahadevi gave birth to a baby boy at 2.50 am.
A nurse walked into the ward on Monday and started checking the babies in the ward. She came to Mahadevi and told that she has to take the child for a blood test. Believing her, Mahadevi asked her sister to accompany the nurse.
Also Read:
The con nurse walked a few steps with Mahadevi's sister and then asked her to get the identity proof of the child's mother. When Mahadevi's sister rushed back to the room, the nurse made away with the child.
Though there is a CCTV grab of the woman who conned as a nurse, there is no clue available about who was she or where did she take the baby.
The parents of the kidnapped child are inconsolable, and Hassan police are investigating the matter.
Last Updated Mar 22, 2022, 3:54 PM IST