Violent relatives make Karnataka's doctors fear for safety
Doctors have begun rethinking taking 'high-risk' cases thanks to such attacks.
There is a provision to jail and impose a penalty on such attackers, but the Act is not enforced.
The doctors in government-run hospitals are more vulnerable to such attacks.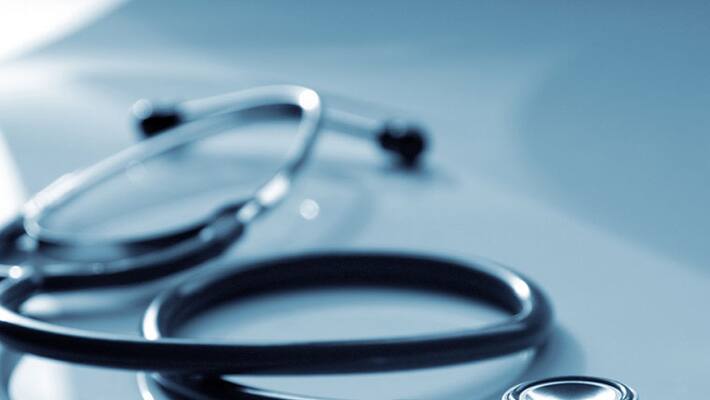 Following the attack on Apollo Hospital doctors a week ago by relatives of an 8-year-old patient who died, the medical community has started feeling very insecure. Doctors say they would prefer adopting a 'defensive practice' (avoiding high-risk patients).
Dr Radhakrishna Hegde, Pediatric Department, who was the in-charge of the 8-year-old patient, was assaulted by a mob. 
"In our hospitals, many doctors now fear to 'high-risk' patients. Despite putting all efforts, if a patient dies, the doctor cannot be blamed," he said.
Supporting the claims of Dr Hegde, Dr Janaki Vishvanathm Neonatologist at Rangadore Hospital, said, "There is a provision to jail and impose a penalty on such attackers under the Prevention of Violence against Doctors, Paramedical staff and Damage or Loss to Property Act, 2009. But how many people know about it? This Act needs to be implemented well. Only then such instances won't happen,"
She claimed that over 70 percent of the arson and attack on doctors are made by relatives to avoid paying medical bills.
Dr C N Manjunath, Director, Jayadeva Institute of Cardiovascular Science and Research, who also witnessed a similar incident in his hospital a few years ago said that many doctors were not opting for rural services because of such attacks. 
"The attack by relatives and mobs in case if the patients will demoralise the doctors," opined Dr Manjunath.
 
Last Updated Mar 31, 2018, 7:00 PM IST