Truck full of new ₹2000 notes detained in Tamil Nadu
The new ₹2000 currency notes worth ₹7.65 crore were found in Thanjavur
The truck had money belonging to Bank of Baroda
By-election in Aravakurichi raised suspicion over truck-full of money being brought to the district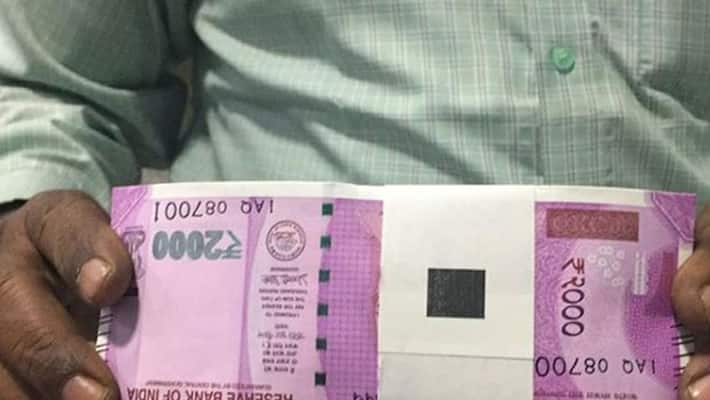 Strict vigilance is being done in Thanjavur as by poll elections to Aravakurichi Assembly Constituency are scheduled for November 19.
The election held at Aravakurichi assembly constituency was declared null and void following complaints of violation of election code of conduct including circulation of money.
Thus the truck full of bundles of denominations released today arriving at Thanjavur alerted the police and election commission flying squad, who detained the truck.
The Centre banned the use of ₹500 and ₹1000 currency notes in use till now to curb the use of black money and corruption.
Thus the newly designed currency notes of ₹500 and ₹2000 denominations are being sent to the banks. The truck detained in Thanjavur had the notes belonging to the Bank of Baroda, raised suspicion that the money would be used to lure the people ahead of elections here.
Sources said that after questioning, it was found that the money was being sent to the branches of Bank of Baroda in Thanjavur.
Speaking to the Hindustan Times, Tamil Nadu chief electoral officer Rajesh Lakhoni said that the truck will be released soon and assured the money will reach the bank safely.
Last Updated Mar 31, 2018, 6:56 PM IST