Torture a daily horor for Bengaluru's stray dogs
Bengaluru residents seem to delight in torturing the numerous stray dogs in the city.
Activists say they routinely get calls about horribly attacked dogs, which soon die.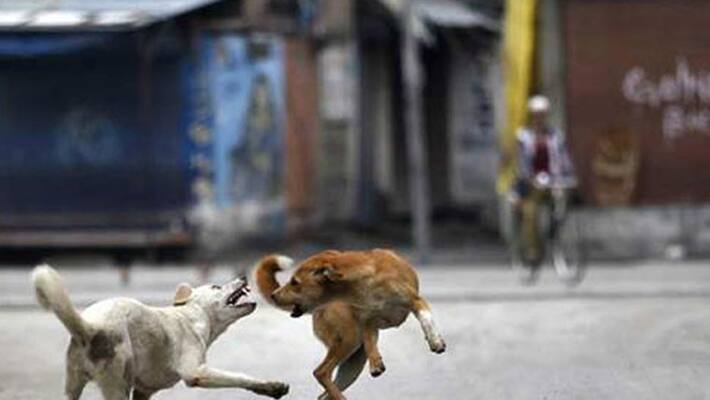 Animal rights activists from the city who perform rescue operations have recorded some of the horrible ways in which stray dogs are treated.

At KR Puram, where a host of roadside kebab shops sell roasted meats, activists say some of the servers regularly attack dogs with the sharp iron rods used to grill meat over coals.

"The dogs attracted to non-vegetarian food are pierced by few stall owners. The dogs bleed heavily and die a tragic death due to infection," said Mohan K, an animal rights activists.

In Hennur and Banaswadi, a few dogs were poisoned to death recently, and FIR also was registered in the case. 

"The stray dogs are many in number, and they fight with each other over territory and keep barking all night. This annoys many residents. The act of poisoning may be by one of the residents," he said.

Adding to these claims, Minu Naidu, another activist, alleged that a lady in Koramangala had poured hot oil on the stray dog for a very silly reason.

"I regularly use feed a stray dog near my house. The dog used to sleep near the gate of the neighbour. She usually chased the dog away, but one day she just poured hot oil on it. The dog was treated at a veterinary hospital, but it soon died," she said. 

In a few cases, people tend to lose their minds and simply dump puppies into drains. The animals drown in sewage and die.

Activists, who regularly get rescue calls, lament that cases of cruelty against animals seem to be increasing in Bengaluru City.
Last Updated Mar 31, 2018, 6:46 PM IST