Fear of HIV worries city's sweepers
Facilities for health management of sanitation workers only exist on paper
Study shows that sanitation workers are at risk of contracting blood borne diseases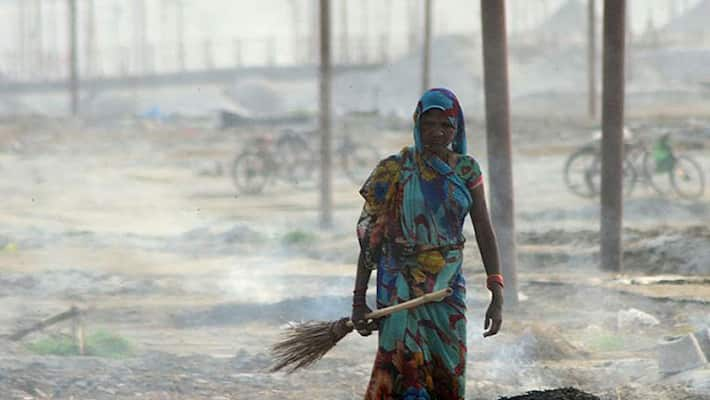 On World Aids Day, sanitation workers in the state have brought up a very pertinent issue related to their safety and health. The sanitation workers who handle the city's biomedical waste have pointed out that they are often cut and wounded while handling waste. Despite special segregation of waste, the workers complain that used needles, sanitary pads, blades and medicine bottles that should be disposed scientifically are ending up at garbage collection points.
Balan, President of the Bengaluru Sanitation Workers Association says, "There are facilities like, gum boots, hand gloves and masks available for handling waste and there is also the provision of a periodical health check-up for such workers, however, these points only exist on paper.
Proper handling, treatment and disposal of biomedical waste are important elements of healthcare infection control programme. The current waste management practices still lack proper quality collection services and improper disposal. People are still unaware of their careless actions.
Study shows that sanitation workers are at a great risk of catching blood borne diseases. Contracting HIV and hepatitis are some the dangers these workers are faced with without proper waste management and equipment.   
"Although the biomedical waste from hospitals and clinics are sent to a separate agency to be destroyed such as putting needles and other medical waste in incinerators, the same harmful substance coming from homes are going into dump yards. The workers will have to clear them using bare hands," said Balan.
Manjula, a pourakarmika attached to the East Zone narrates how working with biomedical waste has always a health risk. She said, "We put our health through great risks. Used syringes, shaving blades, bandages, bottles and sanitary pads also dumped at waste collection point. These items could lead to our deaths even."
According to BBMP health officials, about 300 tonnes of biomedical waste is generated from hospitals, and the only concern is from individual homes who may just dump in street corners or at waste collection points. The mention of the facilities given to them, however, has not been mentioned.
Last Updated Mar 31, 2018, 6:38 PM IST