This Bengaluru 'rainman' has not paid water bills for the last 21 years
AR Shivakumar, a scientist at Karnataka State Council for Science and Technology, depends solely on rain water.
There is no BWSSB pipe connection to his house.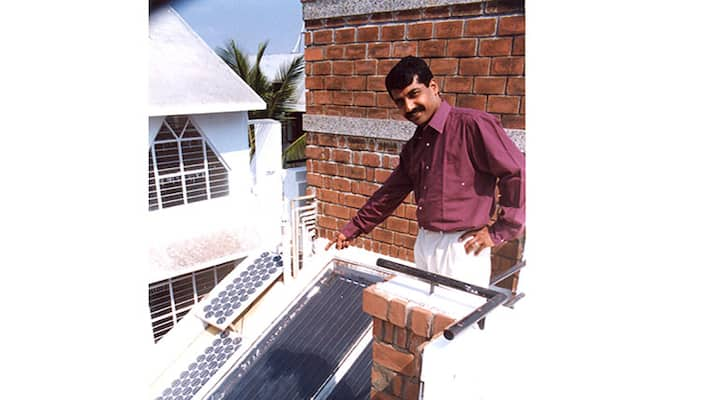 While the rest of Bengaluru has to pay water bill every month to Bengaluru Water Supply and Sewage Board (BWSSB),  AR Shivakumar, a scientist at Karnataka State Council for Science and Technology, Indian Institute of Science (IISc), has never paid any such bill for the last 21 years.
 Although there is provision to get water from BWSSB pipes that runs next to his  house, he chose to  stick to natural means - Rain Water Harvesting.
Shivakumar believes that there is no substitute for rain water as it is the purest form of water and tapping it with right technology will be an  answer during harsh summer in coming years. 
Bengaluru  receives rains of around  900  mm in an year which is equal to 2.23 lakh litres per year in a plot of 60 ft X 40 ft. "The rainfall is spread over 60 to 70 days throughout the year. One house's requirement for the entire year is only 1.5 to 1.8 lakhs litres.  There is sufficient rain water for our need, " he said.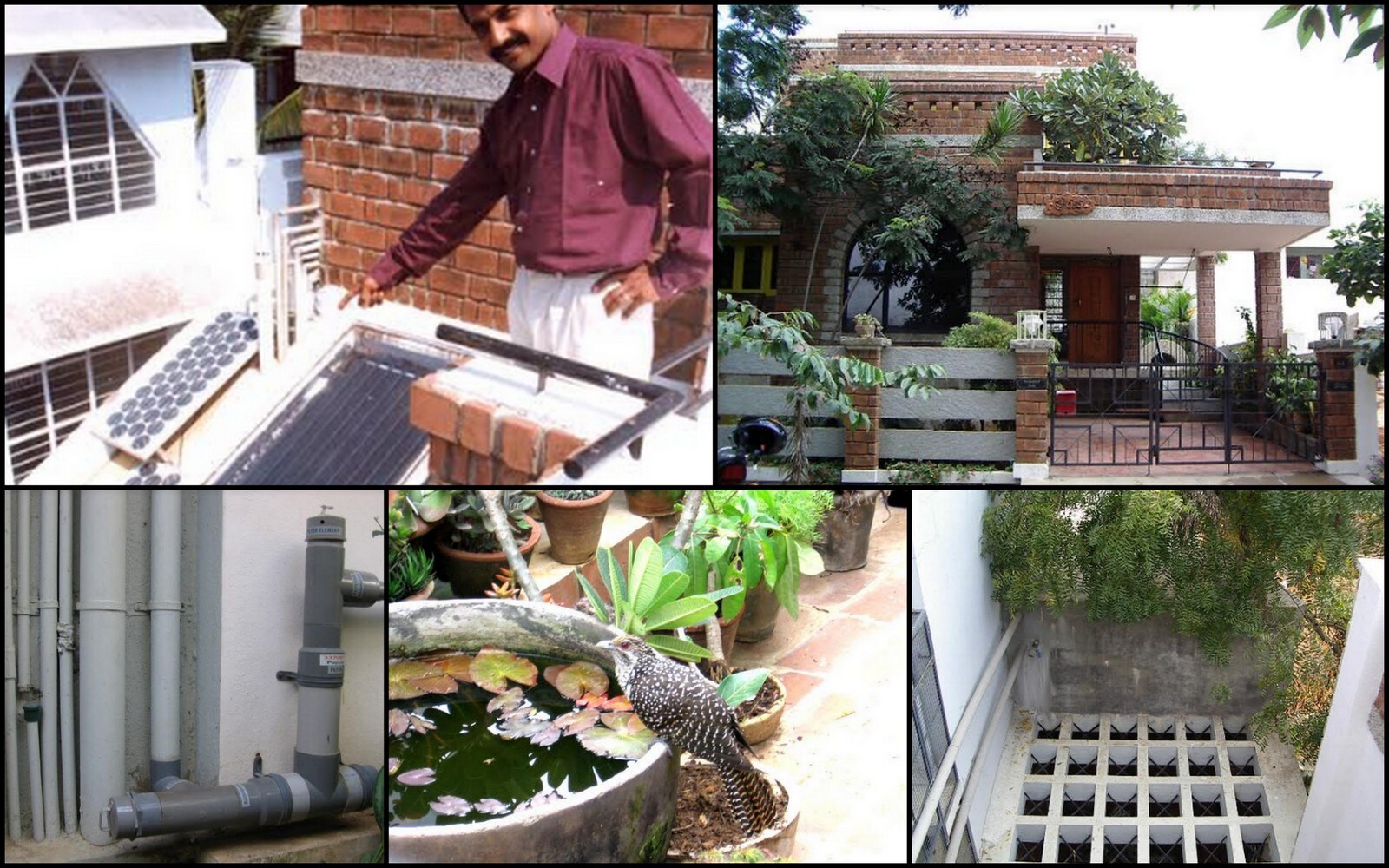 Shivakumar's tryst with rain water began way back in 1994, when he began constructing his 2400 sq.ft house using rain water. He studied rain trends for the last 100 years  and then came up with a comprehensive RWH system in which every drop of water is tapped.
Rainwater falling inside his house 'Sourabha'  is channelized  from rooftop to recharge ground water and percolation pits in the garden area to use surface run-off.
The majority of the rainwater falling on the roof (85%) is channelled toward the northern side of the house to flow in a tank of 4,500 litres on the ground floor roof.  A PopUp filter (an invention by AR Shivkumar), along with a stabilisation tank, filters the roof water before storage. The overflow of this tank is allowed to run down to an underground sump of 25,000 litres capacity.
In case both the tanks are full, the rainwater is diverted to percolate into the ground to recharge groundwater. Four recycled plastic drums are interconnected and buried underground with their bottom cut open. This acts as an infiltration gallery. The remaining roof water is filtered and goes to another underground sump  with capacity of 10,000 litres. The water from both the sumps is used during non-rainy seasons when the roof top tank is not available.
To ensure that the popup filters and pumps run all this time , he has adopted solar technology.  
Shivakumar also has ensured to put sufficient greenery at his house from all sides. Many birds and other creatures are regular visitors of the house. There are also many water bodies around the house like fish ponds and aquatic plants, so that the moisture gets added to the air.
Recycling the water:
For his small family of four, he says the family requires around 500 litres of water per day excluding toilet which is done by recycled water.  Soap water from the washing machine is stored in an underground tank and pumped up to a tank on the roof and is used for flushing. The water coming out from the kitchen sink is used for gardening as it contains minerals.
Last Updated Mar 31, 2018, 6:50 PM IST