Bengaluru's grand 'steel flyover' already trembles amid protests
The Karnataka state government and the BDA are mum over the possible benefits of steel bridge project that raised many suspicions
Opposition leaders have criticised the project as a waste
People are protesting against the need to cull 812 trees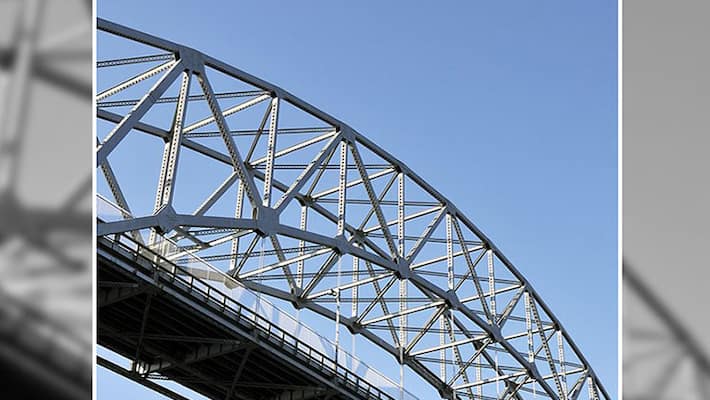 The average people of Bengaluru, traffic experts, environmental scientists and citizen forums have been questioning the government on who exactly will benefit from the bridge.
The BDA's ambitious steel bridge involves taxpayers' money but lacks in-depth public information. The e-mail address published to seek public opinion is erroneous.
Moreover, the state government and the BDA are mum over the possible benefits of project that raised many suspicions.
People have expressed concerns that they might have shell out money as tolls merely to pass on this steel bridge, situated very much in the centre of the city!
The project, which is already mired in controversies, will face intense opposition from many corners if a toll is levied upon citizens.
Theories have been floated that a similar density of traffic congestion is prevalent in areas like Mysore Road, Old Madras Road, Hosur Road and on Bellary road (where the construction of the bridge is proposed).
Many have opined that even the proposed steel bridge would serve no purpose and would just become one among many flyovers existing in the city and the 'hype' would fade away.
Is it necessary for authorities to uproot a vast number of fully grown trees and raze heritage buildings on this stretch to make way for a steel bridge? The people are indeed asking loud questions.
The BDA had maintained a 'cautious silence' on the issue which has made the public even more suspicious of the motives behind the project.
Bridge for easing congestion: BDA Commissioner
BDA Commissioner, Rajkumar Khatri defended the steel bridge, stating that it would relieve heavy congestion prevalent on the roads leading to International Airport and commuters are unnecessarily wasting time at signals and junctions now.
Commuters passing through Basaveshwara Circle, Miller Road Junction, High-Grounds Junction, Kumarakrupa Junction, Cauvery Theatre Junction, Mekhri Circle, Sanjaynagar Junction, CBI Junction have been facing a lot of problems.
The traffic congestion has caused ₹1300 crore loss in the city. Hence, the steel bridge was proposed, the Commissioner said.
Initially, for raw steel, the tax was calculated at 5% then but now, 14.5% tax is being levied for fabricated steel, and project cost has also escalated due to rise in the cost of raw materials. As 812 trees will be pruned, 60,000 'ornamental trees' would be planted on the stretch, he remarked.
Anti-people project: Opposition
The proposed steel bridge from Basaveshwara Circle to Hebbal has been initiated by the government but 73% of citizens have expressed resentment, so it should not be executed in haste, said Jagadish Shettar, former CM and Leader of the Opposition.
"Basic infrastructure of the city should be developed first. Only after taking into consideration mass opinion and suggestion, such projects should be taken up without hurrying," added Shettar.
"Initially the cost of the proposed steel bridge was estimated at ₹1,399 crore. Subsequently, steel price came down drastically, but in spite of this, the project cost has seen an escalation and now the cost being projected is ₹1,899 crore, giving rise to suspicion. The government should maintain transparency in the matter," Shettar suggested.
The proposed steel bridge from Basaveshwara Circle to Hebbal initiated by the government is riddled with wide-scale corruption. So the project should be shelved immediately, said B S Yeddyurappa, State President of BJP.
Government's response
Meanwhile, Siddaramaiah, Chief Minister of Karnataka as assured, "All objections from citizens in respect of steel bridge construction would be considered."
The proposed steel bridge is a part of elevated corridor project which has been taken up after having discussions for over two years with technical experts, said Bengaluru Urban Development Minister K J George.
He also said defended the project and said no secrecy is shrouded in the project and all details are published on the BDA website.
Alternate uses!
The government should have done some homework adopting a pragmatic approach, before embarking on this project, opined Katyayini Chamaraj, Executive Trustee of CIVIC (Citizens' Voluntary Initiative for the City) organisation.
Katyayini said that Karnataka has more than 18 lakh children who are in the age group of 0 to 12 years and if the administration had kept a deposit of ₹10000 in each name, it would have fetched them ₹100000 after their maturity at 18 years of age.
There are 1800 day-care centres, considering each ward has nine centres at present. By allocating ₹1 crore for each day care centre, the governance could have extended a helping hand to a lot of people, thereby.
For those poor people who have migrated to Bengaluru from remote regions, the government could have provided them shelter by constructing 18,000 flats at the cost of ₹10 lakh each and this initiative could have provided a dwelling for 18,000 needy people.
Human chain protest
Hebbal Residents Welfare Association had stated that protest rally would be held in the city opposing the Steel Bridge construction. A human chain would be formed right from Basaveshwara Circle to Hebbal on October 16 in this connection and many like-minded organisations, citizens' forums would be participating in great numbers.
Last Updated Mar 31, 2018, 6:53 PM IST