Naked Ayyappa Swamy devotees shock Dharwad women
Watch: Four Ayyappa Swamy devotees are offering nude worship to their Lord
This kind of practice has not been seen by the Ayyappa devotees so far
The devotees said it was the strictest form of performing the religious obligation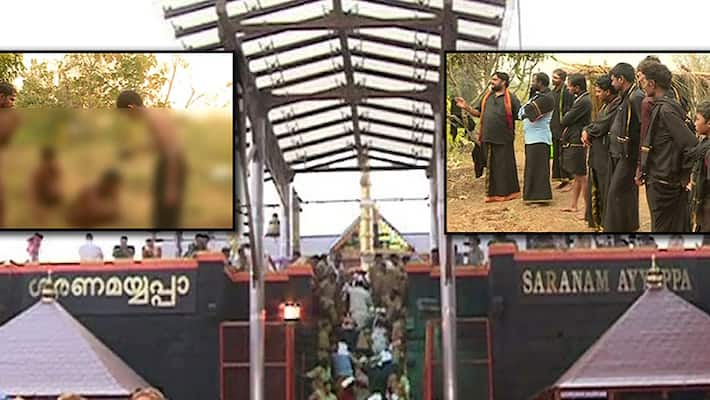 Four Ayyappa Swamy devotees have become the centre of controversy as they are offering nude worship to the Lord Ayyappa. So far nowhere such a religious obligation towards Lord Ayyappa has been followed.
It is for the first time that the four devotees at Madakihonnalli Village, Kalaghatagi Taluk in Dharwad were found offering nude worship to Lord Ayyappa.
They are temporarily residing at a tent put up in one of the fields in the village. The residents of the village have expressed shock as they also have never heard of anyone doing such worship so far. The women of the village have expressed discomfort as they find it odd to go the fields for work in the presence of these nude devotees.
When asked them, devotees said that it was the strictest form of the religious obligation. If they followed this, all their desires would be met.
The Ayyappa Swamy religious obligation goes on for 40 days. Men who take part in it wear a black dhoti and wear chains called malas. They do not wear footwear till their obligation called vrath comes to an end. Women wear black sarees, and they also do not wear any footwear.
During the course of 40 days, they observe a diet. i.e eating only a simple vegetarian meal. Then, in groups, they travel to Sabarimala, the main temple of the Ayyappa Swamy temple and offer their prayers there and end their vrath.
Last Updated Mar 22, 2022, 3:54 PM IST