Masti Gudi tragedy: Search team stumbles upon clothes stuck in silt
The search team found a cloth inside water but could not pull it out as it was stuck inside the silt
The search for bodies of Masti Gudi shooting tragedy is on
The bodies of Uday, Anil not found yet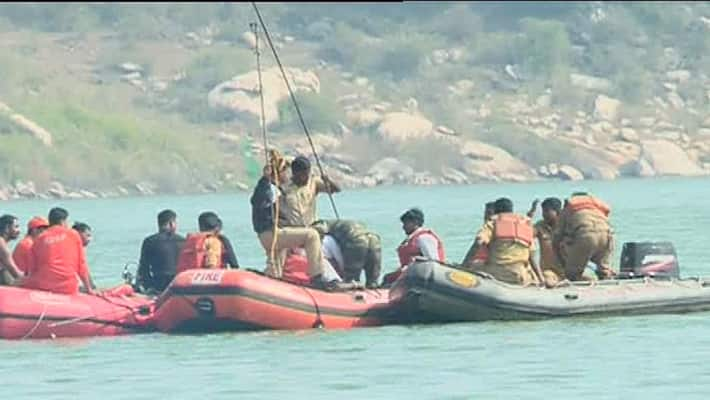 The 26-member expert team is in the waters searching for the bodies of Uday and Anil. Robo Manjunath has informed that during the search he could feel the cloth-like material in the water, but couldn't pull it out as it is deeply stuck in the silt.
The Seabird naval base experts have been commissioned to search for the bodies in the Thippagondanahalli Reservoir, where the shooting took place.
 Thus, it could not be confirmed that the clothes belonged to the Masthi Gudi actors, who have gone missing.
As Thippagondanahalli is backwaters and the water doesn't flow, there is a chance that the bodies have been stuck in the silt.
Meanwhile, sources said that hero of the movie Duniya Vijay, who jumped along with the two actors was wearing a life jacket under his shirt. The experts have expressed shock that the actors were not even provided with life jackets, which could have been the minimum safety measure taken.
Watch:
Last Updated Mar 31, 2018, 7:07 PM IST