Jayalalithaa's 22 welfare schemes that made Tamil Nadu the best state
Amma's welfare schemes must have cost a bomb to the state government but it helped millions of residents, especially the women.

These welfare schemes of Jayalalithaa are either free or heavily subsidised.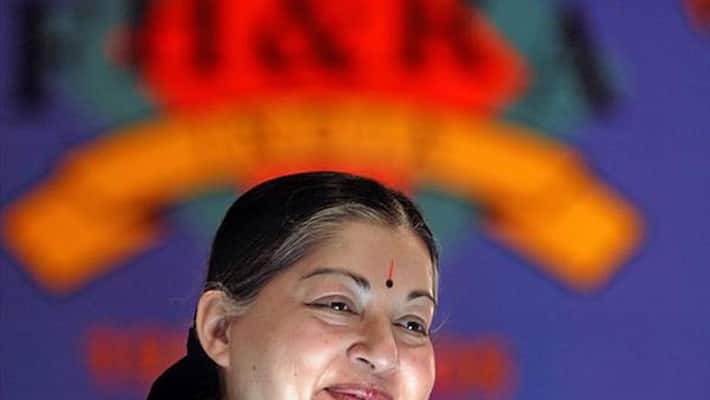 Tamil Nadu's 19th Chief Minister Jayalalithaa passed away on December 5, 2016 leaving the southern state in total despair. 72 million people along with the entire country will be mourning her death.
She almost single-handedly took the state of Tamil Nadu to a different level when it comes to welfare schemes and that helped the state to feature in the United Nation's Report. Tamil Nadu is the only state to reach that report and it all happened because of the Iron Lady whose funeral will be completed on the Marina Beach in Chennai on Tuesday.
Let us take a look at the welfare schemes that came as freebies for the citizens of Tamil Nadu:
## The Cradle Baby Scheme - Implemented between 1991-1996, this scheme allowed the women to anonymously handover newborn babies to the government, who would take care of them during the time of prevalent female foeticide in Tamil Nadu.
## Thalikku Thangam Thittam - Announced in 2006 and implemented in 2011, the scheme gives four grams golf and cash upto ₹ 50,000 to economically-backward women whop have completed their degree or diploma. 
## Amma Unavagam -  City-corporation run canteens offers food at an incredible price of ₹ 1. 
## Amma Kudineer - The most inexpensive mineral water which is sold at ₹ 10 per litre. It is even cheaper than the Rail Neer by the Indian Railways.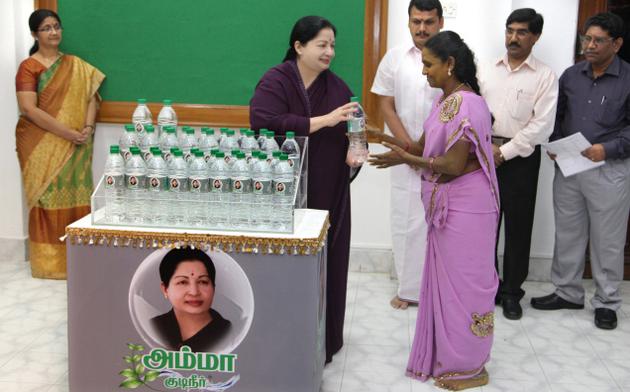 ## Amma Kudineer Thittam -  This scheme gives 20 litres of purified water to families who cannot afford to buy from private players. 
## Amma Laptops -  Amma's AIADMK gave away free laptops to students studying in government-aided institutions. 
## Amma Baby Care Kits - Every mother gets 16 different baby care products worth ₹ 1000 after giving birth to a child in a government hospital. 
## Amma Salt - Most-affordably priced common salt in Tamil Nadu. Comes in three variants and are sold via government-run PDS outlets across Tamil Nadu. 
## Amma Cement - ₹190 for a bag of 50 kg of cement! Isn't that incredible? Tamil Nadu Civil Supplies Corporation sell them since 2014.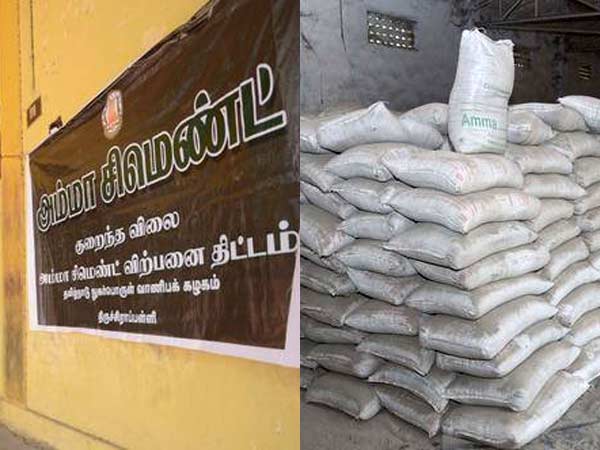 ## Amma Seeds - Seeds for free so that the farmers use certified seeds for agriculture. 
## Amma Grinder, Mixie, Table Fans - Amma's government allotted ₹1,250 crore for this initiative. The government gave away free grinders, mixies and table fans for free to the poor. 
## Amma Service Centre - Every Wednesday local bodies across the state of Tamil Nadu take care of several services like issues of birth, trade licenses, ration cards etc. 
## Amma Call Centre - 1100 is the number for public grievances. People can call up this toll free numbers to complain.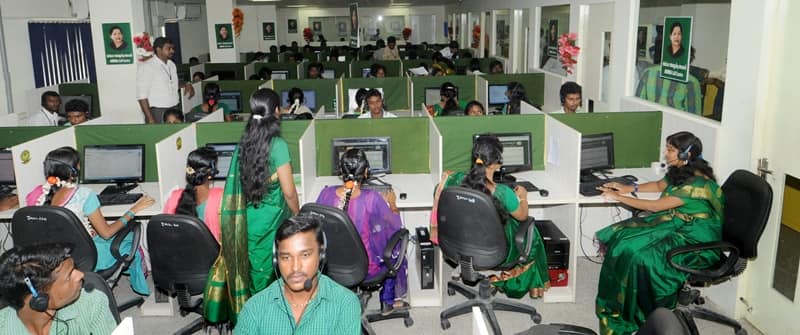 ## Pannai Pasumai Nugarvor Kootturavu Kadai - One of the rarest of Amma schemes which does not have her name. The cooperative socities sell vegetables at low costs across the state.
## Amma Mobiles - Free phones were given away to Self Help Group trainers and the monthly costs are being borne by the state government. 
## Amma Pharmacy - These medicine outlets sell branded and non-branded medicinal drugs at low prices.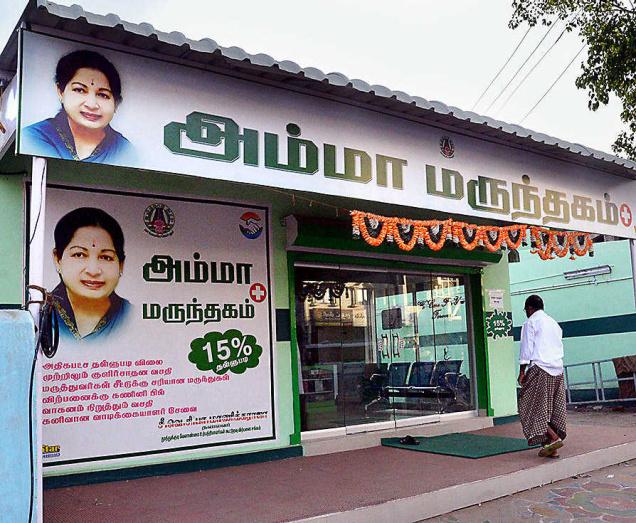 ## Amma Micro Loans Scheme - This scheme allowed small traders to take loans of upto ₹5,000 and the government would bear the interests. 
## Amma Arogya Thittam - This scheme offers health check ups at one-fifth rate of what private health check up centres offer. 
## Special Amma Camps - These camps have been set up in rural areas of Tamil Nadu to solve people's grievances. 
## Chief Minister's Comprehensive Health Insurance Scheme - Popularly known as Amma Mediclaim, offered ₹ 1,00,000 per annum per family for four years. 
## Amma Theatre Project - U-rated films will run in corporation-run theatres at ₹10 per ticket. 
## Amma Gyms - Gymnasiums in rural areas are being set up. These gyms will be attached to parks. ₹10 lakh per gym have been allocated by the state government. 
If Jayalalithaa would have been alive, she could have added a few more to this incredible list which made lives of residents of Tamil Nadu a whole lot easier.
Thanks to her schemes, Tamil Nadu has India's lowest fertility rate. One will be surprised to know that this fertility rate is even lower than Australia, Finland and Belgium. Jayalalithaa's Tamil Nadu is also the second best state when it comes to mortality and maternal mortality rate.  
Last Updated Mar 31, 2018, 6:58 PM IST