Corrupt govt officers burnt crores in ₹2000 notes fearing nano-tracking chip
Two Karnataka government officials burnt the cash out of fear.
I-T sleuths had gone for a routine check.
But they feared that the new ₹2000 notes had trackers on them.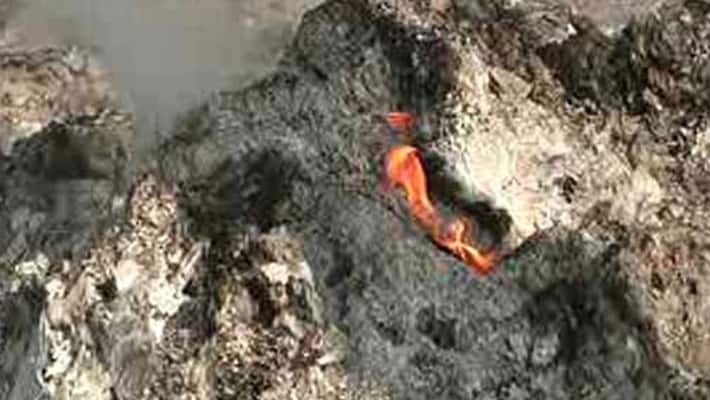 The income tax sleuths who have been carrying out a series of raids in Karnataka claim that two Karnataka government officers burnt ₹2000 notes worth crores fearing that they had nano-tracking chips on them.
Since Thursday, the I-T officials have carried out a series of raids in Karnataka and Tamil Nadu after they found over ₹ 5-crore cash from Karnataka government officials with close ties to chief minister Siddaramaiah.
As I-T officials followed the cash trail, it led them to a second division assistant and first division assistant level officers.The I-T sleuths, who had merely gone for a routine questioning, found huge stash of burnt notes.
The two officials told the I-T sleuths that they feared that the ₹2000 notes contained tracking devices and hence had decided to get rid of them.
Since Friday, over 50 I-T officers have raided the office and home of S C Jayachandra, Chief Planning Officer of State Highway Development Project, PWD department and T N Chikkarayappa, Managing Director of Cauvery Neeravari Nigam Ltd. In the raid, they found found ₹ 5.7 crores in cash (new currency notes), 7 Kgs of gold, luxury cars and other property documents.
In the interrogation they revealed that they had received the cash from a nationalised bank of Erode, Tamil Nadu not just ₹ 5.7 but more than ₹ 15 crore new 2000 currencies. With that money both the officers had bought luxury cars, gold biscuits and invested on real estate.
Last Updated Mar 31, 2018, 6:43 PM IST