Bengaluru to be the first city to have electric buses for public transport
Bengaluru to get 150 electric buses
City will become the first in the country to provide electric buses for public transport
Experts say that the average profits of an electric buses are 100% higher than diesel buses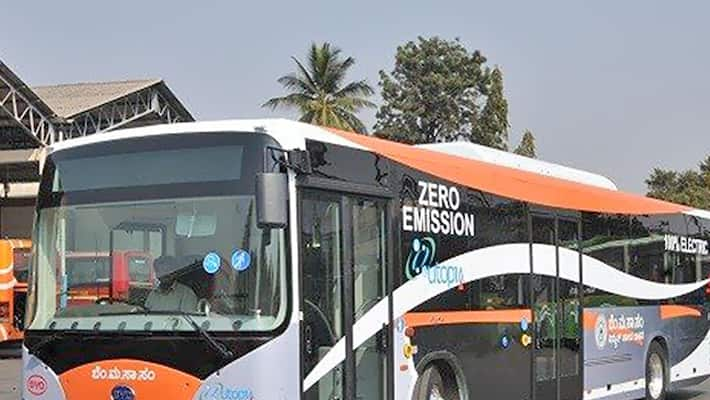 In 2014, the BMTC ran electric buses on a trial basis on Bengaluru roads. But it dropped the proposal as it was costly. However, now it has decided to include 150 electric buses to its collection.
"The board of the BMTC on Friday gave a clearance to induct the electric buses. Electric buses are the future of mass transit. We are not in a position to rely on fossil fuels in the long run. The electric buses are pollution-free and the maintenance and mechanical costs involved in operating these buses is very less compared to that of petro-diesel vehicles," said Ekroop Caur, MD, BMTC
In 2014 the cost of the electric bus was ₹2.9 crore and the operational costs were ₹7 per km, while the diesel buses were ₹18 per km.
The BMTC is seeking financial support from the Union government to induct electric buses. The costs of the buses were high in 2014 when the buses were run on trial basis. But now since they are being manufactured inside the country, the BMTC is hoping to get these buses for a lesser price. The petrol-diesel buses are being replaced by electric buses even in the western countries.
A study by Indian Institute of Science (IISc) showed that electric bus was capable of preventing up to 25 tonnes of carbon dioxide emission, annually. Sources say that the average profits of an electric buses are 100% higher compared to diesel buses.
Last Updated Mar 31, 2018, 6:32 PM IST