Bengaluru: Fake Twitter accounts fuelling pro-steel bridge activism?
Some 85 accounts, fuelling the pro-steel bridge activism are highly dubious
Most of them are new and have stock images for profile pictures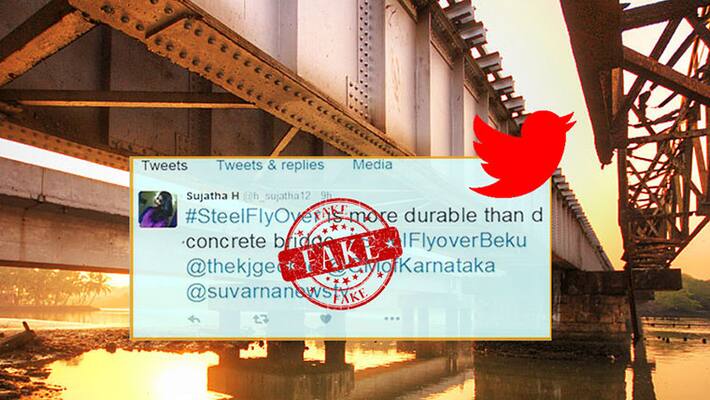 It is not surprising that an issue in the IT city turns into a battleground online. Citizens and pressure groups opposed to the proposed Bengaluru steel bridge have maintained a strong online presence, running various hashtag campaigns, most notably '#SteelFlyoverBeda'.
And as is to be expected, the bridge has its share of supporters as well. And they have running a spirited underdog fight against the protestors.
However, the accounts are not without a few oddities. For example, of the roughly 85 or so Twitter accounts that are the most vocal in their support for the bridge, some 60% of the accounts are my women.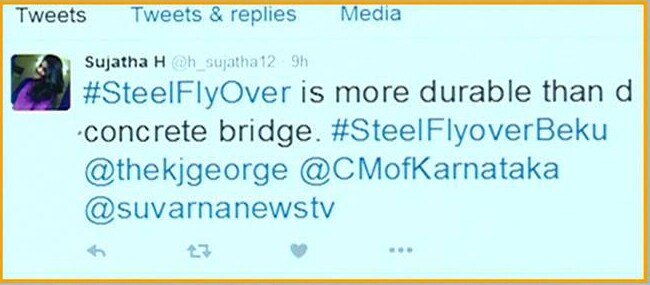 Which is not a problem. But what is strange is that the details of the account holders are ambiguous. For example, the profile pictures are mostly stock images downloaded from around the internet.
All the names of the account holders are similar as well, giving the impression they were created as a batch.
Many accounts have movie names and names of item song girls like 'Doddamane Huduga', 'Doddamane Hudugi', 'Chikkamane Huduga', 'Katrina', 'Shakeela', 'Ragini Dvivedi', 'Bull Dog', 'Cool Chaacha', 'Cool Gaddappa' etc.
Besides, almost all the accounts are opened in the month of August, and more than 30 accounts are opened in the month of October.
Questions like who is maintaining these accounts or who opened these accounts all of a sudden have remained unanswered.
Last Updated Mar 31, 2018, 7:01 PM IST