Arathi does what many only imagine to do.
And she has done all that only because of her commitment and desire to serve.
Please introduce yourself -
I am Arathi K.T. I was born in Makkandoor Village Madikeri Taluka, Kodagu District. I did my MSW from Mangalore University with 2nd rank to the university in the year 2005 and Diploma in Community Based Rehabilitation from Bangalore University.
I have represented India as Athletic head coach in the World Summer Games -2015 held in Los Angeles, USA and brought 47 medals to the country.
I was given the Karnataka government in 2016 conferred on me a State Award in 2016 for my work in the field of Intellectual Disabilities.
I am currently the Vice president of Special Olympics Bharat-Karnataka and National Trainer for Special Olympics. I am the founder and chairperson of  Saadhya Group of Special Schools.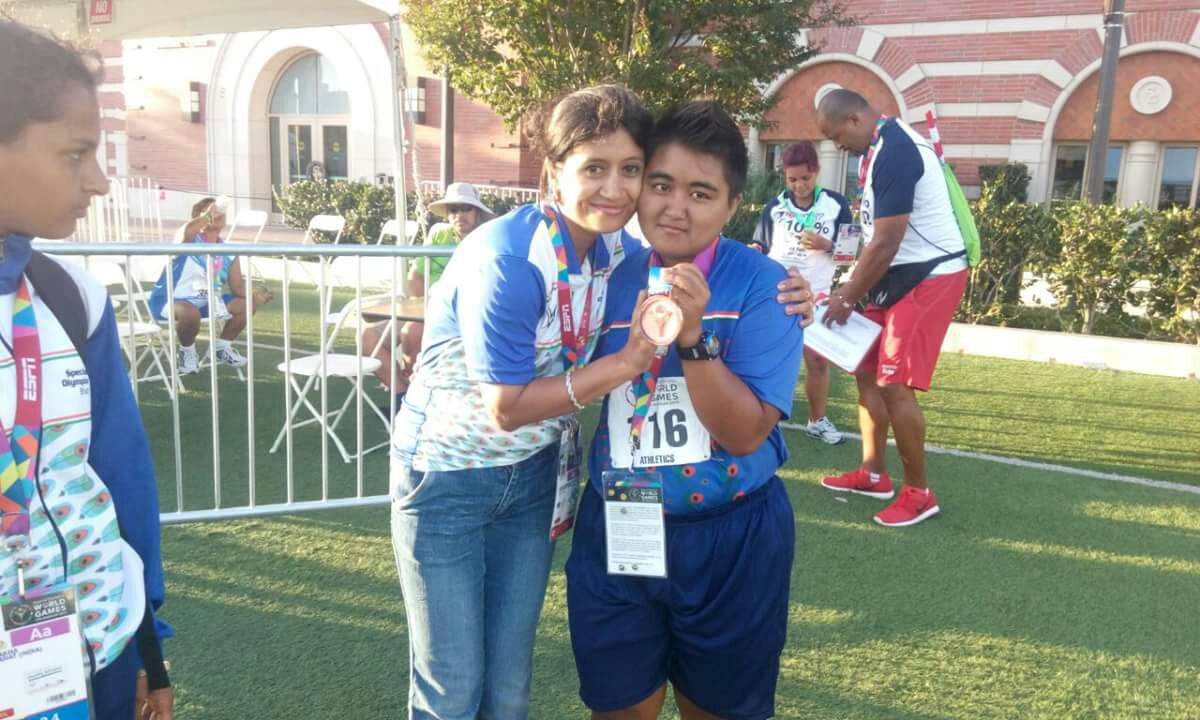 What pulled your attention towards the specially-abled children? Any particular incident or series of incidents?
When I was pursuing MSW course, I was placed at K S Hegde Medical College where I saw many children with behavioural problems, low IQ and epilepsy. After completion of the course, I got the opportunity to study at NIMHANS for couples of months and there again I saw children with special needs. That disturbed me and triggered in me to a desire to work for these children.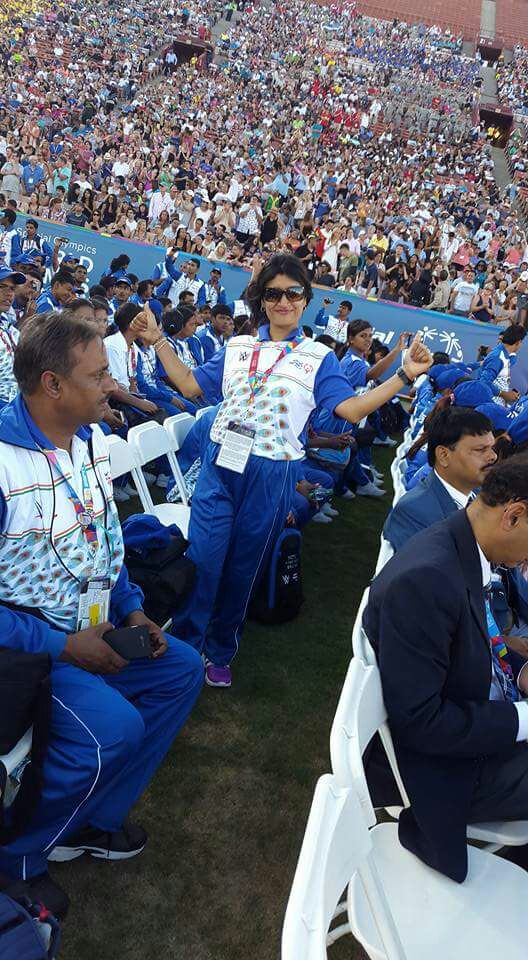 Your experience with the Jindal Company- your role there?
I joined JSW in 2009 as a coordinator for Special School. Initial days were very tough. Though I had an interest in the field, I didn't have the academic qualification and experience in Special Education. 
I had to go to villages to identify these children. Parents were reluctant to send their children to school. They were suspicious of me initially as they thought I had some hidden agenda.  
But I didn't lose my confidence I kept trying. I started the school with four children, and when I left JSW, there were 75 children. 
Dr S.S.Gupta, former Director of OPJindal Centre, was very encouraging and allowed me to take up the activities not only special education training between four walls but also entire administration, event management. Hence I could organise two state Level Sports for Differently abled and one National Level programme where coaches from 24 states of India participated.
   
The chairperson Mrs Sangita Jindal, Deputy Manging Director Dr Vinod Nowal, Mr Manjunath Prabhu, Sr Vice President (Admin & CSR),  also very extremely supportive during my work at JSW. I was in charge of Special School named Tamanna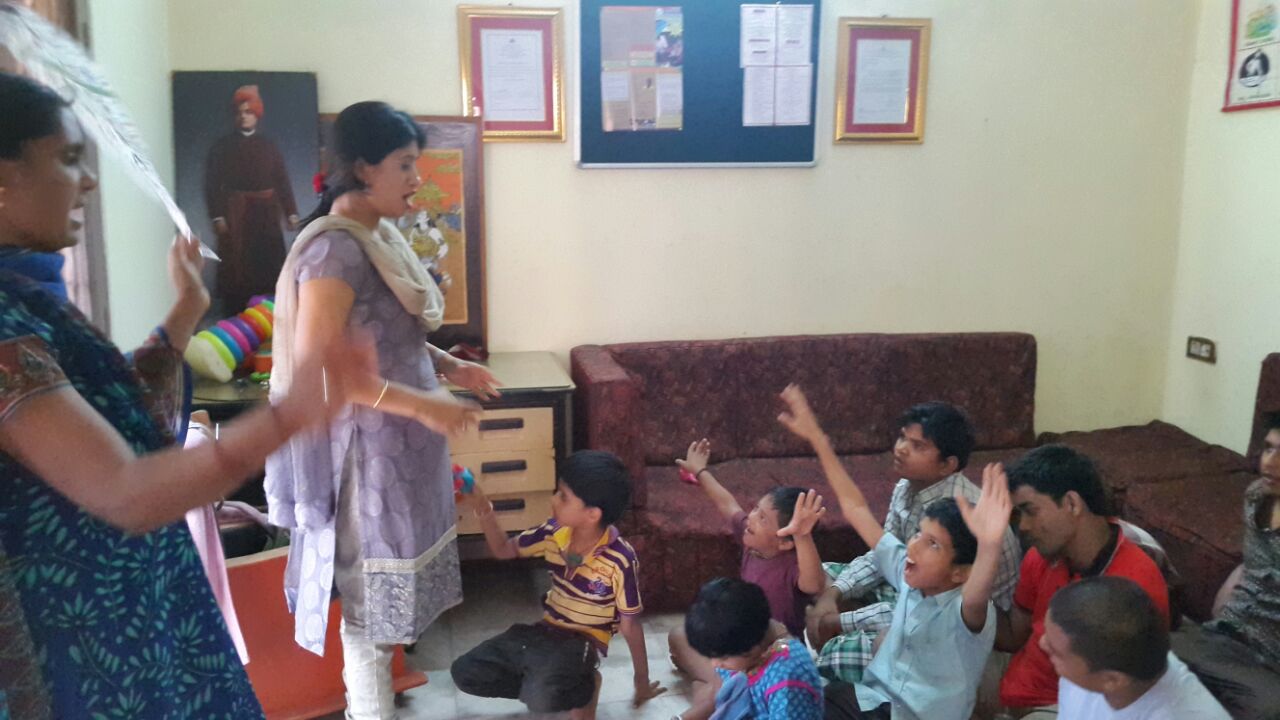 How was your experience of taking the Indian contingent to the Special Olympics?

It is great experience representing India at Special Olympics world Summer Games. I had put my 100% effort to get through the interview and fitness.
 
It is not easy to take special children in flight, train or bus. We need to be attentive 24 hours; our children are unable to understand the situation because of their low IQ. But when our athletes started winning the medal, all pains vanished. 
Our athletic team consisted of  40 athletes and 8 coaches. Our athletes won 47 medals at the International events.
 In the US, every day was a learning process as I was the head coach and the entire responsibility of athletic wing was on my shoulder. But I could do it well and I must thank Airmarshal Denzil Kheelar, CEO Special Olympics Bharat and Mr. Victor Vaz , National Sports Director, Special Olympics Bharat for giving me the opportunity.

Story behind Saadhya Trust for Social Development
When I thought I have no growth in JSW I had decided to quit and start school on my own. Hence I started Saadhya, which means 'it is possible.'
I have many well-wishers in my field so people suggested me to form a trust and start the school. So I started the Trust in the name of Saadhya Trust for Social Development, where the main activities was to work for Differently-abled and geriatrics.
Under what circumstances did you open a school for special children in Hassan & Hosapete?
As per the census, there are 6000 Intellectually Disabled Children in Hassan district. But there are no Special schools in Hassan Town.  As we had discussed with the DDWO he had encouraged to start the school in Hassan. But people are not aware of special school and the response is poor. As we have ten children in our school and we are targeting 30 children for this academic year.  If parents do accept the child, it becomes difficult to bring them to the mainstream of the society.
Our Hosapete school is performing very well as we got 35 admissions and targeting 50 children for this academic year.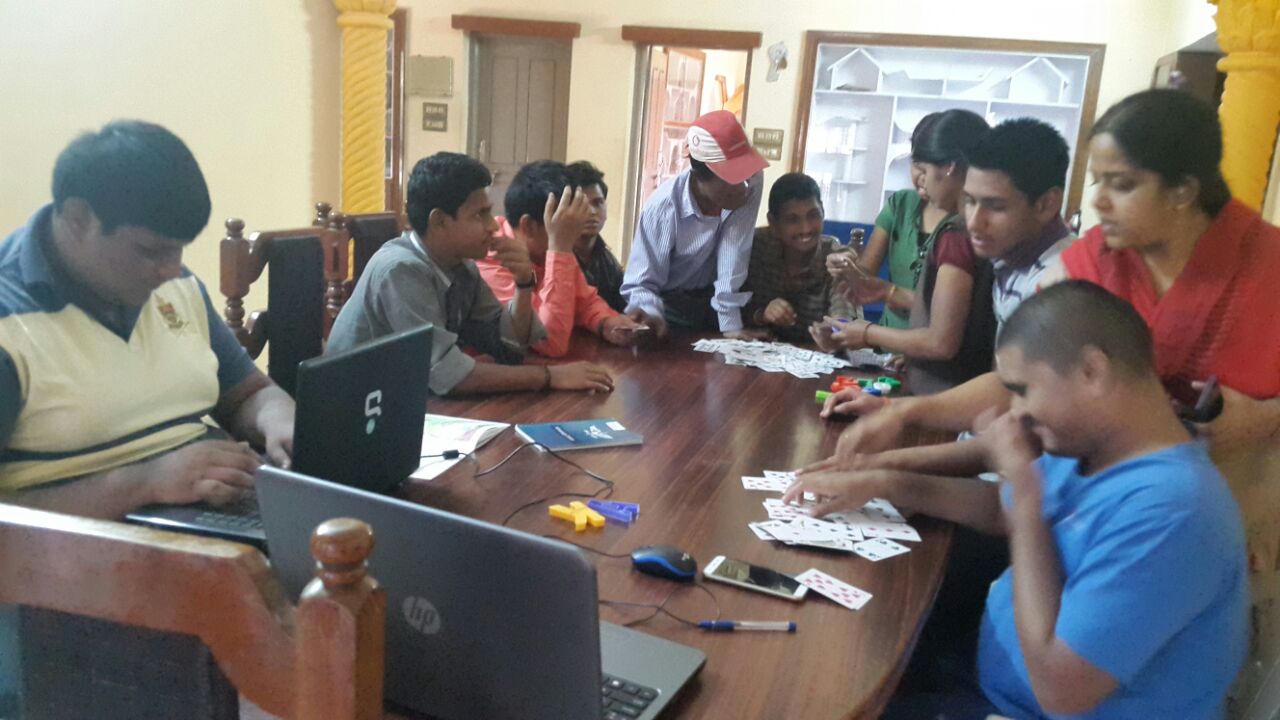 Is there any encouragement from the government or public for such endeavours or plans?
Yes, the government officials are encouraging us and we got the permission to run the school at all levels as required by the norms.  Financially, we are not getting any support from the government because again as per the norms organisation should run the school on their own for three years. However, the general public does come forward to help. Again most people just give empty assurances. Special Schools require a lot of financial support because the student teacher ratio is 7:1, then only we can bring some changes in the life of the child. They need therapies, they need medicines, and they need more ground level staff to take care of them and train them.
Your future plans?
I have a plan of starting school wherever there are no Special schools and have the aim of coming up with integrated special school shortly and Home for the Intellectually Disabled and Senior Citizen.