Watch: Was an alien-like creature spotted at the Karnataka-Kerala border?
Video of an alien-like creature goes viral on WhatsApp and other social media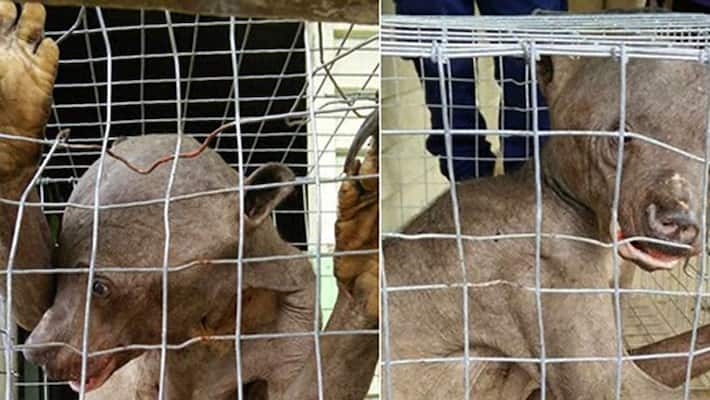 A video showing an unusual-looking alien-like animal in a cage has been doing the rounds on WhatsApp, and other social media platforms recently. 
 
The uploader of the video, Total 4, said,  "Caught in Kerala-Karnataka border. It had been eating all animals including humans. Total 4 reported and managed to catch only 1. Be careful while travelling in nearby jungle here including Oil palm estate."
However, this turned out to be a hoax.
This video is actually about a sick and hairless sun bear in Malaysia that happened in 2015. According to a report by the Bangalore Mirror, "The video and photographs are that of a diseased sun bear that residents of Borneo, Malyasia, came across in January last year. There too, locals thought it was an "alien" and some had even pelted it with stones."

The Matang Wildlife Centre nursed and rehabilitated the sick bear back to back to health after it was rescued.
Watch the video:
 
Last Updated Mar 31, 2018, 6:50 PM IST