Empowering India's Global Growth: Sparsh Khandelwal's Stylework & its Impact on Coworking Industry
Stylework has made many substantial contributions to India's development and its positioning in the world of the flex space market.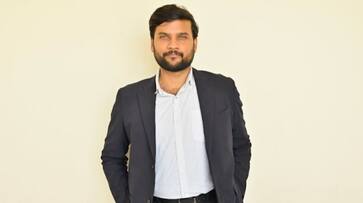 With his visionary approach, Sparsh Khandelwal founded Stylework, an innovative co-working aggregator platform in India that works on a B2B SaaS model. This platform revolutionized the co-working sector and changed the way people work, having a significant impact on India's development on a worldwide scale. Undoubtedly, Stylework has made many substantial contributions to India's development and its positioning in the world of the flex space market.
Facilitating Innovation and Collaboration
The co-working space aggregator platform Stylework is a hub for channelling creativity and collaboration. The B2B SaaS platform as an aggregator has developed an ecosystem that encourages sharing expertise and ideas by connecting business owners, freelancers, startups, and corporations with a broad network of co-working spaces. This facilitates cross-pollination and supports entrepreneurial growth, strengthening India's reputation as a hotbed for innovation on a global scale.
Furthermore, with their prominent co-working space partners, Stylework enables professionals to meet others who share their interests and develop lasting relationships, eventually building a community that encourages advancement. This collaborative environment, which encourages entrepreneurship, supports new businesses, and fosters innovation across all sectors, significantly accelerates India's growth.
Cost-effective and Flexible Solutions
Stylework provides flexible solutions that do not burn a hole in the pocket to meet the evolving needs of modern professionals. It ensures that organizations, entrepreneurs, or freelancers choose the ideal workspace that meets their needs by giving access to various co-working spaces that include everything from chic shared offices to corporate business centres. Different but premium co-working spaces are available on the flex market aggregator platform so everyone can choose their desired workspace within their budget.
With the advantage of the user-friendly corporate admin panel incorporated in Stylework, which facilitates geographic mobility and fosters a vibrant work environment, professionals may work from multiple locations without much hindrance in the allotment system. This freedom enables experts to explore new markets and broaden their reach, ultimately accelerating India's rise in the international arena and cost-efficient pricing strategies.
Boosting Efficiency and Streamlining Operations
While crafting the platform, tech experts designed Stylework to make it simple for professionals and enterprises to identify and reserve co-working spaces, simplifying operational tasks. Users can search for space using an easy-to-understand interface based on location, amenities, cost, and other choices, making the selection process hassle-free and efficient.
By automating and digitizing the booking and payment processes, Stylework enhances productivity and efficiency, enabling professionals to focus on their core tasks. This optimization of operations translates into enhanced productivity and cost savings, contributing to growth by promoting a more efficient work culture.
Promoting Diversity and Inclusivity
Stylework's emphasis on inclusivity and diversity has a major positive impact on India's development on a worldwide scale. The platform has partnered with a wide range of co-working spaces to meet the demands of professionals from all backgrounds and industries. This open approach has allowed people from all fields to work together and share expertise, developing a lively and diverse coworking community. By championing diversity and inclusivity, Stylework is helping India flourish by maximizing the potential of every individual, regardless of gender, upbringing, or field of work.
The co-working industry in India has been completely changed by Sparsh Khandelwal's brainchild Stylework, which has also fueled the industry's expansion on a global scale. Stylework has significantly empowered individuals and businesses by fostering inclusivity and diversity, streamlining operations, facilitating collaboration, and offering adaptable and affordable solutions. India's growth and advancement of its place on the world stage will be shaped by B2B flex space provider Stylework's influence on the co-working sector as the nation continues to emerge as the powerhouse of creativity and entrepreneurship.
Last Updated Sep 5, 2023, 6:49 PM IST