Still Figuring It Out: No kids and no friends with kids
My partner and I don't have kids. We also have an unsaid rule. If any of our friends do give birth, we will land up at the hospital with the prerequisite flowers and candy. Then, we will slowly slide away from their lives. Babies, especially, other people's babies are a bit bewildering for those of us who have chosen not to procreate.
We really do not have anything substantial to contribute to their upbringing and we cannot be unblinking rapt listeners as new parents are apt to babble about their precious cargo, excitedly, endlessly. Of course, any such sentiment expressed in the interest of clarity is always badly received.
A friend of mine, frustrated at my seemingly insensitive attitude yelled, 'I've had a baby, not a disease'. Yes, my dear thing, I quite understand. It's just that for someone like me that whole smell of faint pee, baby powder and the constant rechecking of the infant's well-being is a bit disorienting. Any attempt to have a soulful conversation always gets squashed by a diaper. 'I was feeling a bit low yester...'. 'Oh, no! Potty again, have to change the nappy, luckily the colour is good'. At this point I am never sure whether I should continue enumerating the reasons behind my abject misery or start a new thread of conversation featuring the many colours waste comes in.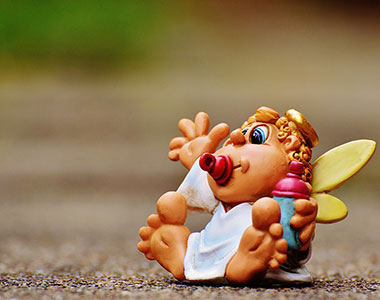 It doesn't stop there. As the child turns two, three, four, we are invited to applaud his or her seemingly notable achievement of walking, tumbling or saying 'Dada'. While for parents, to watch their DNA grow, mutate and perform basic human functions may be spellbinding for the rest of us, it's just a polite shrug of the shoulder. Yes, your child can say 'Dada', so can probably 1.2 billion people.
Also by the author: Still figuring it out
As someone who has an innumerable number of childhood friends, birthdays are always treacherous. Finally, after a few decades of living, I have got their dates right. The only problem is most of them have gone and done the deed, some even having two children each. Do tell me how is it humanly possible to remember this: (Your friend's birthday + her husband's birthday + their two kids' birthday) multiplied by 40 (the rough number of people you know)?
There, I have come across again sounding horribly nasty. Perhaps, it is an uncharitable sentiment but we who are childless are unrepentant. It is said it takes a village to raise a child but for some urban couples, a better idea, is to leave the village that raises that child.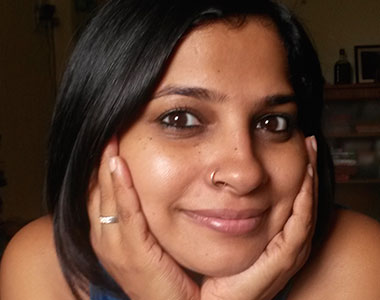 'Still Figuring It Out' a funny, sad, questioning take on adulthood will appear every Saturday on newsable.com. Arathi Menon is the author of Leaving Home With Half a Fridge, a memoir published by Pan Macmillan. She tweets at https://twitter.com/unopenedbottle. The views expressed here are her own.
Last Updated Mar 31, 2018, 6:49 PM IST