Snake chased by security guard bites 14-year-old girl in Bengaluru
A 14-year-old girl was bitten by a baby Russell's viper in an apartment near RR Nagar. The snake had found its way up a stairway after a security guard chased it.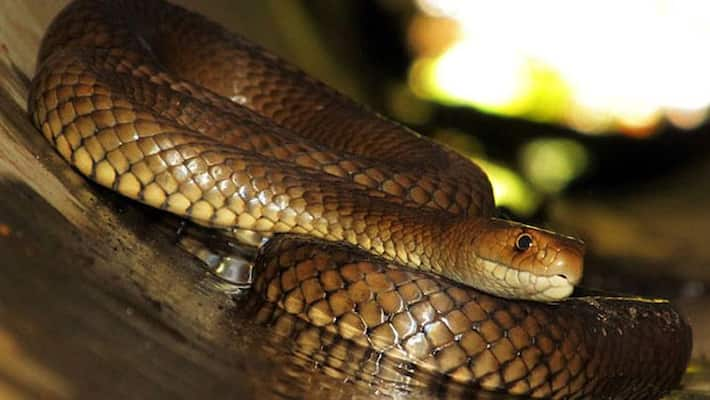 Bengaluru: A 14-year-old girl was bitten by a baby Russell's viper as she was walking down the stairs of her apartment in Hemmigepura, near RR Nagar on Saturday. The girl was on her way to play when the snake bit her.
After a consequence of the snake bite, she kept vomiting and her parents rushed her to a hospital for treatment  
The girl was in the hospital for four days and discharged on Tuesday.
Dr Ravishankar Marpalli, a paediatrician, who treated the girl, confirmed that she had no bleeding and that she did not require anti-venom drugs. She was given antibiotics to treat the swelling.
Prasanna Kumar, a volunteer rescuer from the BBMP forest cell said that in this case, the snake bit the child because it was provoked by the apartment security guard, who tried to chase it away without waiting for the wildlife volunteers to get there. He said that when the security guard chased the snake away, it found its way to the stairwell, where it most likely bit the child in rage.
Kumar has advised people to remain very alert as this is the hatching season for snakes. He said that people should maintain a distance of at least 15 feet from a snake when they find it and to wait for experts to come and rescue them. He added that in this case people killed the snake and threw it away, because of which volunteers had to go in search of its carcass to determine which species of snake it was, so that they could treat the child.
Joseph Hoover, a wildlife activist, says, "Snakes tend to come out after spells of rain. No holes should be left open in compounds or verandas, which might house rats, since snakes might appear to hunt the rats. Snakes tend to be found in corners and people should check the space under gas cylinders since snakes are found there too. Sightings of snakes have increased in areas away from the city centre, like Rajajinagar, Whitefield, Kengeri and Bannerghatta Road. I advise people to keep their surroundings clean and make sure to call for help as soon as they sight a snake."
Last Updated May 15, 2019, 4:21 PM IST