Mosquito menace: From ongoing battles to never-ending wars
Statistics tell us that in the year 2018, dengue claimed the lives of 80 people and affected 40,000 people across the country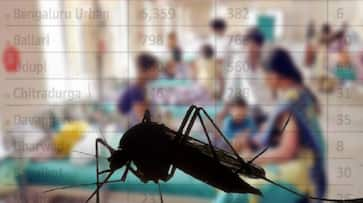 Bengaluru: Mosquitoes are creatures that spread diseases like malaria, dengue, chikungunya and other infectious diseases. 
Statistics tell us that in the year 2018, dengue claimed the lives of 80 people and affected 40,000 people across the country. 
Last year, mosquito-borne tropical diseases killed 325 people, affected 1,983 people and claimed the lives of ten people in Chattisgarh. While in Delhi, 1,156 people were affected by the disease, though no deaths were reported. According to a municipal report released in Delhi, 830 people had been diagnosed with vector-borne diseases in the region in 2018.
Chikungunya struck over 1.13 million people in the country last year. India bears a huge burden of mosquito-borne diseases -- contributing 34% to global dengue and 11% to global malaria scenario.
Mosquito-borne diseases including chikungunya, dengue, malaria and Japanese encephalitis have been on the rise across the country with chikungunya recording 300% increase between 2012- 2015. 
According to national health profile 2017 reports, dengue cases increased by 157%, followed by Japanese encephalitis cases clocking 129% rise. 
On July 12, 2017, India set a target to get rid of malaria by 2027 and maintain its status until 2030 under the National Strategic Plan for malaria from 2017- 2022 launched by the union ministry of health.  
Last Updated Jul 2, 2019, 6:46 PM IST