Makar Sankranti festival gift: Bannerghatta Biological Park to remain open on Tuesday, January 15
On the day of Makar Sankranti on January 15, the residents of Bengaluru and tourists visiting the city can expect to take a glance at some of the wildlife housed at the Bannerghatta Biological Park as the authorities have decided to keep it open from morning to evening.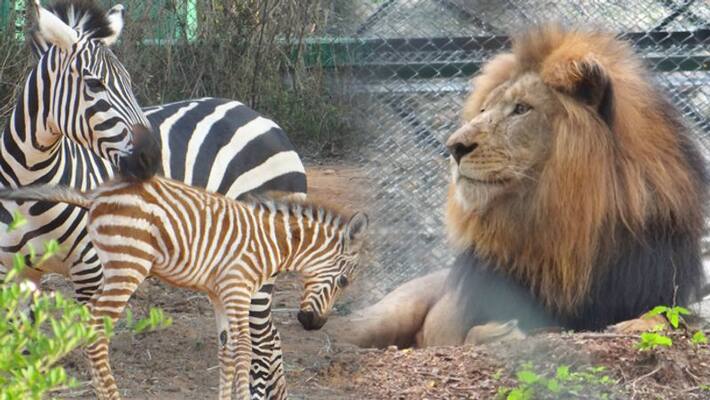 Bengaluru: As a gift to Bengalureans and tourists visiting the city on Makar Sankranti festival (January 15), the authorities have decided to keep the Bannerghatta Biological Park (BBP) open.
According to a BBP official, the park will remain open from 9 AM to 5.30 PM on Tuesday. The park has a closed holiday every Tuesday but this week it will be open.
"The BBP will remain open and also put the list of do's and don'ts. The visitors should not tease, feed and disturb the animals, reptiles and birds. Carrying plastic and food inside the park is not allowed. The children should not be allowed to move freely and there should be someone from the family to keep a vigil as they may venture close to animals," said deputy director of BBP, Kushalappa.
According to Kushalappa, 2,300 species of animals, reptiles and birds are housed at BBP. Keeping priority to the care of infants, the authorities have made arrangements of two separate rooms for breastfeeding and for changing diapers.
"For adults, we charge Rs 80 per person and have rolled out offers like free for physically handicapped and children below five for sightseeing. The children between five and 12, Rs 40 will be charged for entry. And for safari, Rs 260 is being charged. This will cover both sightseeing and safari that also includes experts explaining about important animals and their behaviour. For the same service, Rs 280 will be charged during weekends and holidays. There is a special attraction called the Butterfly Park and Rs 30 will be charged per person as entrance fee," said Kushalappa.
Last Updated Jan 12, 2019, 4:01 PM IST